The Legends of the Renaissance in Parador Ubeda
The little-known Spanish legends of the ancient city of Ubeda come alive on a two hour evening tour of re-enactments and storytelling in this enchanting locale. A troupe of costumed performers helps bring to life the city's rich history and unravel its Renaissance mysteries, handed down from generation to generation for centuries.
This walking tour from Parador Ubeda, which includes bed and breakfast with the Parador's special lunch or dinner menu, is available until December 25, 2013. Spend a weekend in Ubeda enjoying live street theatre and learning about the city's hidden curiosities on this romantic and eerie stroll.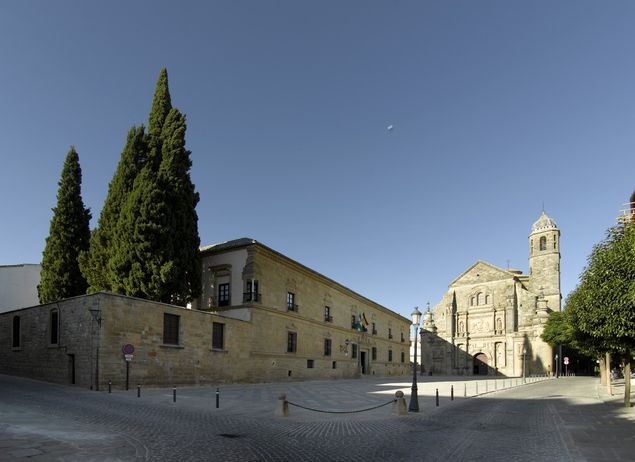 Ghosts, Gargoyles and Goblins
The route takes you through splendid Gothic and Renaissance urban architecture in the city's historic centre, replete with demons, heroes, biblical figures, saints, and family crests decorating the facades. Look out for stone gargoyles, goblins and dragons, staring down from above or even screaming demons with their faces aflame, fangs drawn and tongues out. It's up near the rooftops where you'll find the most sinister of the era's architecture.
Such frightening constructions were not purely decorative in their day, but were instead used to ward off evil ghosts and spirits who were thought to bring tragedy or misfortune. Stone gargoyles were displayed to deter demons from landing there. Candelabras would alert any ghosts floating nearby that their powers of darkness would not work in homes full of light. Family crests warned evil spirits that the residents were warriors capable of protecting their homes by force.
Parador Ubeda
This Parador, which opened its doors in the 1930s, occupies a Renaissance palace built in the 16th century with rooms overlooking the Plaza Vázquez de Molina. Lofty ceilings, Andalusian details, and a picturesque inner courtyard lend the hotel a unique and welcoming charm.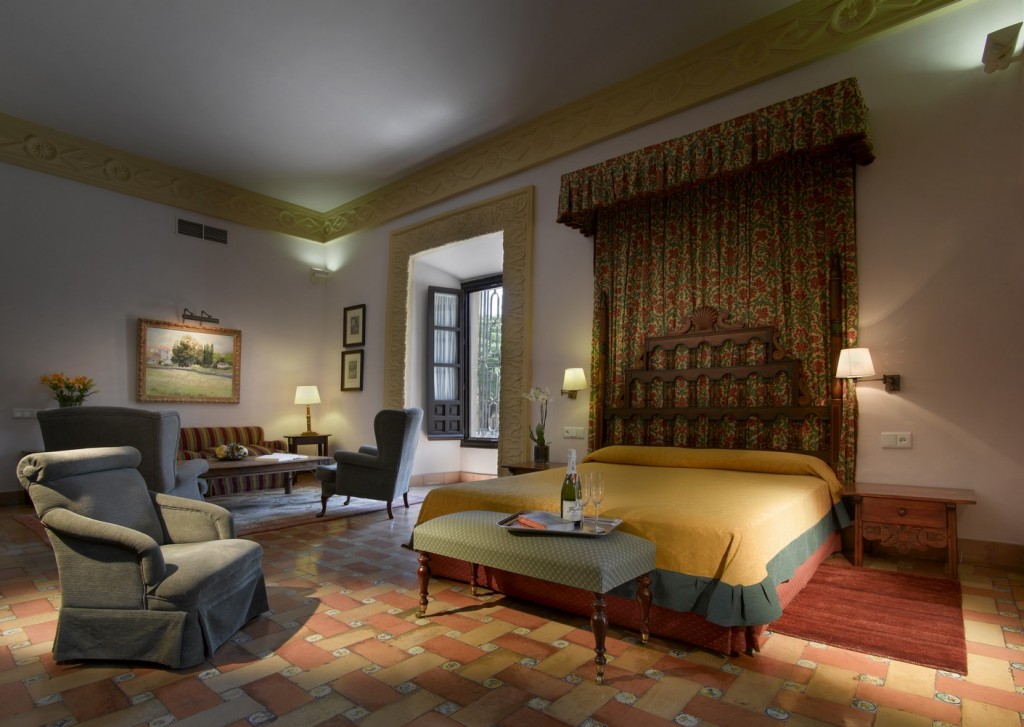 Suite at Parador Ubeda
It is one of an array of Rennaisance palaces, churches, convents, noble houses and gardens-all decorated patronage of Queen Isabella, Carlos V, and Felipe II-found within the fortified city. This exquisite architecture from the era is the reason why Ubeda is considered a World Heritage site by the United Nations.
The local cuisine has a special flavour, that of heart-healthy olive oil. The fertile land is full of olive trees, and the Parador offers a unique opportunity to visit an olive mill to see how the salty fruit from the olive tree is cultivated and made into the oil which marks Spanish gastronomy. The hotel's restaurant serves some of these delectable regional dishes, such as simmered bull meat in a red wine sauce, stewed kid with pine nuts, and stuffed bell peppers.