Lateen Sailing at Parador Ribadeo
Take to the ocean as Galicians have done over countless centuries and discover the thrill of lateen sailing during your upcoming holiday in Spain! This classic diversion makes use of small sailing ships with characteristic fore-and-aft triangular sails that run the length of the craft, allowing you to gracefully cruise the Bay of Biscay's waves.
Paradores' luxury and historic hotels invites you to discover this ancient mode of navigation from one of its most exceptional locations, Parador Ribadeo, a stunning manse with unrivalled views of the coastline.
Ancient craft
Recognised by the triangular sails that are mounted at an angle on the ship's masts, lateen sailing is a mode of navigation that enables the boat to tack against the wind, providing ideal propulsion for cutting across the Bay of Biscay.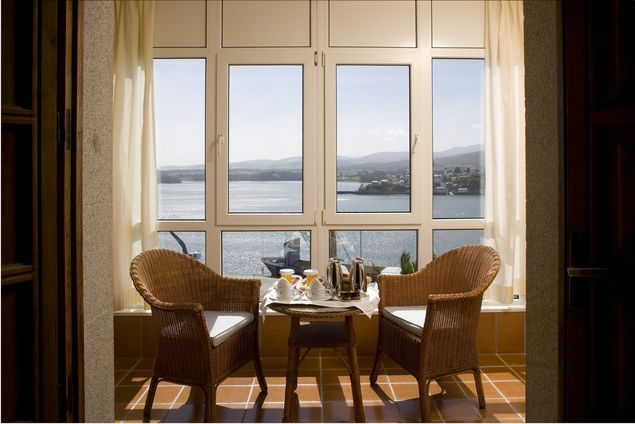 Views of the water from Parador Ribadeo
Already popular in Roman times, lateen sailing is a common practice throughout Galicia, Spain's north westernmost region, where the people are intrinsically linked to the sea. Indeed, ships with lateen sails are a typical sight in the area, as are the regattas that pit dozens of boats of this sort against each other.
Ribadeo is a great place to take up lateen sailing, as the boats allow visitors to view the coastline both up close and at a distance, permitting them to enjoy the mix of green fields, bone-white cliffs, and massive rocks rising out of the roaring waters. Numerous sailing schools offer lessons for sailors of all sorts -from experienced folk to novices-, and let you enjoy the coastal inlets of the spectacular Galician Ria in a totally new way.
The best of the Ria
Besides lateen sailing, Parador Ribadeo is a great spot from which to discover the Galicia-Asturias border, a fantastically green area with rolling hills and a dramatic coastline. The Río Eo, Oscos y Terras de Burón Biosphere Reserve offers visitors the chance to discover this unique landscape by land or by sea, and the Ribadeo coast is home to incredible spots like the Playa de las Catedrales (Cathedrals Beach), an incredible expanse where the low tide reveals a maze of otherworldly rock formations.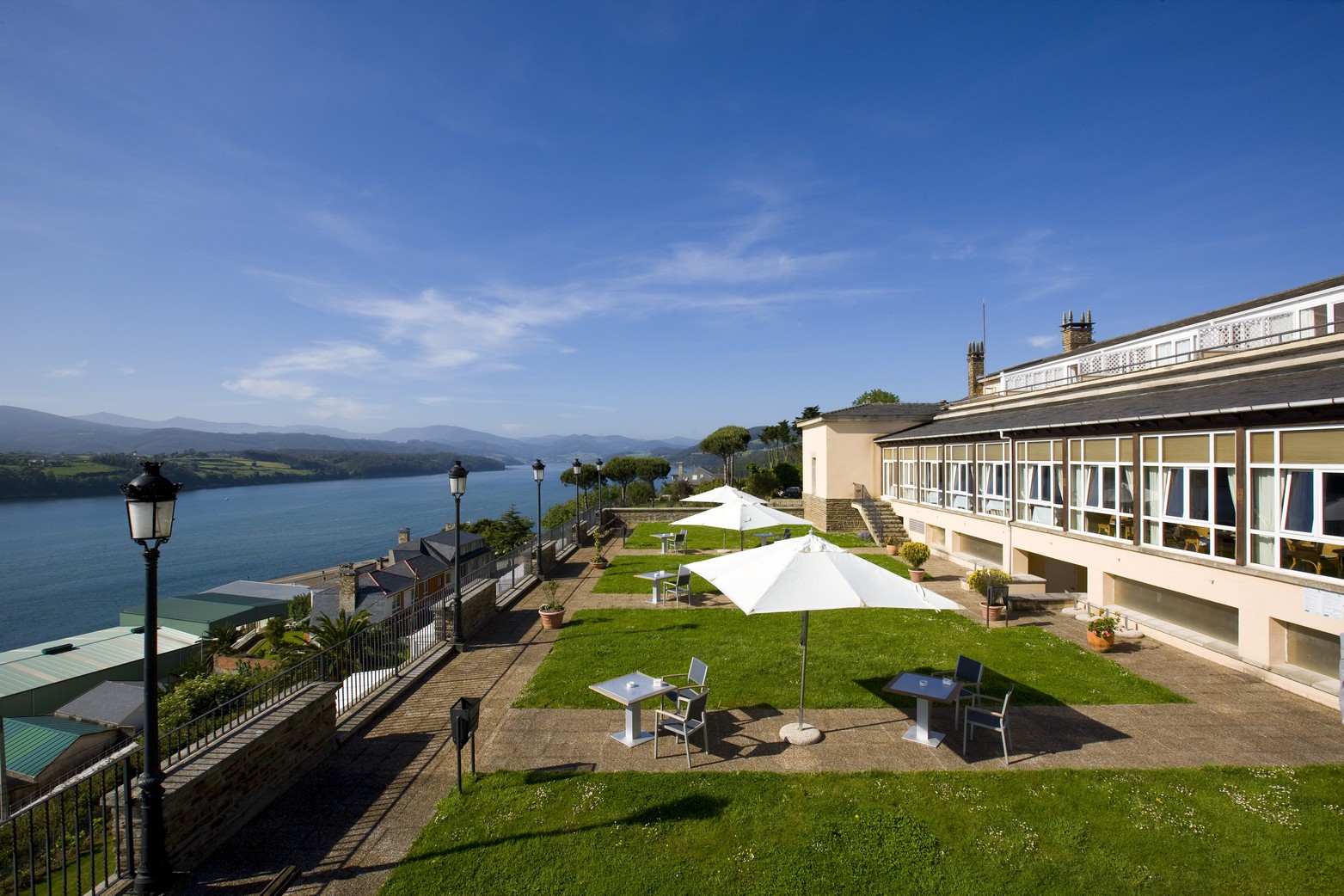 Parador Ribadeo is perfectly located beside the water
In the evenings, head back to the Parador to sample Galicia's most delicious regional specialties including a broth of rice with Bay of Biscay lobster, local hake dressed with olive oil and paprika and O Cebreiro Cheese ice cream.
Ready to feel the wind in your hair as you sail a lateen off the Galician coast? Contact Parador Ribadeo to book your visit today!