Keeping Track of Spain's Mealtimes
If you're planning a holiday in Spain, it's always good to plan ahead in order to make sure that you can take full advantage of the country's fantastic landscapes, unique culture, and delicious food. In order to avoid difficulties, it's important to keep in mind that Spain follows very different meal times to the rest of Europe.
In an effort to help its guests, Paradores' luxury and historic hotels offers this brief run-over of the main national particularities so that you can make the best of your trip.
Desayuno y café
Spain's geographic location in southernmost Europe means that most of the country is blessed with far longer days that those experienced in the Continent's northern nations, meaning its mealtimes are somewhat different from those in the rest of Europe. Desayuno (breakfast) is seen as one of the day's lesser meals, meaning that for most Spaniards it consists of little more than a quick coffee. The exception to this rule is on weekends, when many Spaniards will go to their local churrería for churros, a delicious, fried-dough snack.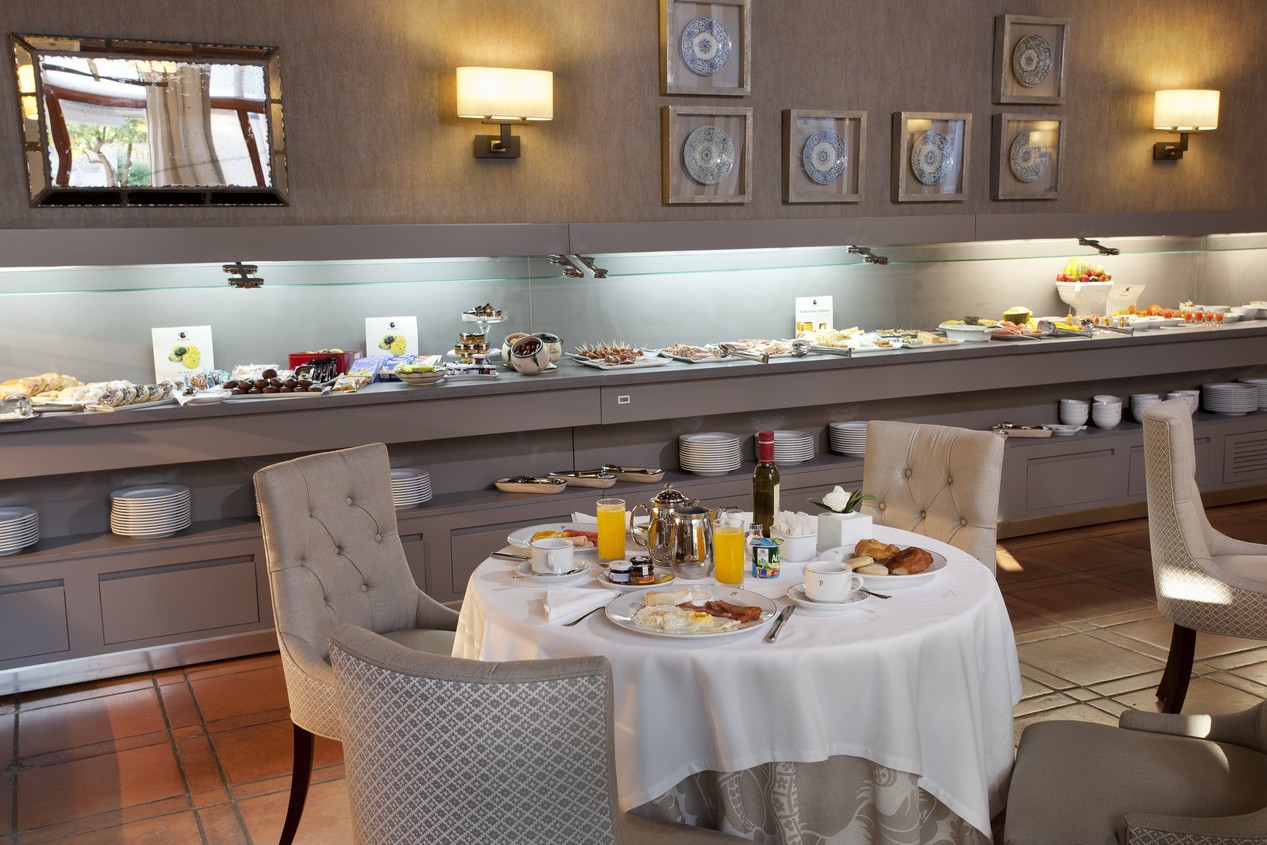 Enjoy a delicious breakfast at Parador Cáceres
Between 10am and noon most Spaniards have their café (coffee break). If you're doing the ordering, keep the different sorts of coffee variations in mind:café solo (a shot of espresso), cortado (espresso with a splash of milk), café con leche (equal parts espresso and milk), and café americano (espresso with lots of water).
La comida y la cena
La comida -or lunch- takes place between 2pm and 4pm, and is generally the largest meal of the day. On weekdays most restaurants offer fixed price menús, with several starters, main dishes and desserts to choose from, accompanied by a glass of wine or beverage of your choice. Ranging between 5 and 15 euros, it's a very good option, and one generally preferred by Spaniards.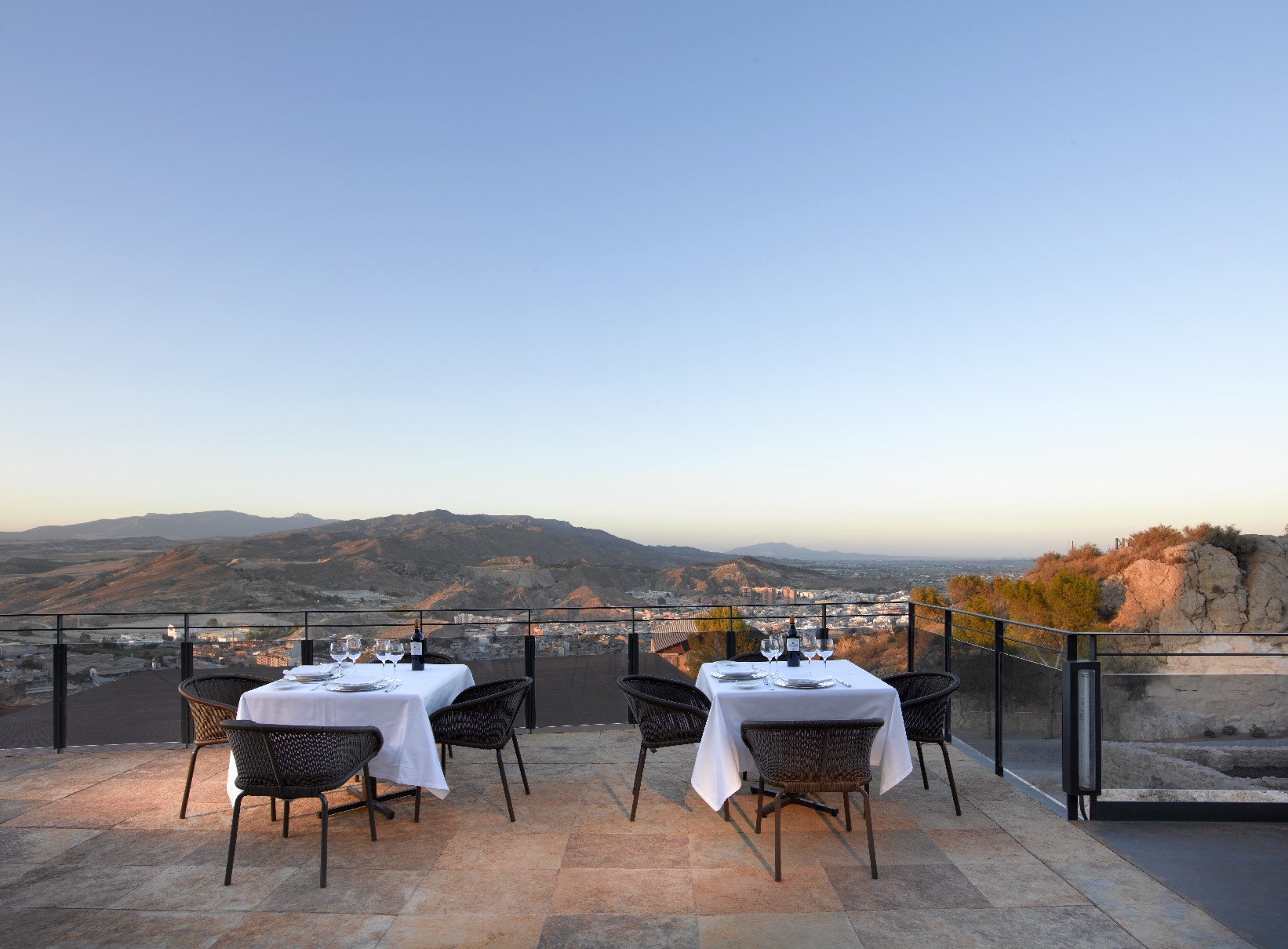 Dine in luxury at the Parador Lorca and enjoy its wonderful terrace!
Tourists are often surprised by the many hours that go by between lunch and dinner in Spain. Indeed, while northern Europeans are used to dining at 6pm, la cena doesn't occur until at least 9pm, and quite often takes place even later, with restaurants accommodating guests until 11pm (or even midnight in the summertime). Due to the fact that Spanish dinners are generally lighter than lunch, this is the meal when tapas are most often an option, with bar-hopping being a perfectly acceptable option in this regard.
By keeping these general timeframes in mind, you're sure to keep on schedule and enjoy Spain's remarkable culinary wealth just as the Spaniards do.