An Island-Hopping Tour of the Canary Islands
The Canary Islands, the stunning Spanish archipelago located off Africa's north-western coast, are both spellbinding and unique. Don't limit yourself to just one, however, but instead use your holiday in Spain to discover them all!
With regular boat and air transport between the Islands, discovering each one's individual charms is a breeze. Moreover, the wide variety of Paradores' luxury and historic hotels spread amongst these idyllic locales ensures that your visit will be nothing short of paradisiacal!
Heaven on earth
Start your island-hopping tour by flying in to Gran Canaria Airport to discover the bustling port city of Las Palmas, the archipelago's co-capital. The airport hosts flights from international locations including London, Berlin, Dublin, Birmingham and Manchester, as well as air connections to the neighbouring islands of El Hierro, Fuerteventura, La Gomera, La Palma, Lanzarote, and both of Tenerife's airports. While here, drop in on Parador Cruz de Tejada, a romantic hotel in the hills, perfectly located for a hiking excursion throughout this incredibly lush location.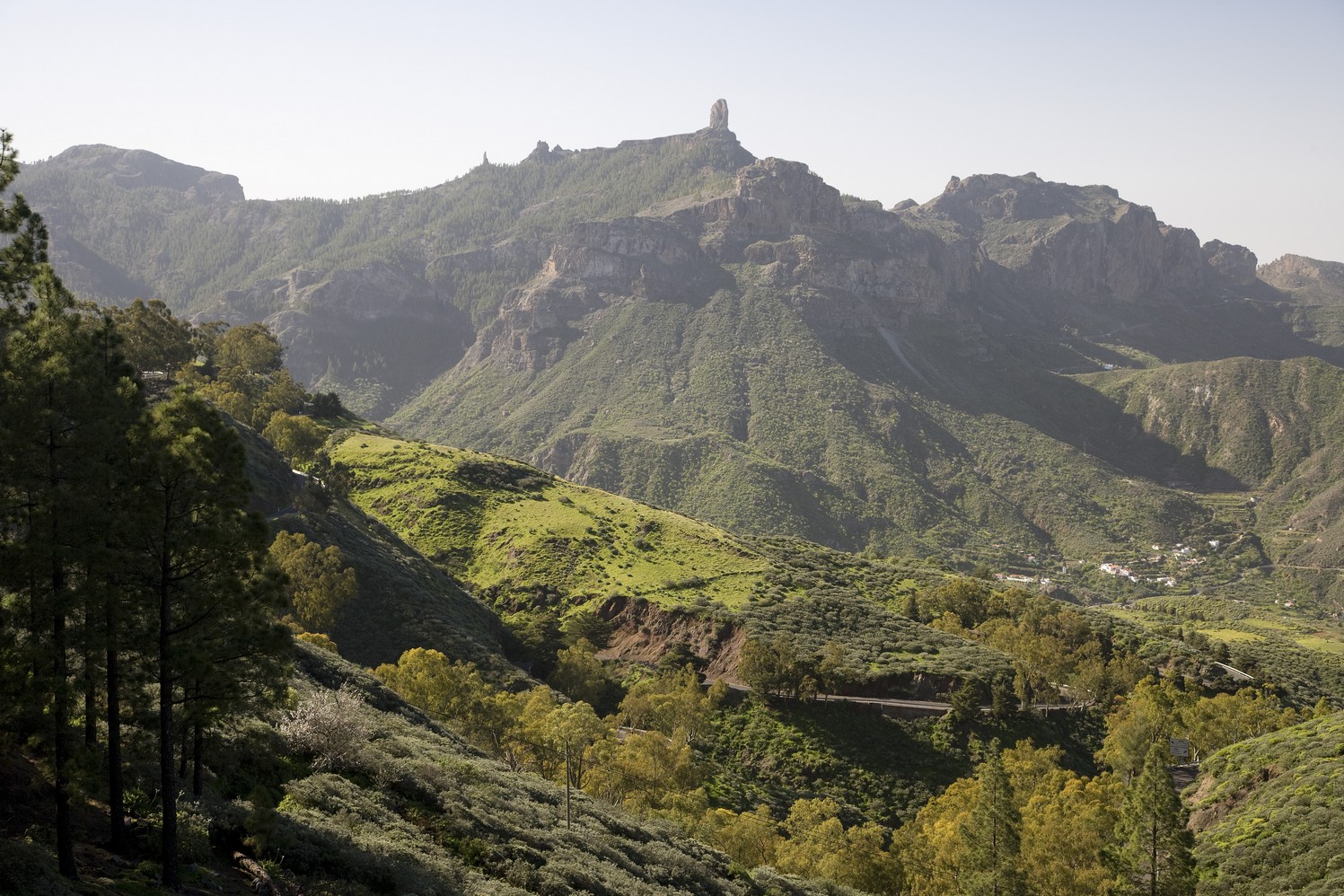 The lush surroundings of Parador Cruz de Tejada are perfect for hiking
When you're ready to move on, either hop on a flight or catch any of the regular ferries to Santa Cruz de Tenerife, the Canary Islands' other co-capital city and home to the world famous Carnaval celebrations. From here it's just a short drive to Parador Cañadas del Teide, a beautiful mountain lodge set in the foothills of Tenerife's most famous natural landmark, the volcanic Mount Teide, Spain's tallest peak.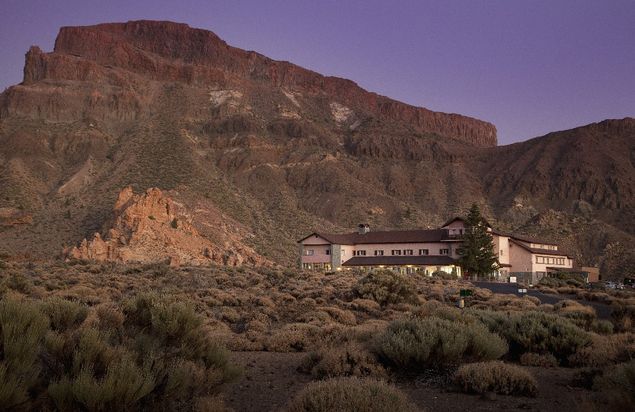 Wake up at the foot of Spain's tallest peak while staying at Parador Cañadas del Teide!
Atlantic charm
Discover more of nature's wonders in La Gomera, which can be reached by air from Tenerife-Norte Airport, or by ferry from Santa Cruz de Tenerife itself. Delightful Parador La Gomera is perfect for traversing the rainforest-like environment at Garajonay National Park, a UNESCO World Heritage Site. Later, catch the ferry from San Sebastián de La Gomera to Santa Cruz de La Palma to experience this key stop-off point for explorers during the Age of Discovery, as is evident within Parador de La Palma, decorated in a charming, colonial style.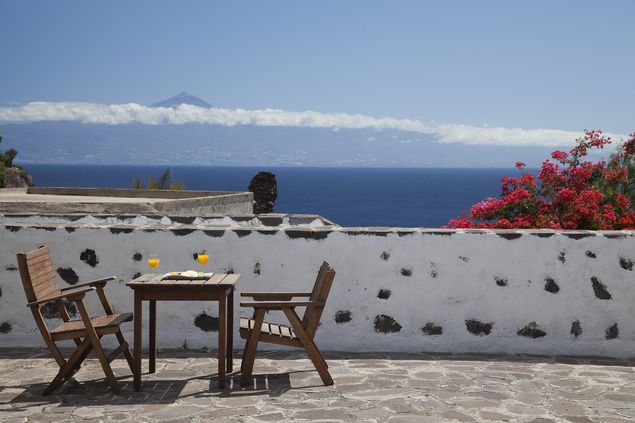 The beautiful backdrop at Parador Las Gomera
Conclude your insular odyssey on the beach with a visit to El Hierro, which can be reached by ferry from Santa Cruz de La Palma, or by air from Gran Canaria and Tenerife, and explore the Canary's westernmost island from Parador El Hierro. Set at the base of a volcano and just steps from the seashore, it's a perfect spot to disconnect and surrender to the Atlantic's wild beauty.
Prepared to hop from one island paradise to another? Contact Paradores to arrange your Canary Island escape today!