Imperial, sovereign, majestic. These words are directly referred to the Ducal Palace, the most important building in the village of Lerma. This little village in the province of Burgos is, in fact, also known as Ducal de Lerma Village. And, as could not be otherwise, Paradores is there too. "Where?" You may ask. We have there the well-known Parador de Lerma, which is placed in the very same Ducal Palace.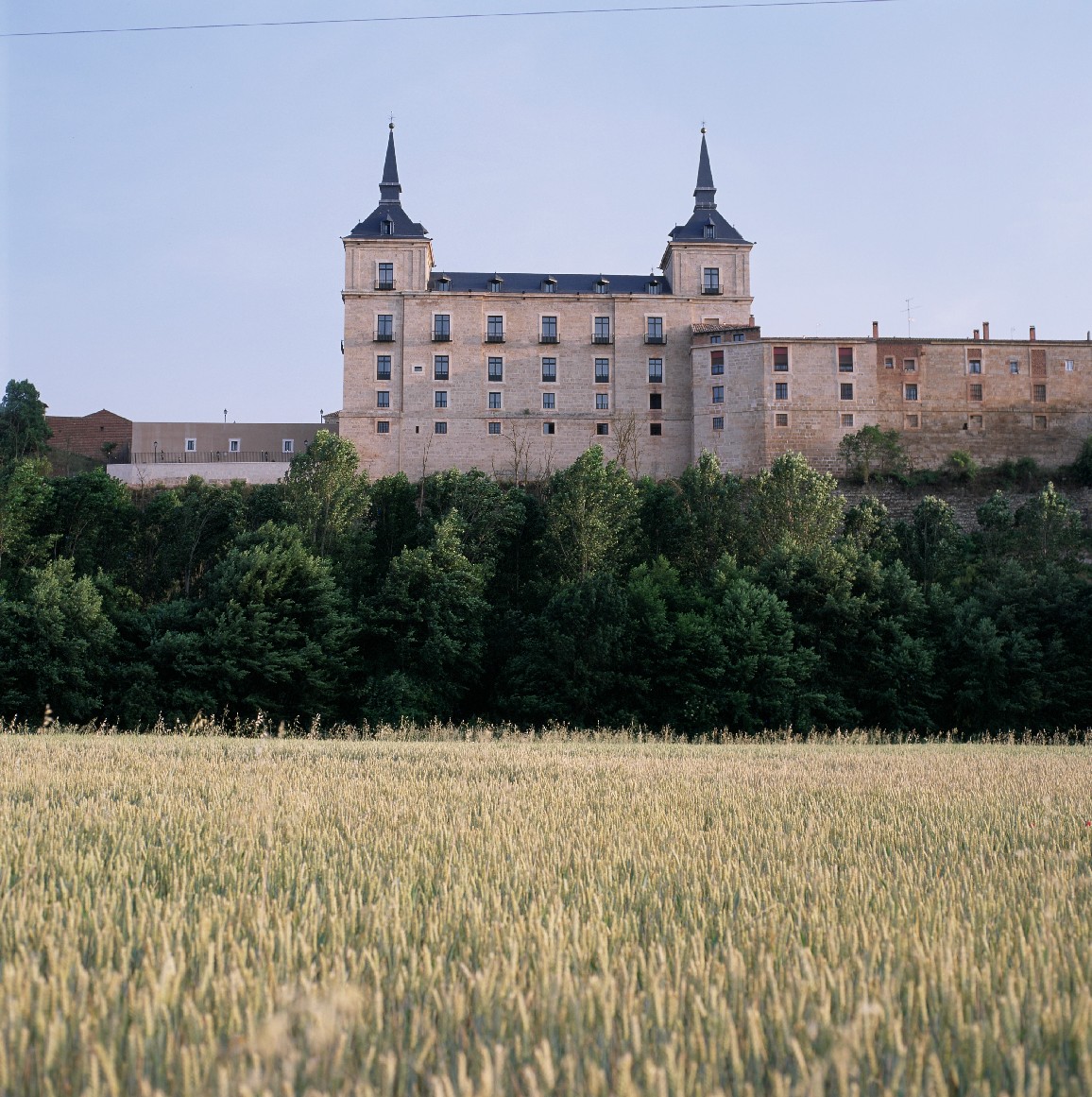 Lerma is an old village located in the region of Arlanza, 42 kilometres away from the city of Burgos. It has always been famous because of the Duchy of Lerma, and it used to be a courtly place. In 1965 it was named Historical-Artistic place. Up in the highest point of the village, right in the centre of the historical centre, the Ducal Palace observes the beauty of Lerma, guarded by its four tower. And the Parador de Lerma is there to welcome everyone who wants to enjoy those views and that majesty. This construction was done so as make the most of an old castle dated in the XV century. Two centuries later, the Ducal Palace was finished.
Parador de Lerma is considered one of the most beautiful and impressive Paradores of all the luxurious hotel chain. Not only because the obvious surprising building, but also because of the decoration, the comfortable bedrooms, the wide offer of traditional cuisine made out of natural products of the region and, of course, the attention and the cordiality of the hotel staff.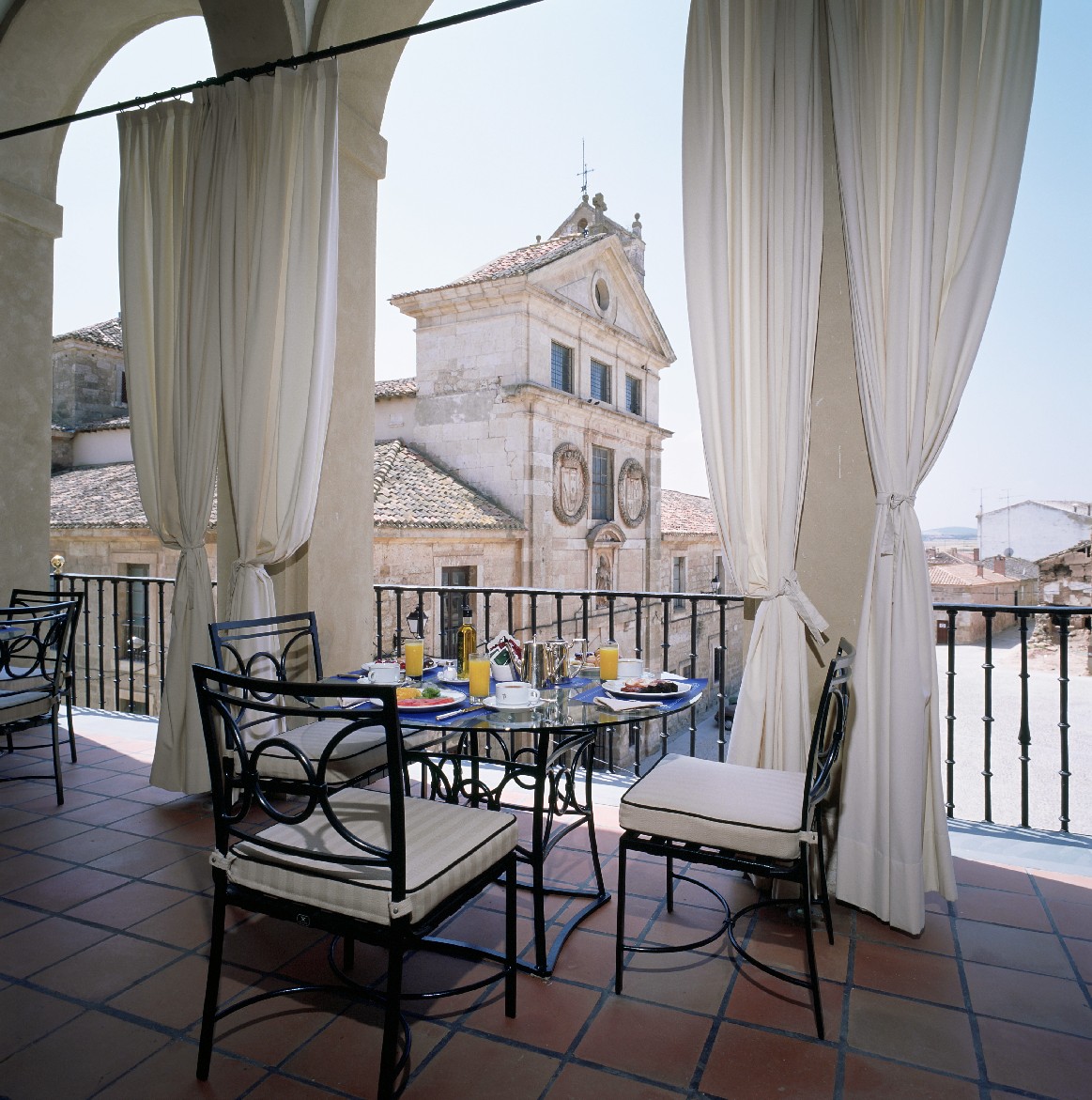 What can you do at Lerma? For sure, you should walk around the village, inside the medieval quarter, where you can enjoy the Cárcel Bridge, the Monastery of Santo Domingo or the Duke's Passage that connects the Parador de Lerma with the collegiate San Pedro church.
After a day of visiting and getting immersed in Castilian history, maybe it will be time for a relaxing break at the Parador de Lerma Restaurant, as imperial as the rest of the building. It is located next to the Patio de Bolaños, an intimate room which will make you feel so much comfortable while enjoying the deep taste of the gastronomic offer. So many typical dishes are on the menu to delight you in, but we may highlight the most famous product of the region of Burgos: morcilla de Burgos.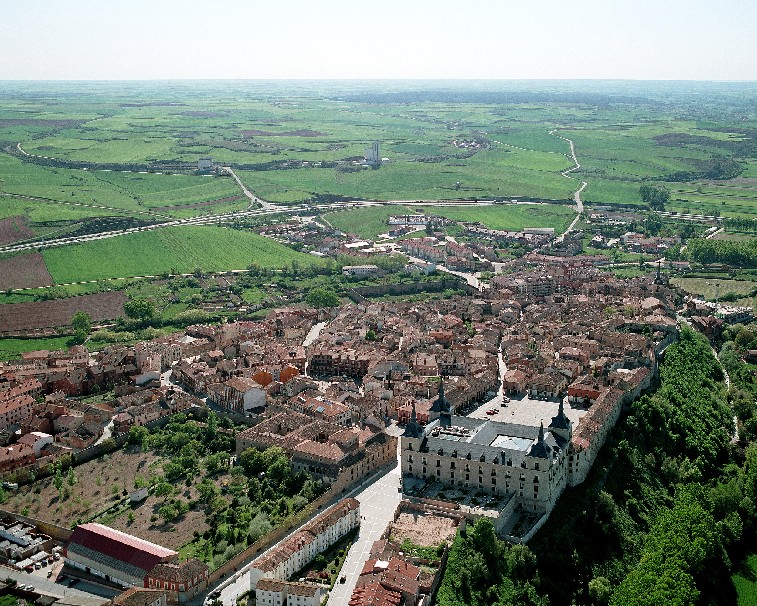 Remember that Lerma is just 34 kilometres away from Ribera del Duero, where the Duero River flows and creates a landscape of nature where stockbreeding and the cultivation of grapevine and cereals take an important role.
Feel imperial, feel sovereign and feel so much majestic at Parador de Lerma. None of other experiences will be as this one.
*
How to get to Lerma:
Closest airport:
Burgos Airport (47 km)
Valladolid (122km)
By car:
Burgos. A-1 (42km)
Ribera del duero. A-1 (34km)
Madrid. A-1 (205km)
By bus:
Burgos: Burgos-Aranda de Duero bus at Burgos Bus Station (8 stops)