Immersion of Beauty in the Baztán Valley
The Baztán Valley, an appealing region in the north of Navarra where charming villages meet together to create a rural environment of beauty and enchanting landscapes. It is located around 60 kilometres far from our Parador de Hondarribia. What do you think of going on a trip to visit this beautiful region?
This valley known as the Baztán Valley collects a total of 15 charming villages surrounded by beech forests, peaks, ravines and megalithic monuments from the Neolithic on top of the mountains. It is a place of hidden beauty in between the mountains. Green valleys are making out of this place a dreamy landscape of rural villages and pure nature.
Elizondo is one of those beautiful villages. It is considered the capital of the valley and one of the most characteristic things of it are the houses hanging over the river all surrounded by flowers and frequented by kind locals with their rustic day-life
Another village that deserves to be visited is Azpilikueta, one of the greenest of the region because of the lush forests it has around it. You can enjoy many hiking routes that get to this village full of charming little white houses.
Amaiur and Arizkun are two more of these 15 villages in the valley. The former has its origins in the XIII century and the medieval Castle of Maya is the most important building of the village together with the medieval Iglesia de la Asunción from the XVI century. The latter, is a village famous for being historic and so traditional. You should visit there the San Juan Bautista church as well as the Nuestra Señora de los Ángeles Baroque convent.
Every single village of the region has a special charm, a historic building to visit as well as really kind and sweet people to talk to. Walking around the area will be like getting immersed in pure beauty.
Our Parador de Hondarribia is located in Guipúzcoa, less than 60 kilometres far from the Baztán Valley. The combination of being a coast village and having a medieval historic centre makes Hondarribia be one of the most beloved villages of the region. Our Parador de Hondarribia used to be the Castle of Charles V in the past, from where you can enjoy the beautiful views of the French coast on the other side of the sea.
Book now at the Parador de Hondarribia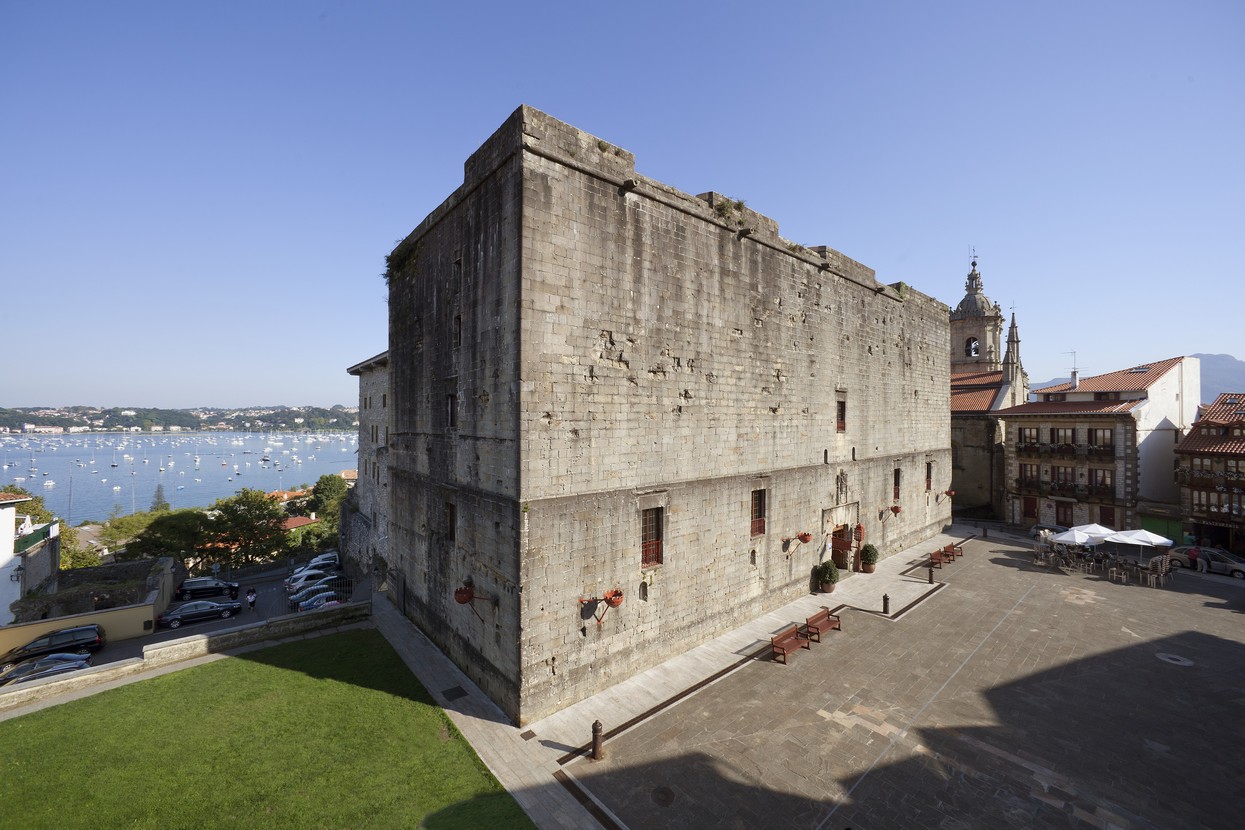 Parador de Hondarribia
Walk, drive or go biking through the beautiful Baztán Valley and fall in love with its villages, its flora and its location!