An Ideal Wedding Above the Atlantic
Love wafted on the ocean-side breeze this past May at Parador Cádiz, where Carmen and Mario said "I do" with the Atlantic in view!
Paradores' luxury and historic hotels shares the details of their special day, just in case you, too, want to celebrate your special day during your holiday in Spain!
Maritime matrimony
On the 2nd of May this year, Carmen and Mario became man and wife at Parador Cádiz, the gleaming, steel and glass hotel located right on the shoreline. The happy couple was seeking an open spot with views of the ocean to celebrate their love together, perfectly mixing the refined elegance of the occasion, and the natural bliss of the port city's unique ambiance.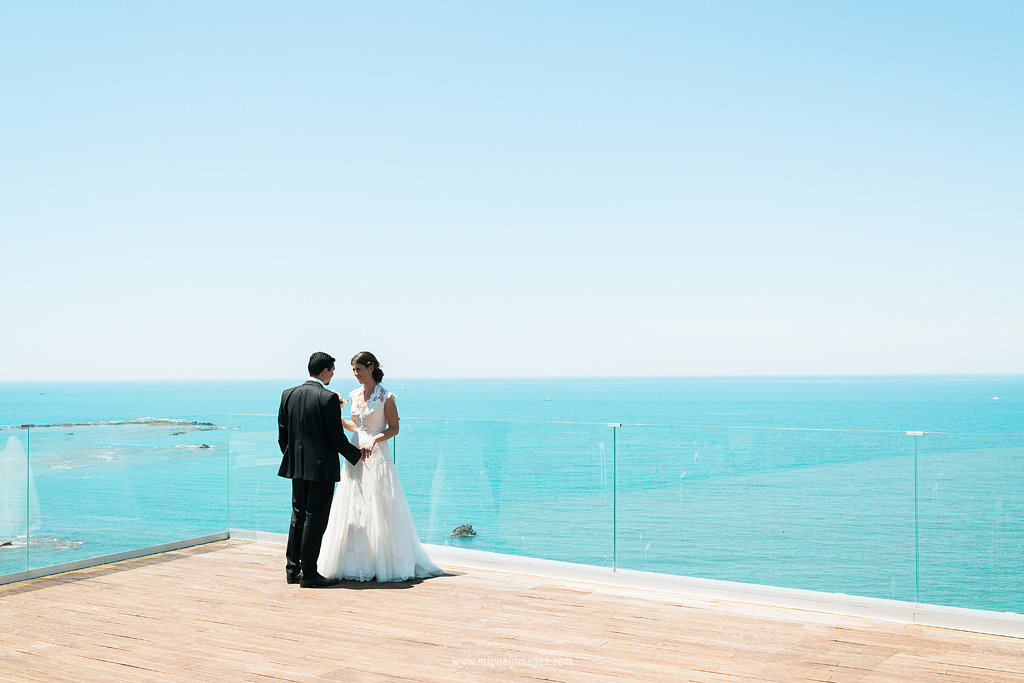 The newlyweds at Parador Cádiz
Parador Cádiz, therefore, was an ideal choice, thanks to its comfortable and ample spaces, perfectly suited for accommodating a large wedding party while still allowing the guests to move about and enjoy the scene as they wished.
After the civil ceremony at the City Hall, Carmen held court over the wedding party dressed in a stunning Aire Barcelona gown, her hair arranged in a simple, yet chic style arranged by Salvia Hairdressers. Her grandmother's earrings took care of the "something borrowed" aspect of the wedding tradition, complimented by a gold bracelet that Carmen's grandfather originally gave her grandmother as an engagement present many decades ago.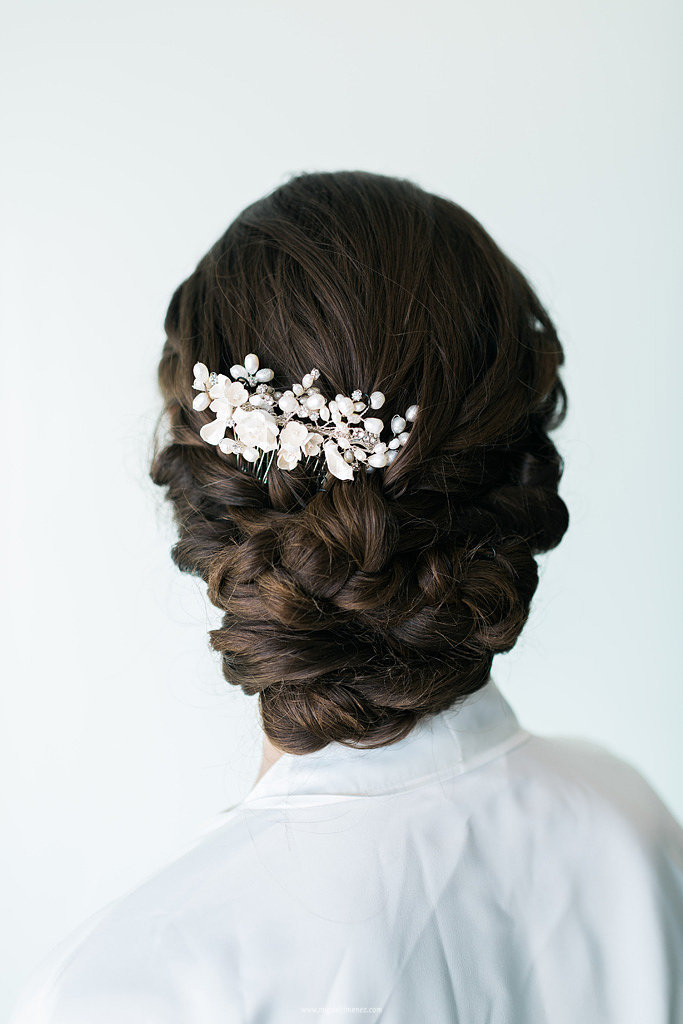 The bride's hair for her wedding at Parador Cádiz
Mario, meanwhile, was smartly decked in a Hugo Boss suit with an Armani vest, fittingly handsome in order to complement his blushing bride.
Seaside delights
The hall was decorated with floral elements and a special maritime theme arranged by the Parador's staff, setting an especially romantic backdrop for the first dance -to Nat King Cole's L.O.V.E.-, as well as for the wedding banquet.
The guests were delighted by the scrumptious roasted scallop salad with caramelised goat cheese, trout caviar and balsamic tomato vinaigrette, followed by the saddle of pork tenderloin with onion flan... and they went wild for the dessert of a white chocolate and yogurt parfait with red fruits and paired with strawberry ice cream with a chocolate lattice.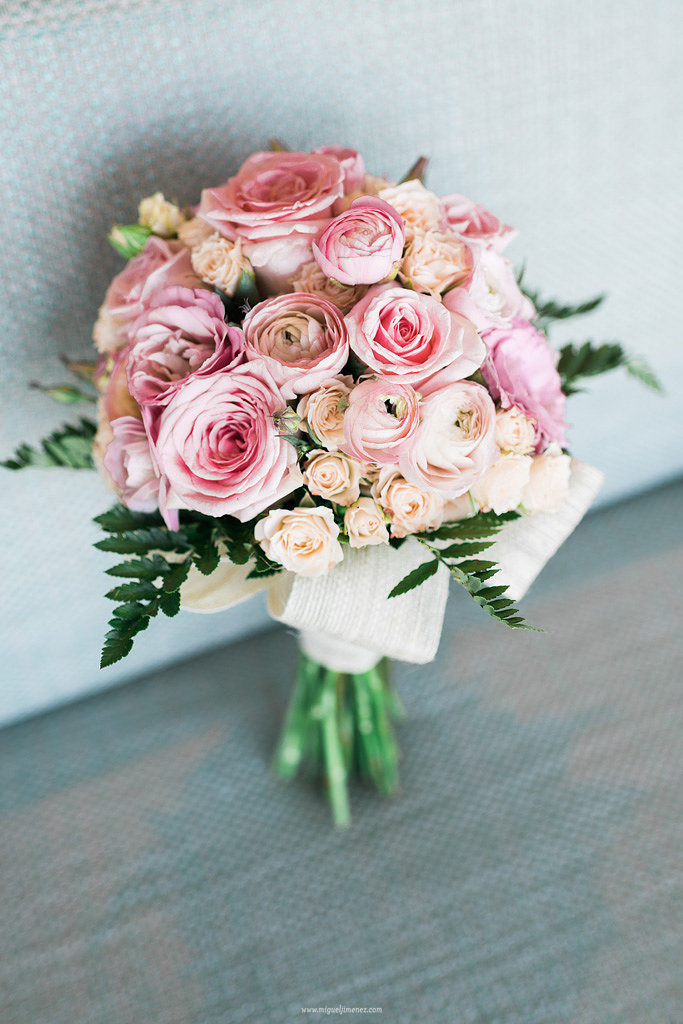 The beautiful details that made it such a special day at Parador Cádiz
A truly perfect event, as the bride herself declared just before jetting off to her honeymoon on the Mayan Riviera: "Thanks so much to the Parador Cádiz team! They lent a hand with everything and made sure that everything turned out perfectly!"
Contemplating your own, perfect wedding in Spain? Contact Paradores to make the necessary arrangements today!