History Comes to Life at Parador Ávila
Make the most of your upcoming holiday in Spain by taking a step back in time with a visit to Ávila, one of Spain's most dramatic, ancient cities, where the medieval past remains vividly present! A stroll through this UNESCO World Heritage City will make you feel as if you're back in the age of knights and nobles.
Discover the wonder of its robust towers, peaceful plazas and delicious sweets, all from the comfort of one of Paradores' luxury and historic hotels' finest locations, Parador Ávila, a stone palace set right against the city walls.
An ancient fortified town
Located in central Spain, Ávila has existed since the Bronze Age, but it was the Romans that gave it the rectangular layout it conserves today. Its characteristic stone look, however, dates to the medieval period, when Ávila was a frontier city with heavy fortifications to keep its inhabitants safe from warring kings and marauders. Its monumental city walls are the clearest testament to this period, soaring structures that provide clear views over the countryside.
The famous walls of Ávila
Ávila stands out for its countless Romanesque and Gothic buildings, like its fantastic Cathedral, built with white and "blood coloured" stones and the fortress-like Basilica of San Vicente. A particularly key site, however, is the Convent of San José, founded by the city's most famous native, Saint Teresa of Jesus (1515-1582), a Roman Catholic saint who was a key figure in Spanish Renaissance literature thanks to her works on contemplative life and Christian mysticism. Today, Ávila pays homage to her in numerous ways, most deliciously by way of scrumptious yemas de Santa Teresa, egg yolk sweets which are the city's most traditional treat.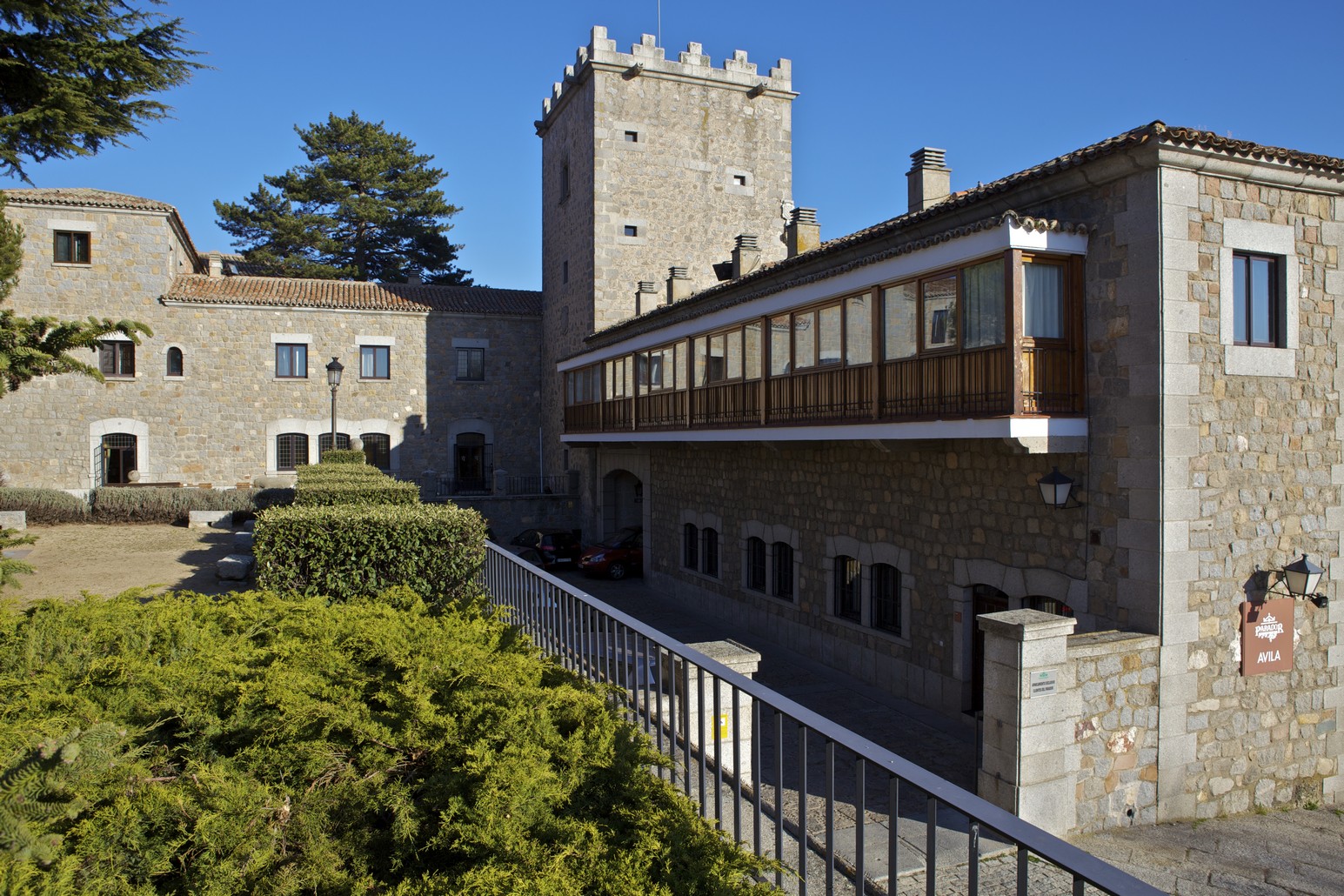 Parador Ávila is set against the famous stone walls
Lodge next to the iconic walls
Take in Ávila's ancestral charm from the very heart of the UNESCO World Heritage City as you lodge at Parador Ávila at Piedras Albas Palace, a majestic stone building set against the iconic defensive walls. Noble rooms and an elegant, glass-enclosed courtyard allow guests to discover the city at their leisure, with a great number of major sights just a short stroll away.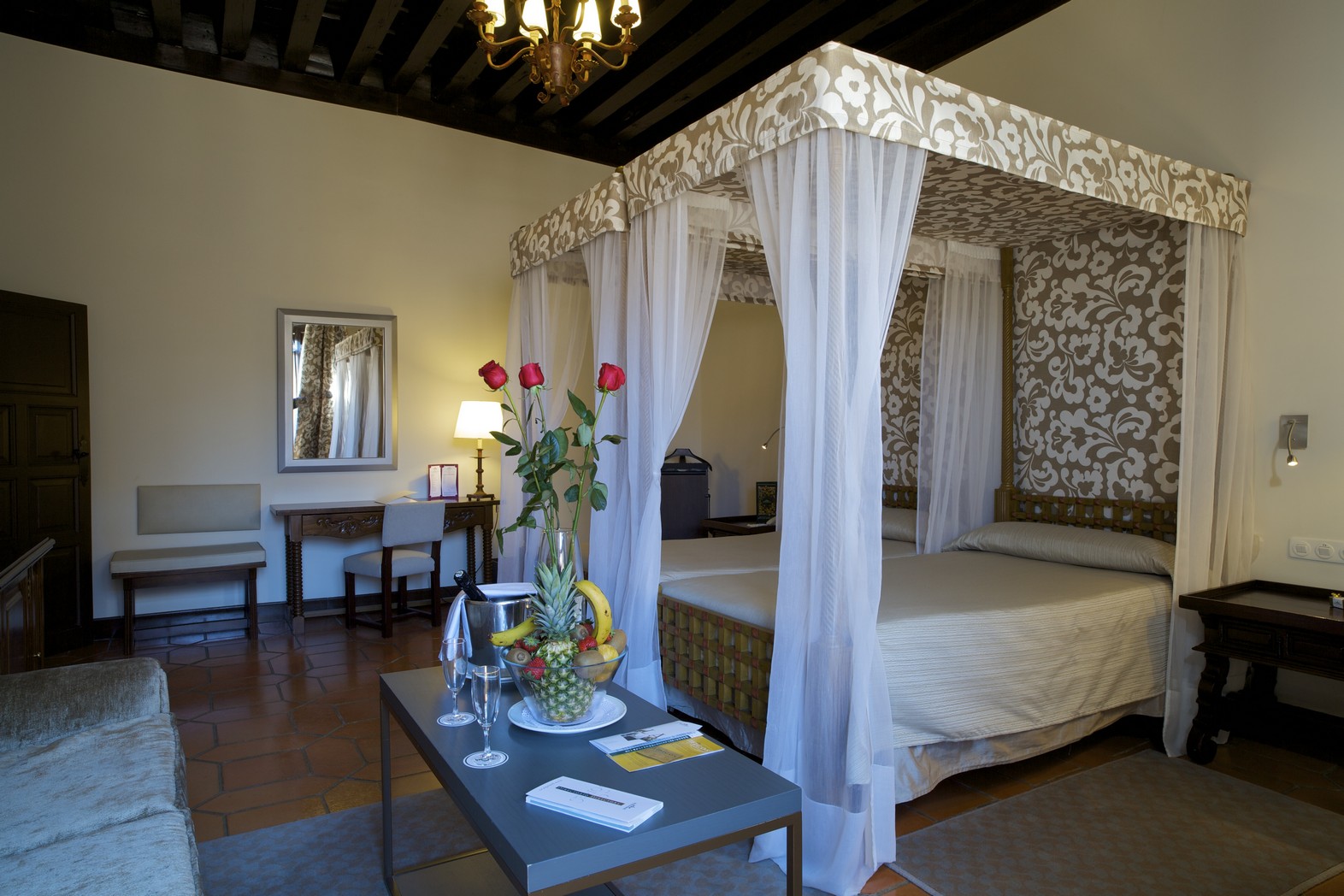 Lodge in luxury at Parador Ávila
In the evenings, make sure to head back to discover the wonder of Castilian cuisine at Restaurante Piedras Albas, the Parador's exceptional, 4-fork restaurant, where regional staples like pucherete teresiano (pork and vegetable stew) and El Barco de Ávila beans reflect the very best in local gastronomy.
Eager to discover Ávila's wonders first-hand? Contact Parador Ávila to arrange your visit today!