The call of the wild is a feeling that many have tried to capture with words and paint. The urge to explore nature leads people to adventure into the great outdoors in search of discovery.

In Spain there is an entire wild world waiting to be discovered. From the impressive mountains of the Picos de Europa (Peaks of Europe) to a slew of national parks, there is something for everyone. Whether you fancy a hike down the trails of a national park or a trek up a mountain, you will not be disappointed. The views are amazing, and the Spanish weather cannot be beat.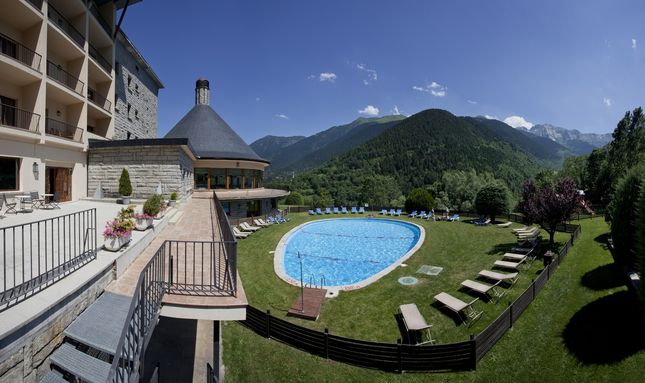 Parador Vielha
Parador Vielha

Although hiking and climbing may be a rugged sport, valiant adventurers can still sleep in comfort and luxury at Parador Vielha. The relaxing spa will melt away the stress, tension, and sore muscles that an exhausting climb can bring on.

The hotel's location is ideal for nature lovers. Guests can head right out the door and into Posets-Maladeta National Park. The park extends through the Pyrenees Mountains, centred around the Arán Valley. The rich woodlands and fauna are absolutely awe-inspiring. The mountain range within the park's boundaries holds two of the highest peaks in the Pyrenees.

Parador Bielsa

The town of Bielsa is situated right in the heart of Ordesa and Monte Perdido National Park, deep in the Pyrenees. This park is the ideal hike for any tree lover, as different altitudes encourage various species of trees to flourish. Guests who wander through the lush forest, inhabited by a wide variety of beech, pine, oak and birch trees, often remark on the quality of the air in the region.

The nature haven is a habitat for the many animals living in the park, and hikers often glimpse the wildlife close up. Don't forget your camera!

Once back down the mountain at Parador Bielsa, the high, open ceilings and exposed wooden beams of the historic building are reminiscent of a cosy hunting lodge. One night's sleep will leave you refreshed and ready for the next day's adventure.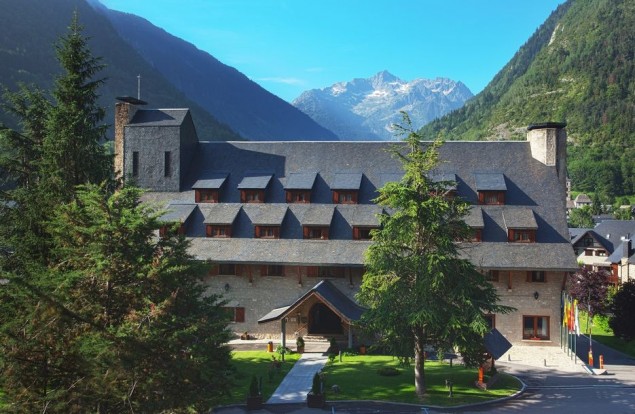 Parador Arties
Parador Arties

The town of Arties is nestled in the mountains of the Arán Valley, and Parador Arties is located right on the edge of town with direct access to the valley. From the snow-covered mountain peaks to the lush green summer forests, this view is hard to beat.

Have you ever been hiking in Spain? Tell us your story by leaving a comment below.