The Heart of Spanish Cuisine at Parador Trujillo
The stretch of granite that lies beneath Trujillo in Spain's western region of Extremadura is as solid as the Spanish cuisine to be found within the city and in the restaurant of luxury hotel Parador Trujillo. Trujillo and the surrounding area are home to some of Spain's most well known and loved food, such as Iberian ham made from semi-wild pigs fed on acorns grown on local oak trees.
Smoked paprika, a staple in any Spanish kitchen, is also produced in Extremadura. The bright red spice flavours the region's most delicious dishes, such as the chanfaina, a hearty lamb stew that is also seasoned with the heart, liver and kidneys of the animal.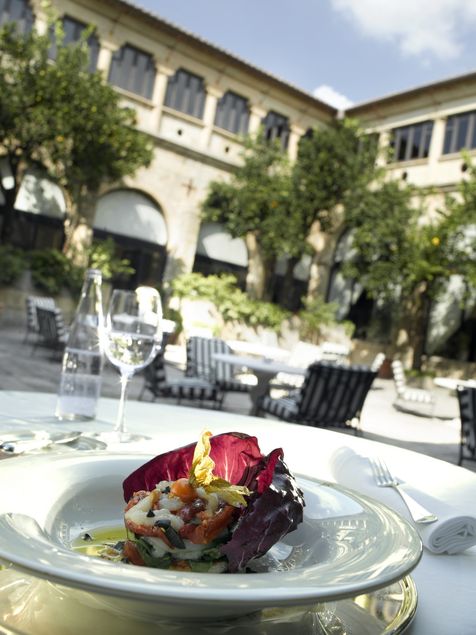 Parador Trujillo
Pastries, Peppers and Peasant Food
In Trujillo, you can sample delicious local pastries homemade by an enclosed order of Franciscan nuns at the Santa Clara Convent. If you're looking for more savoury fare, many bars and restaurants in the city serve tapas of roasted peppers and asparagus as well as bacalao monacal, a meal of cod, potatoes and spinach.
For traditional Spanish food, try a simple plate of migas, a dish of crumbled day-old bread seasoned with paprika and fried in olive oil that peasants have been eating for hundreds of years. If dairy is more to your liking, make sure that you visit Trujillo in the spring when the annual cheese fair takes over the city's historic Plaza Mayor.
Parador Trujillo
All this tasty cuisine and more is available from the comprehensive menu at Parador Trujillo, including wafer-thin slices of Iberian ham, a wide range of sheep and cow's milk cheeses, fried frogs legs and rich Spanish wine.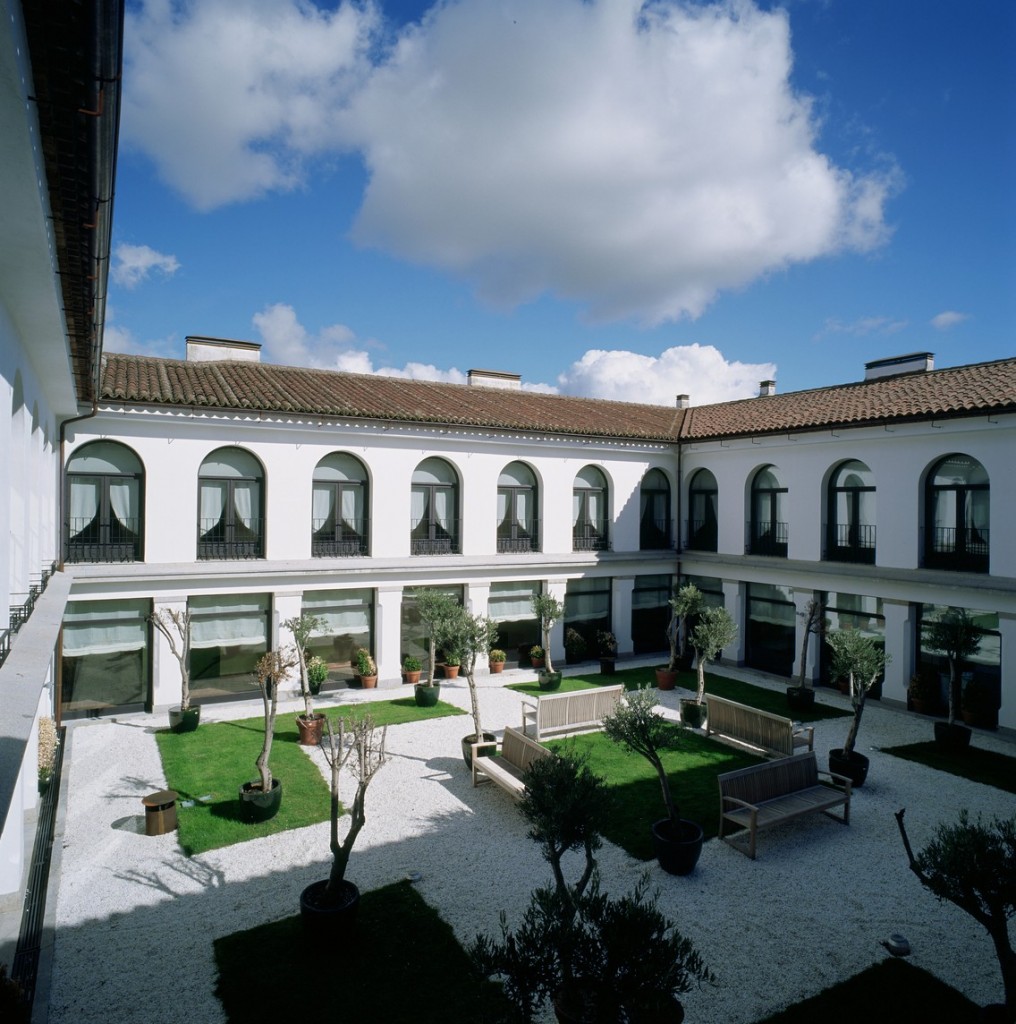 Occupying the former home of the Santa Clara Convent, the Parador Trujillo is a 16th century building in the heart of the city. Just a stone's throw away stand the old Arab fortress, built on the city's old Roman foundations, and the 13th century Church of Santa Maria, constructed after Christians retook the city from the Moors in 1232.
Several beautiful palaces are also located in Trujillo, and the city boasts a craftsmanship gallery where ornate woodwork, leather works and pottery made by local craftsmen are on display and for sale. Not long ago, the gallery space housed a museum dedicated to cheese and wine, further proof of how important good food and drink is to the region.
Which regional dish do you fancy you'll try first on your visit to Trujillo?