Golf for Beginners at Parador Jarandilla
It is often assumed that golf and family holidays are incompatible, or that while one or both of mum or dad swing their way around the course, the rest of the family are left behind or expected to fend for themselves back at the hotel, at the pool or on the beach. Not so at Paradores! Head to the fairytale-like Parador Jarandilla, in gorgeous Extremadura, and give your kids a taste of what golf is all about with beginners' classes in stunning surroundings.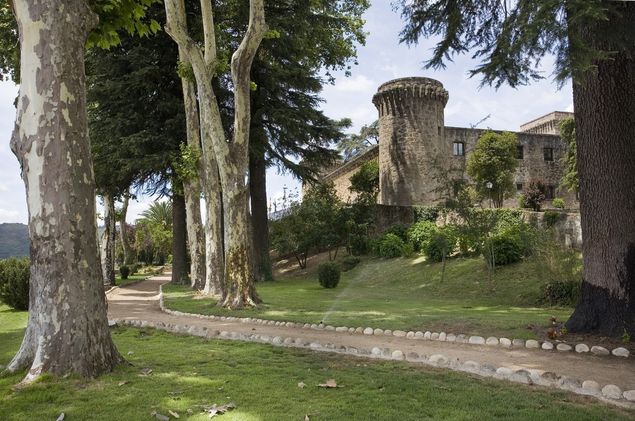 Parador Jarandilla
Talayuela Golf: the perfect place for their first putt

The Talayuela Golf course was designed by the late great Spanish legend Severiano Ballesteros. Located just 20 kilometres from Parador Jarandilla, it boasts beautiful views over the Gredos mountains and offers a tremendous 18-hole layout, as well as a massive 5.5-hectare practice area, complete with putting and pitching greens.

Classes must be booked directly with the Parador and can be tailored to your kids' needs, meaning they are suitable from everyone to budding little Tiger Woods to those who have never picked up a club before. You can either accompany your children as they practice their swing or leave them in the trusty hands of the highly qualified instructors.

The facilities at Parador Jarandilla

Fit for a king - the Holy Roman Emperor, Charles V, once stayed here - luxury hotel Parador Jarandilla occupies an extraordinary 15th-century castle capped off with amazing turrets.

The building's medieval splendour contrasts charmingly with the modern facilities on offer, including an outdoor swimming pool and a free Wi-Fi hotspot, and with the beauty of the surrounding countryside, lakes and forests. Dive into the local culture with an authentic meal at the elegant restaurant and eat under the stars in the courtyard for a magical spring or summer's evening.

Location, location, location

This charming hotel boasts a lovely rural setting in one of Spain's many hidden jewels, Extremadura, specifically in the province of Cáceres. Jarandilla de la Vera is a picturesque village home to a pretty central square, church, Roman bridge and castle.

The World Heritage Sites of Cáceres and Plasencia are a short drive away, as is the historic Yusté Monastery, while even closer to home you will find sumptuous orange and chestnut groves, waterfalls and natural swimming pools.

50% off kids' breakfast: 100% family-friendly

All kids aged 12 and under get 50% off on the wholesome buffet breakfast and sumptuous set menu at every Parador! Parador Jarandilla has done one better by offering free lunch for kids (limited time only). Last, but by no means least, don't forget that kids sleep free on extra beds at Paradores except during peak dates (March 27-31 and July 20-August 24).