Get immersed in deep relaxation at the best Paradores Spas
Who wouldn´t like to stay in a hotel where you can enjoy everything you wish and more all within the same building? Well at many of our Paradores Luxury Hotels you will have the chance to stay in a place where swimming pools, restaurants, halls, comfortable rooms, gyms and even big and relaxing spas are all present. Come to the Paradores Hotels Spas and get immersed in deep relaxation with the facilities and the treatments offered at the spas. A total relaxing getaway in Spain, so good!!
Spa at Parador de Cádiz
In the southern and beautiful city of Cádiz you will find the stunning Parador de Cádiz a modern building with beautiful decoration, big guest rooms, balconies, stunning views of the bay, an exclusive swimming pool and of course, a relaxing spa. The spa of the Parador de Cádiz is truly unique and it offers you the opportunity to relax, revitalize and rejuvenate with its many services and treatments. A Turkish bath, air bed, Scottish shower, finish sauna, outdoor solarium, heated indoor swimming pool, a complete gym and a lounge area are just some of the services that this spa offers, besides of course a complimentary robe and towel service. Also, many treatments such as massages, facial treatments and rituals are available.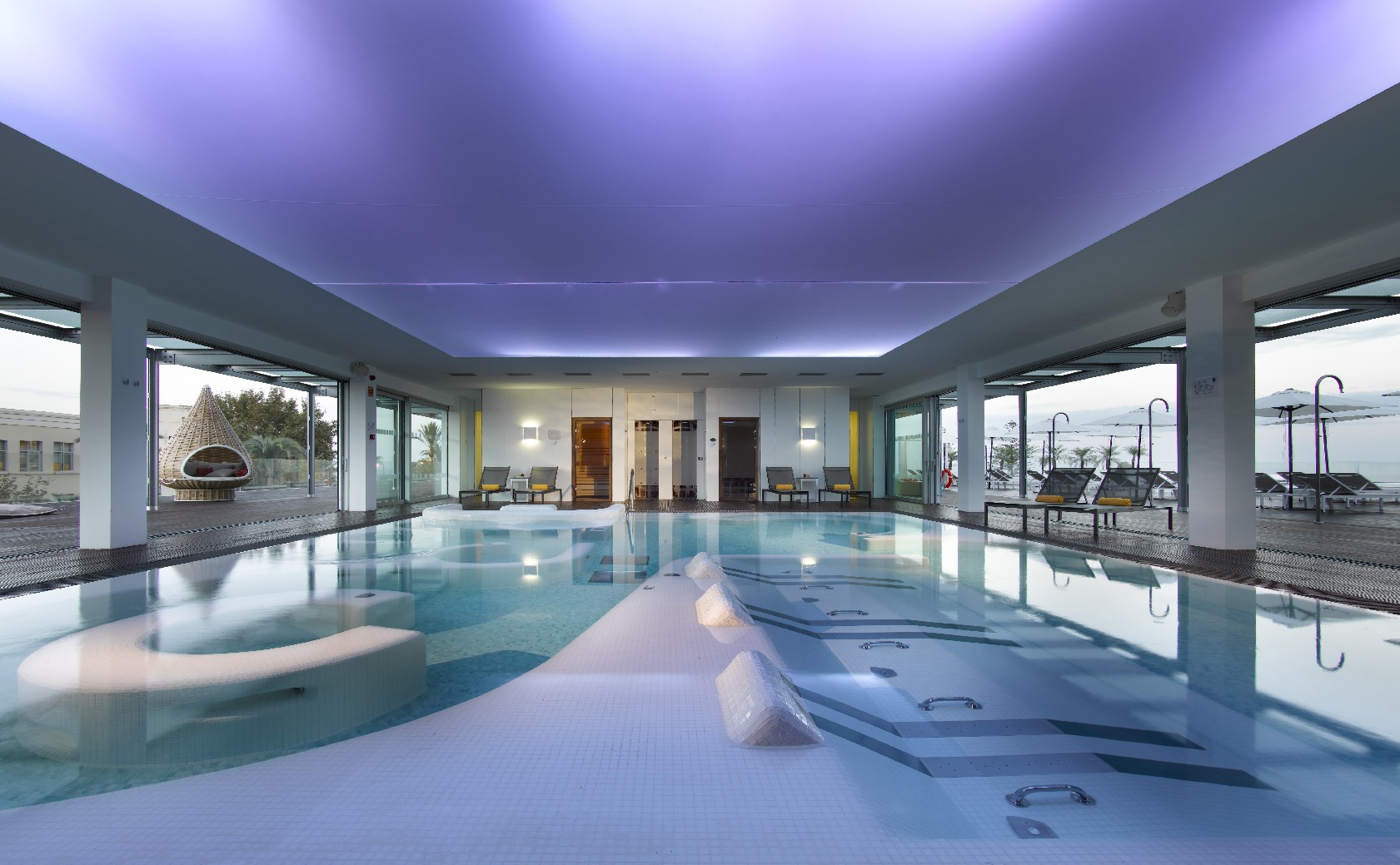 Spa at Parador de Alcalá de Henares
The Parador de Alcalá de Henares, located in the birthplace of Cervantes in the Community of Madrid is a really special hotel. Situated in a modern building with minimalist decoration, this Parador offers not only big guest rooms and several dining areas, but also a business center, conference rooms, a large swimming pool and of course an amazing spa. The Spa of the Parador de Alcalá de Henares offers many services such as Scottish shower, shower massage, foot bath, jet and hydro-massage pool, sauna, thermal bath and of course robe and towel service included. Also, the many treatments available include candle massage, exfoliation and different types of olive therapy.
Book now at Parador de Alcalá de Henares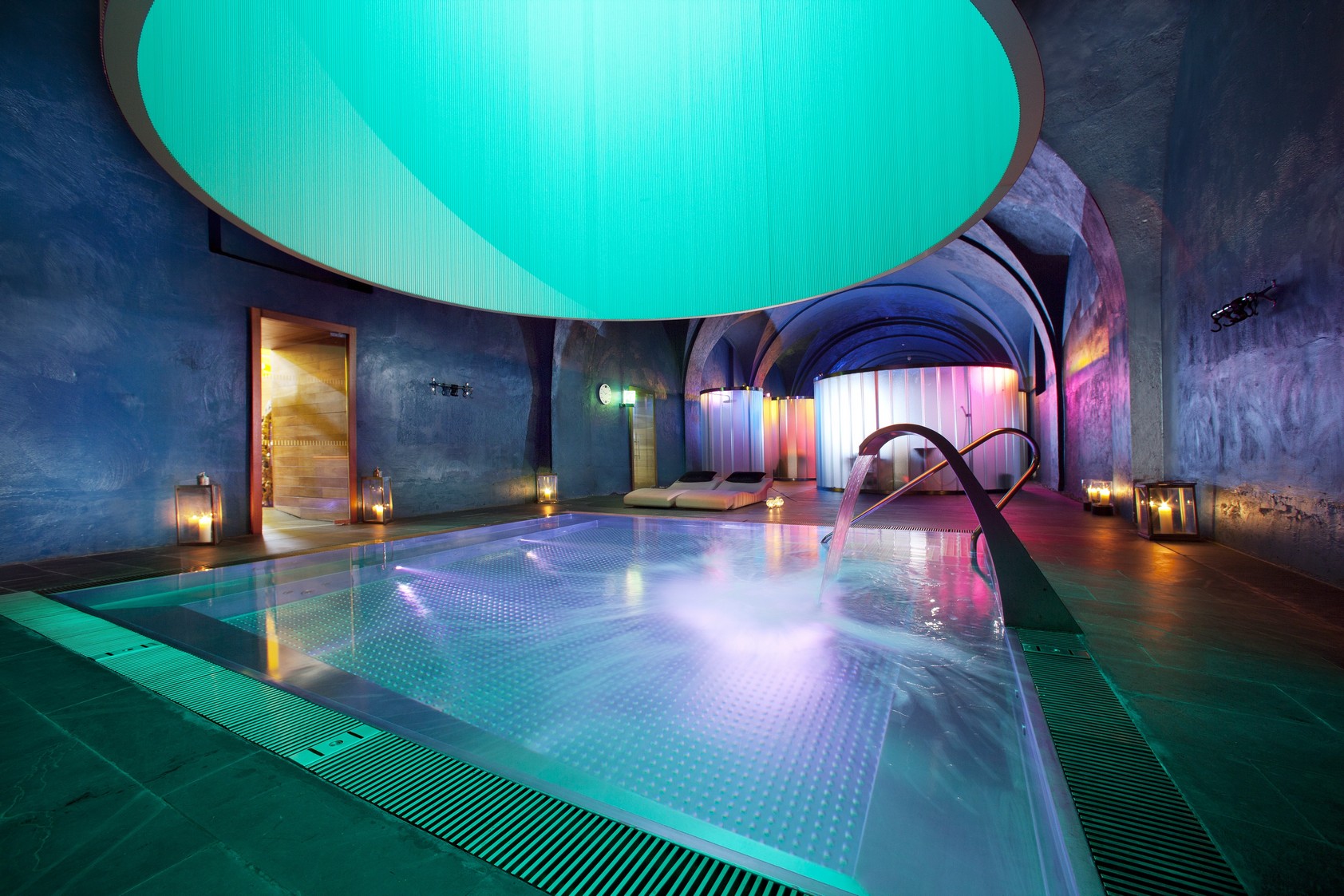 Spa at Parador de La Granja
The Parador de La Granja in the province of Segovia in Castile and León is housed in the Casa de los Infantes (House of the Infants) built in the 18th century. This exclusive hotel offers 16 meeting rooms, bright guest rooms, modern facilities, a swimming pool and a spa, perfect for a romantic getaway. Forget about everyday stress by enjoying the services that the Spa at the Parador de La Granja offers, which include a steam room, an essential oil shower, an ice fountain, a gym, heated loungers and more. Besides, get immersed in deep relaxation by enjoying the treatments available at this spa such as the pure vitamin treatment, the nature´s treat, the beyond the glass ritual and many more.
Book now at Parador de La Granja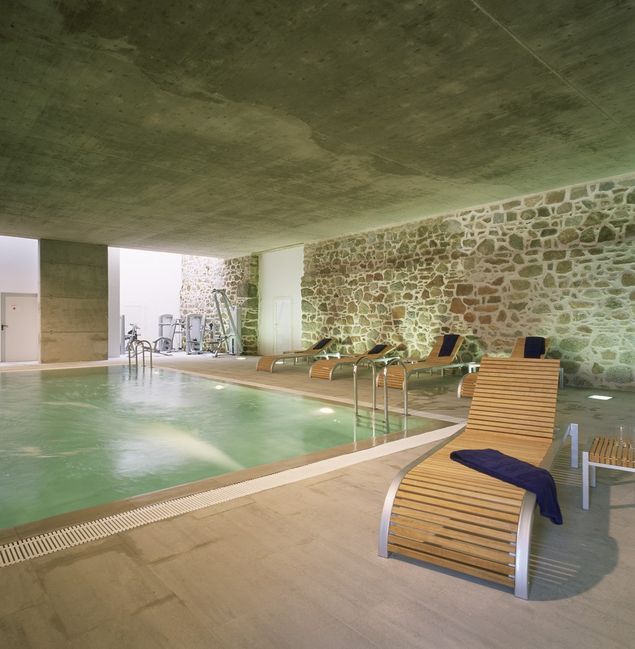 Spa at Parador de Corias
The Parador de Corias is the ideal place for a totally relaxing getaway. Located in the town of Cangas del Narcea in Asturias, and surrounded by nature, this Parador is an oasis of peace and tranquility. The modern spa at the Parador de Corias counts with modern services and facilities among which you will find a bubble bath, air bed, swan-neck massage jet, Vichy shower, a gym, an active jet pool and many more. Also, take advantage of the many treatments offered at this Spa and relax by having a dawn breeze, which is a fruit body exfoliation, an aromatic oil spiral massage, a foot massage and more.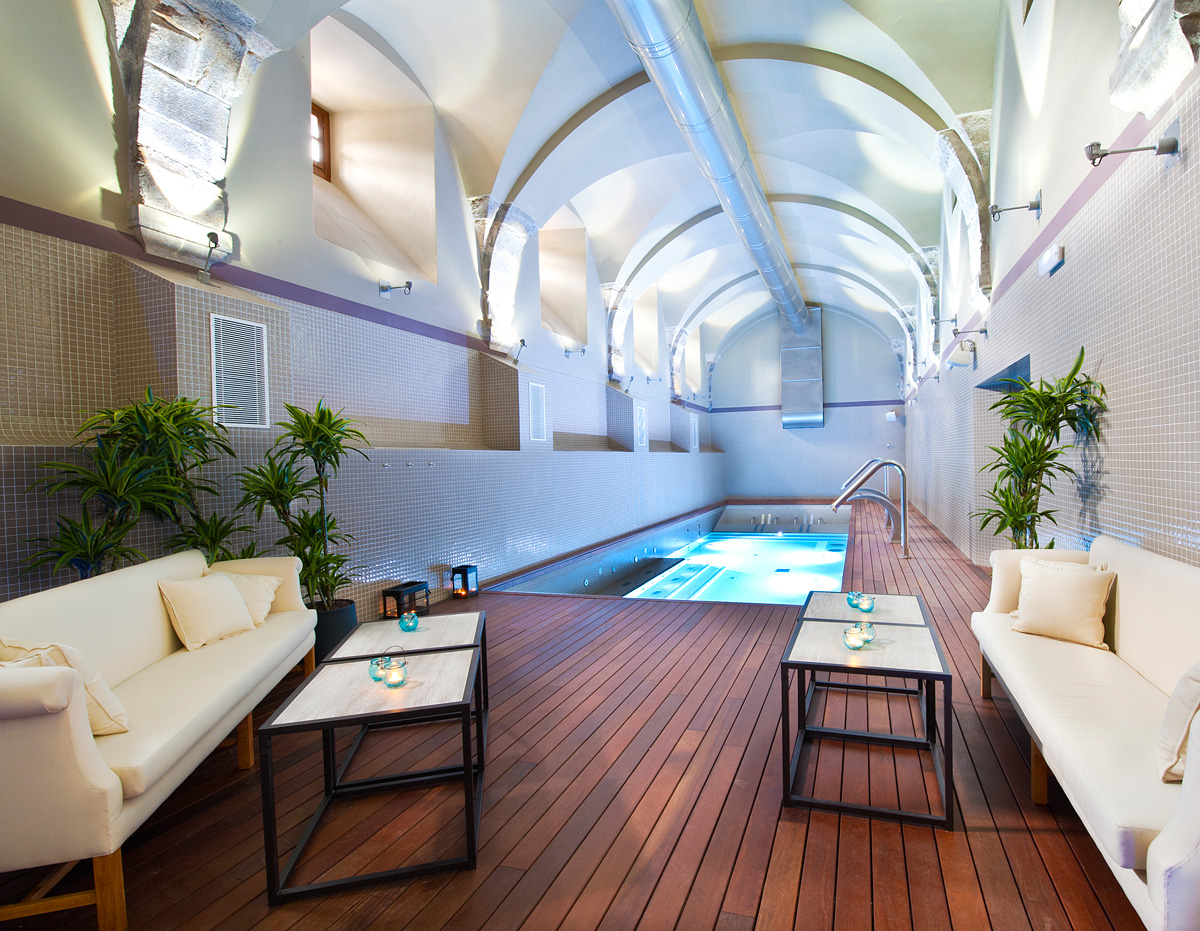 Spa at Parador de Lorca
An archaeological sited located under the hotel and the amazing Spa are reasons enough to visit the stunning Parador de Lorca, built on the site of the Lorca Castle. Besides the indoor heated swimming pool of the hotel, the Spa of the Parador de Lorca offers exclusive services for the relaxation of both body and mind, among which you will find a caldarium, a waterfall, an aroma mist shower, a hot tub, hot and cold water pools and more facilities. Also, treat yourself with the facial treatments, the exfoliation and wrap treatment, the many massage options and more to have a perfect getaway!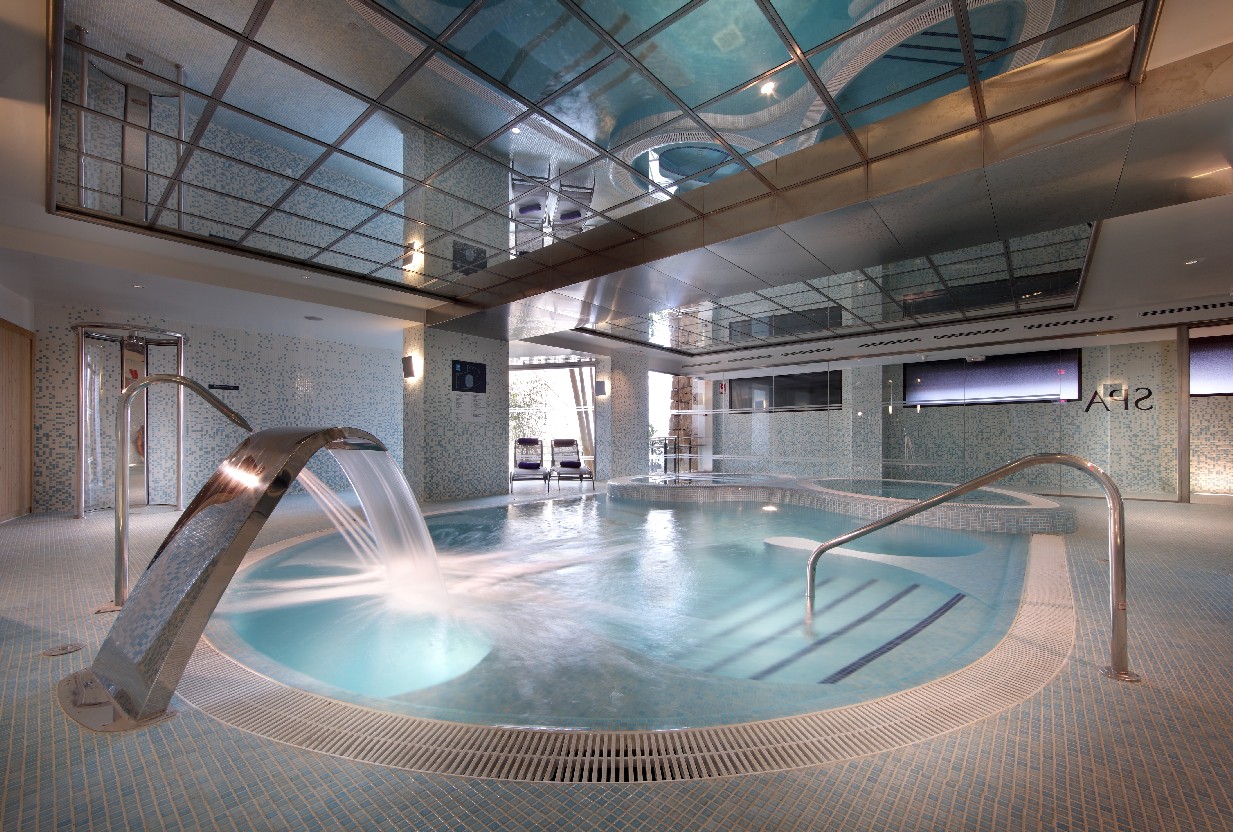 Spa at Parador de Cruz de Tejeda
Do you imagine a better place for relaxing than the natural landscapes of the Canary Islands? At the Parador de Cruz de Tejeda in the Gran Canaria Island you will be able to get immersed in deep relaxation by enjoying its amazing Spa and wellness center. A bubble bath, treatment rooms, heated outdoor and indoor swimming pool, heated loungers, cardio area and more services are offered in the spa of the Parador de Cruz de Tejeda. Besides, don´t miss to enjoy a royal jelly treatment, great for the skin, a total hydration, a Swedish massage or the treatment of the power of stone... its relaxing only by talking about it!
Book now at Parador de Cruz de Tejeda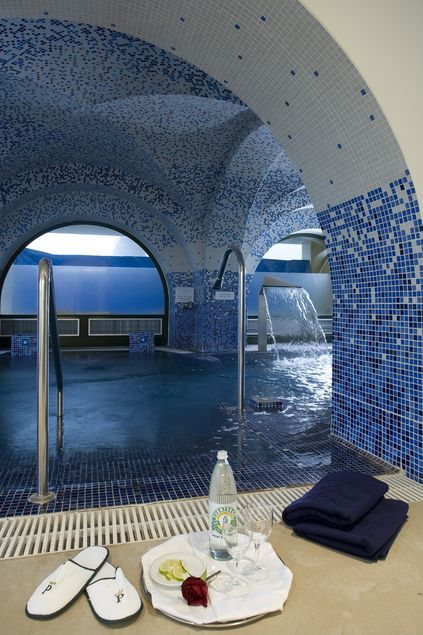 Are you in the mood for relaxing and not thinking about anything else tan you and your peace and tranquility? Then don´t hesitate, book now at Paradores, check our spas, the services offered in each one and choose the one you like the most. What do you think?
Take into account that advanced reservations are needed for both the spa regimen and the treatments at every Paradores Spa, so do don´t forget to pick your date and treatment and reserve it at the Parador of your choice. Enjoy your relaxing getaway!