A Gastronomically-Gifted Camino de Santiago
The Camino de Santiago, or Way of Saint James, is the famous pilgrimage route that crosses northern Spain and leads to Santiago de Compostela. It is an excellent way to connect with nature, discover incredible sights and immerse oneself in personal reflection. One of the most popular routes is the French Way, which crosses through Navarre, La Rioja and Castile. It leads pilgrims through tough climbs that are certainly tempered by the prospect of the exceptional cuisine present in these regions.
If you're contemplating taking on the challenge during your holiday in Spain, Paradores' luxury and historic hotels has both lodging and food recommendations for you as you push forward through some of the country's most beautiful landscapes en route to Santiago!
Yummy asparagus, delicious wine
Pilgrims who cross over the Pyrenees from Saint Jean Pied-de-Port to Roncesvalles are in luck, for they are making their way across Navarre, one of Spain's greatest culinary regions. This tremendously fertile region is home to the country's finest white asparagus, traditionally served with a spot of mayonnaise, sharp cheese from the Roncal Valley, and scrumptious piquillo peppers. Wash down these dishes with a glass of local claret or an after-dinner drink of Patxarán, the region's most beloved liqueur. Enjoy all of these delicacies while taking a rest at Parador Olite, a former medieval royal palace which is sure to leave you recharged for the rest of your journey!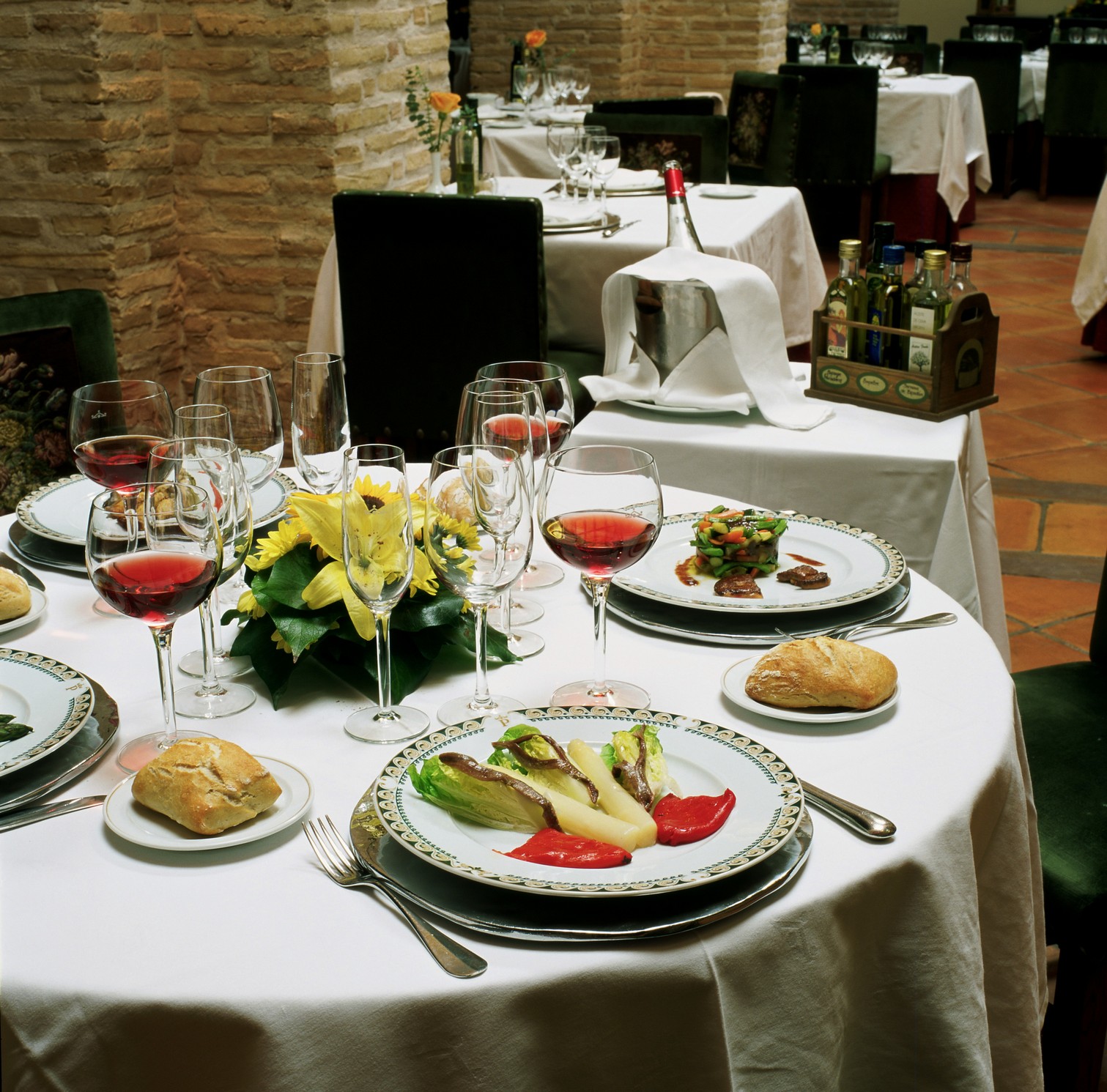 As you progress onwards you enter La Rioja, Spain's most famous wine region. You'll find all sorts of great libations as you continue on the Camino's path through endless vineyards, but you'll do well to check in at Parador Calahorra, found in the very heart of the wine country, for a proper sampling. Visit local wineries and stock up on the local lamb chops for a perfect dining experience.
Hearty Castilian stock
Before reaching Galicia, pilgrims must first cross Castile, a region of stunning peaks and stark wind. It's no surprise that the food is hearty here, fit to keep travellers warm and strong.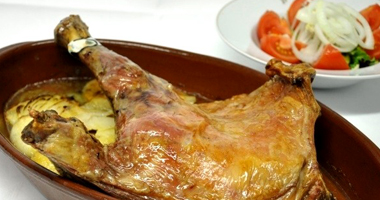 Take a rest at Parador Lerma, a former ducal palace, and use it as your base to visit Burgos, home to the region's famous morcilla (black pudding) and milk-fed lamb. After those dishes and a few glasses of tinto (red wine), your legs will be more than ready for the rest of the journey!
Eager to enjoy the French Route's best dishes? Contact Paradores Olite, Calahorra and Lerma today!