Forget What You Know About Spanish Gazpacho
What is gazpacho? If you guessed a cold tomato soup from the south of Spain, you're only partly right. While gazpacho may have its origins in Andalusia, there are many different varieties of the soup throughout Spain, such as the meaty La Mancha-style gazpacho, which hardly resembles its southern cousin.
Get your fill of this delicious - and hot! - version of gazpacho at Paradores' luxury hotels in Toledo, Oropesa and Albacete.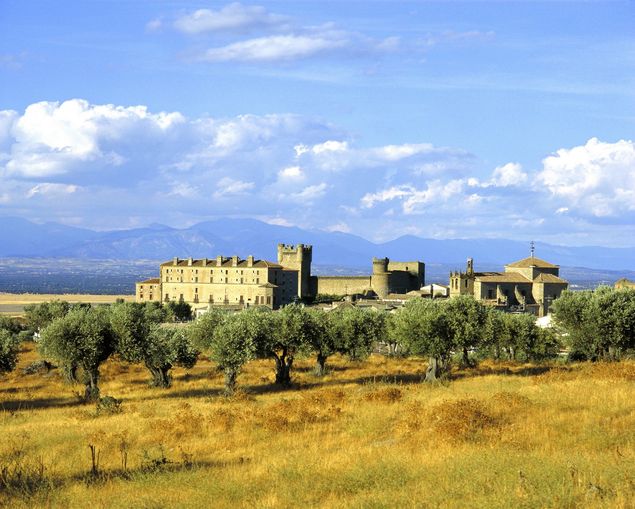 Parador Oropesa
Warm gazpacho for cold Manchegan nights
No one really knows when gazpacho first appeared in Spanish history. Some speculate that its roots might lie in some forgotten dish from the period of Roman rule in Spain. Others are sure that it is a corruption of Arab soups brought over from Northern Africa by the Moors during the Islamic Conquest of Spain in 711.
Regardless of its origins, the fact is that gazpacho is today considered to be a national dish central to Spanish culinary identity. And yet, much like every other national dish, there are many regional spins on gazpacho. The most famous, of course, is the Andalusian recipe, which features lots of tomatoes, stale bread, cucumbers, bell peppers, onion, garlic, olive oil, white wine vinegar and salt blended together and served chilled.
While this version is delicious, gazpacho by no means begins and ends in Andalusia.
La Mancha-style gazpacho, which is relatively unknown outside of Spain, is made with freshly caught game, tomatoes, peppers, garlic and water. This hearty stew, developed by shepherds who would prepare the dish with whatever they had on hand, also is served warm.
Loving La Mancha
You can discover La Mancha-style gazpacho, as well as a number of regional delicacies, at Parador Albacete, a charming country house located in the heart of Castile-La Mancha. After the meal, relax in the Parador's pool or take a leisurely stroll through its lush gardens.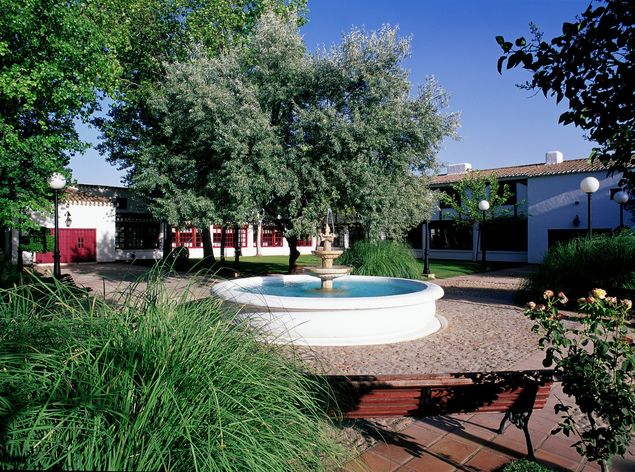 Parador Albacete
Or head to Parador Oropesa, an opulent medieval castle that was the site of mighty battles and once hosted illustrious historical figures like Saint Teresa of Ávila and Holy Roman Emperor Charles V. Get your fill of La Mancha-style gazpacho before enjoying the spectacular views of the surrounding Sierra de Gredos mountains from the hotel.
Parador Toledo also offers this regional gazpacho on its menu as well as other tasty examples of Spanish cuisine. After enjoying a bowl of the stuff, put your feet up poolside or wander into the city of El Greco, where art and history intermingle on the corner of every tiny, winding street.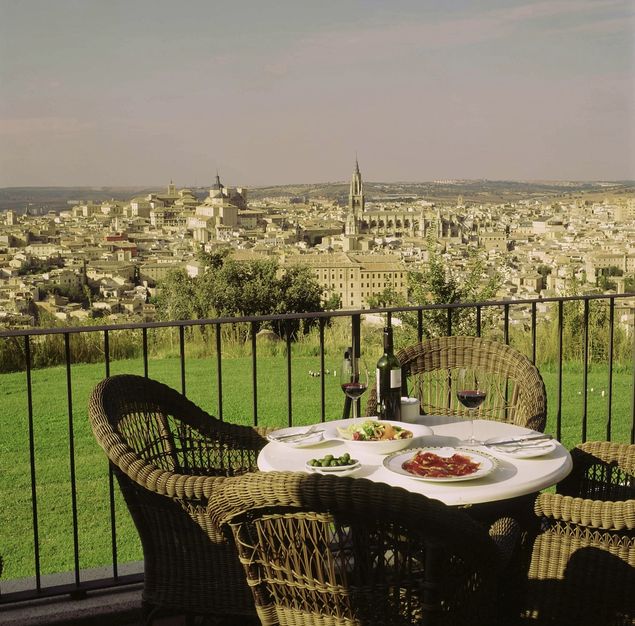 Parador Toledo
Interested in trying La Mancha-style gazpacho for yourself? Contact Paradores today.