Fly-Fishing in the Pyrenees
Few pastimes can compare with fly-fishing, once referred to by author Izaak Walton as "the contemplative man's recreation". The thrill of patiently casting a lure back and forth over a mighty river is a subtle yet refined diversion, requiring patience, but often ending in the reward of spectacular mountain trout.
Did you know that some of Europe's best fly-fishing is to be had just south of the Pyrennees? If you're an old pro, or a novice seeking to learn more about this pastime, consider taking a fishing holiday in Spain with stops at two of Paradores' luxury and historic hotels' best outposts: Paradores Vic-Sau and La Seu d'Urgell. With special, officially designated fly-fishing areas located nearby, these are prime destinations where one can practice the sport at one's leisure and in ultimate comfort.
Casting off the Pyrennees
While fly-fishing can be done in both fresh and saltwater, most agree that the sport's truest embodiment remains in those mighty, fresh rivers that make their way between mountains and across forested valleys.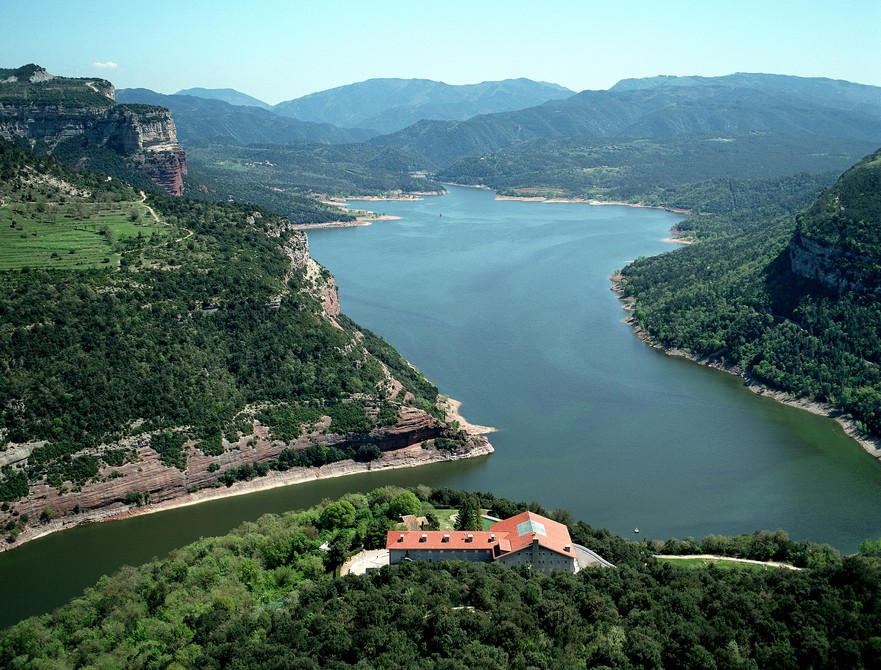 Make the most of the stunning landscapes at Parador Vic-Sau
For years, Spain has been considered one of Europe's finest spots for fly-fishing, with legendary sportsmen like writer Ernest Hemingway venturing over to spend weeks on end wading through the country's northern rivers.
Today, you can practice a spot of fishing of your own by heading over to Cataluña, where rivers like the Valira, the Segre and the Ter are famous for the quality of their fish, as well as for the amazing landscapes that make up their banks.
A Catalan escape
One way to enjoy it is to head to Parador Vic-Sau, a traditional Catalan country manse overlooking the Sau Reservoir and with epic views of the Guillerías Mountains in the distance. This charming location allows guests to get fresh air and disconnect from life's worries, while also providing perfect access to the Ter River, where specific stretches have been established for fishing.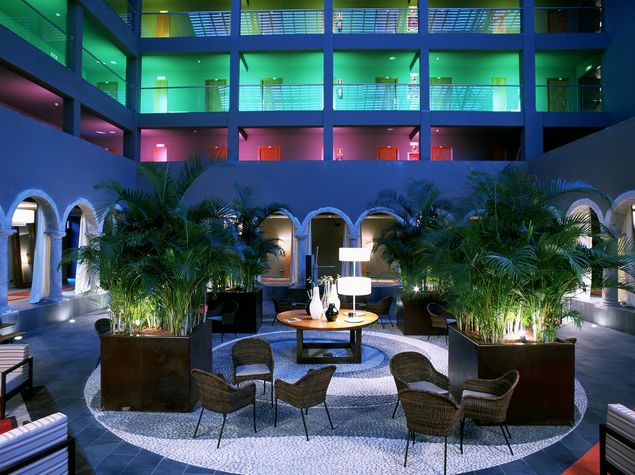 Parador Seu d'Urgell is the ideal place for your fishing holiday
Another option is to visit Parador Seu d'Urgell, a modern building set around a renaissance cloister and perfectly located at the convergence of the Valira and Segre River. Here, again, designated stretches have been set aside for fishing, and can be enjoyed at one's leisure. And don't worry if you don't catch anything; the Parador's scrumptious cod confit on a bed of spinach will make up for that trout that got away!
Ready to do some fishing? Contact Paradores Vic-Sau and Seu d'Urgell to arrange your visit today!