Five Must See Sites in Córdoba
Córdoba, the amazing city that was once capital of an Imperial Roman province and an Islamic caliphate, is a place that has been dazzling visitors for thousands of years. With its iconic Great Mosque, its picturesque patiosand romantic Old Quarter, it's no surprise that the city is a required stop on any holiday in Spain.
Take on the challenge of discovering its secrets during your visit, all from the comfort of Paradores' luxury and historic hotels. Parador Córdoba has a privileged location in the city, providing perfect access to its most splendid locations.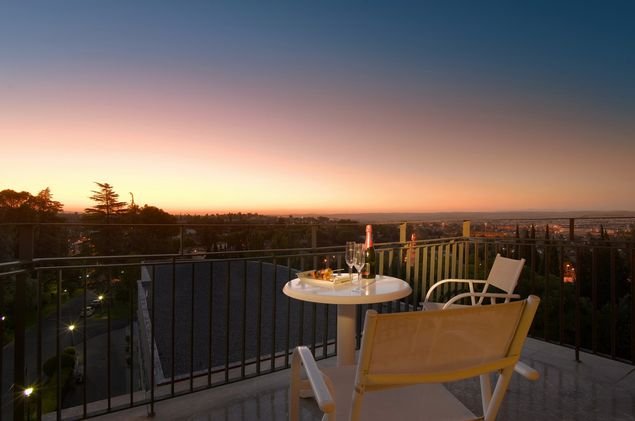 The beautiful view of Córdoba from the Parador
The best of Córdoba
While Córdoba holds countless wonders, there are certain sites that simply cannot be missed during your visit! Let's review the most important:
The city's famous Great Mosque and current Cathedral is considered to be the finest example of Islamic architecture in Western Europe. Take special care to observe the detailing while wandering around the legendary prayer hall, with its alternating red and white arches and breath taking, honey-combed dome.
Up next is the historic centre, home to ruins including the ancient Roman temple, theatre and bridge, as well as Emperor Maximilian Palace. You'll fall in love with the city's eclectic mix of old and new, restored and ruined.
Found in the old quarter are Córdoba's famous patios, the interior courtyards bedecked with flowers. Their architectonic value and floral decorations make them a worthy part of the city's cultural heritage.
A jewel of Mudéjar (Moorish-influenced) architecture, the San Bartolomé chapel features elaborate geometric detailing which is a delight on the eyes. Recently restored, this holy spot is an official Site of Cultural Interest.
Finally, there's the Alcázar de los Reyes Cristianos, the grand medieval fortress that once hosted the Catholic Monarchs, Ferdinand and Isabella, during their meetings with Christopher Columbus prior to his expedition to the New World.
Serenity above the 'City of Caliphs'
When you've finished wandering around the city, head back to your home away from home at Parador Córdoba.
With its magnificent views of this Andalusian wonderland's unique skyline, this modern hotel is a perfect spot to cool off with a dip in the pool or to enjoy the very finest regional cuisine, including Córdoba-style gazpacho blanco (cold almond soup) and salmorejo (cold tomato purée).
The irresistable pool at the Parador
Ready to discover the best of Córdoba?