Make the most of your holiday in Spain with a Galician escape, spending five days discovering this amazing region. Awe inspiring landscapes, cultural treasures and exceptional cuisine make this a trip well worth taking!
Vilalba and Ribadeo host two of Paradores' luxury and historic hotels most beloved locations, your homes while you discover this fantastic northern land.
Provincial pleasures
Start your northern progress in Vilalba, a charming town in the middle of the Galician countryside which provides perfect access to the region's most delightful locales. Your base here is the stunning Parador Vilalba, which stands out thanks to its grand, fortified tower, a remnant of the area's proud medieval past.
Book now at Parador de Vilalba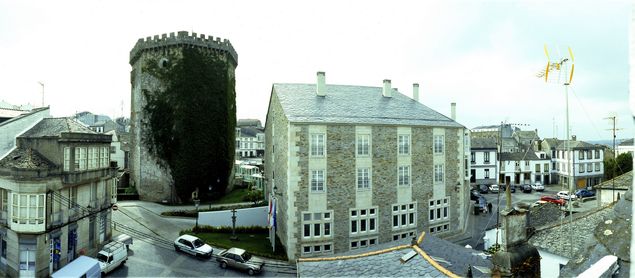 The Parador's tower stands out
Spend your first day checking out the local sites, strolling around the village, visiting the picturesque Santa María Church and the Alligal medicinal hot springs. That evening, drop in on the Parador's Enxebre Castelo dos Andrade in order to sample traditional dishes like pulpo á feira (octopus and potatoes dressed with olive oil and paprika) and stuffed filloas (crêpes).
The following day, head to Lugo and view the ancient Roman Wall, a UNESCO World Heritage Site; as well as the Santa María Cathedral, which dates back to the 12th century. Don't miss the gloriously Gothic Convent of Saint Francis, which houses exceptional regional artworks. Spend your third day discovering the region's natural treasures, including the dreamy Valverde Lagoons, a series of lakes at the base of the rolling hills just outside of Cospeito. While here, drop in on the hermitage built in honour of the Virgin of the Mountain, a serene spot perfect for a bit of afternoon meditation.
Coastal pleasures
The following day, head north to your new home in Parador Ribadeo, a splendid Galician manse overlooking the Ria. A delightful site on the Asturian border, it's perfect for exploring locations across the northernmost coast. Spend a day taking in the city and visiting the stout San Damián Fort.
Book now at Parador de Ribadeo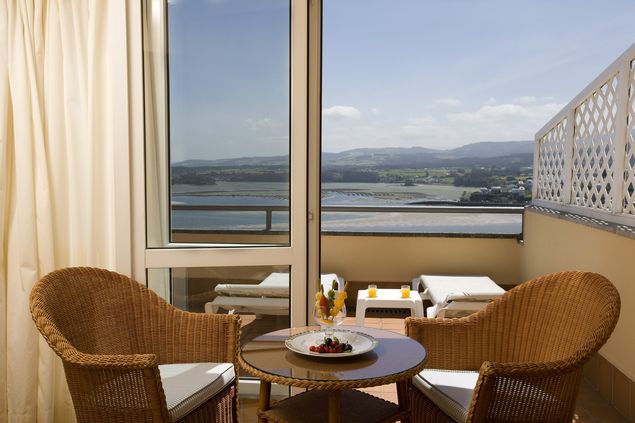 The view of the Ria from the Parador
On your final day, head to the beach! A mere ten kilometres from Ribadeo, one finds As Catedrais (Cathedrals) beach, named for the rock formations that define its cliffs. A Galician Natural Monument, this beach is famous for its natural arches and caves which are only exposed when the tide goes down, revealing soaring buttresses that recall the finest European cathedrals.
Ready for your Galician escape? Contact Paradores Vilalba and Ribadeo to plan your visit to this amazing region.