Find yourself En Garde in Toledo and Albacete!
Do you find historic touches and brushes with fantasy creeping into your daydreams about an upcoming holiday in Spain? Visions of mighty knights -or more comical ones, like Don Quixote- fighting villains and rescuing damsels as they crisscross the dramatic plains of Castile?
Hard as it may seem, what we now consider fantasy was once very much a reality, with Spain's mighty hidalgos proudly defending their honour with swipes of exceptional swords, crafted by master artisans in Toledo and Albacete. Today that sword-making tradition is still alive, and you can discover its vibrant charm in comfort by touring these legendary 'armoured' cities while staying at the exceptional Paradores' luxury and historic hotels' locations in each one.
The Imperial City
Once the seat of the Spanish Empire, Toledo has long been known as the world's premier location for perfectly crafted swords, the result of an art refined over the course of centuries in the small foundries lining the narrow streets of the grand city on the hill.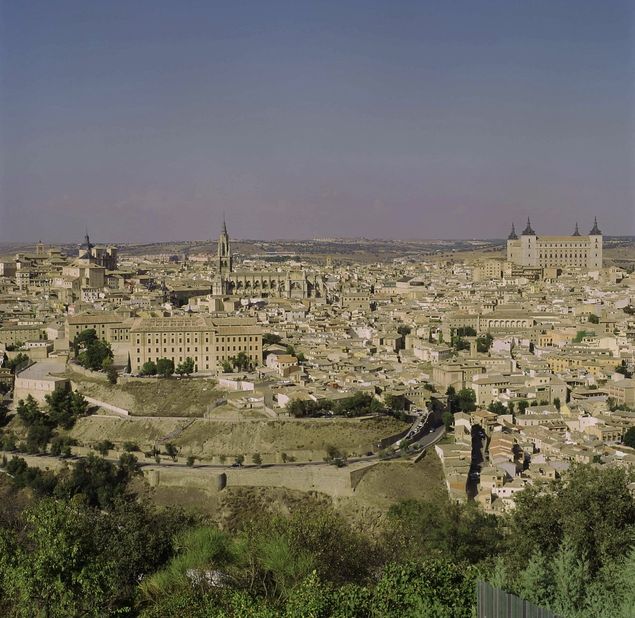 Discover Toledo's illustrious history with a stay at Parador Toledo
Due to its role as the capital of Castile, Toledo was long home to some of Spain's most illustrious noblemen, and the country's finest artisans flocked here; amongst them were the sword makers, who became powerful enough to make metal-working the city's economic base, a tradition for which it is known to this day.
While relatively few Spaniards still carry a sword routinely, metal masters still survive in the city today, and one can see how they hammer out the grand blades that are largely sold as souvenirs. Discover this historic legacy in the winding streets located near Parador Toledo, a lovely, typically Castilian edifice with the best views of the Imperial City and its iconic Alcázar fortress in the distance.
Country craft
Further south, Albacete has always stood out for its rich knife and steel making industry. While Toledo may be somewhat more famous, Albacete continues to host countless, major international manufacturers of knives and sabres, the latter of which stand out for their long, fine blades.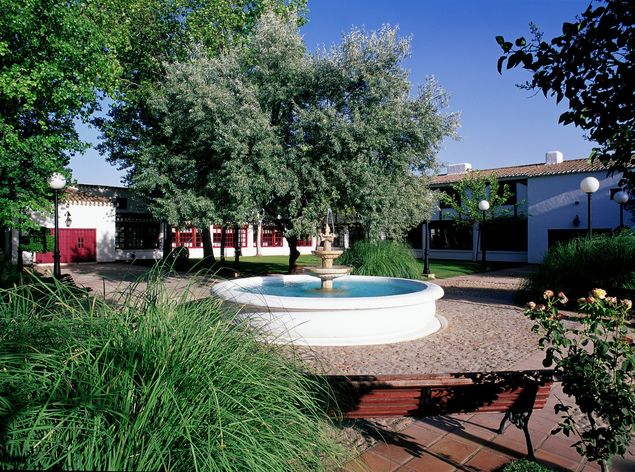 Uncover the rich history of La Mancha from Parador Albacete
This sharp legacy can be discovered from the luxury of Parador Albacete, where guests can experience La Mancha to the fullest from within a delightful country house in the heart of this historic region, and where the Parador's restaurant serves staples including migas ruleras (fried breadcrumbs) and wild partridge.
Eager to pick up a fine sword and partake in your own knightly adventure? Contact Paradores Toledo and Albacete to book your visit today.