Family Holidays at Pet-Friendly Paradores
Your favourite pet need not fret when you decide to take a holiday in Spain - many of Paradores' luxury and historic hotels are pet friendly!
With over 10 locations welcoming your animal companions, now the entire family can partake in exclusive visits to some of the country's most spectacular locations, lodging at Paradores Albacete, Cangas de Onís, Cazorla, Cervera de Pisuerga, Ciudad Rodrigo, Cruz de Tejada, El Hierro, Fuente Dé, Gredos, Cañadas del Teide and Verín.
No need to go to the kennel
Selected Paradores hotels welcome furrier guests with welcome arms, making travelling a breeze. Special accommodation is offered for extra-small, mini or medium sized dogs and cats, where they will receive welcome kits, beds and food to keep them comfortable during their journey.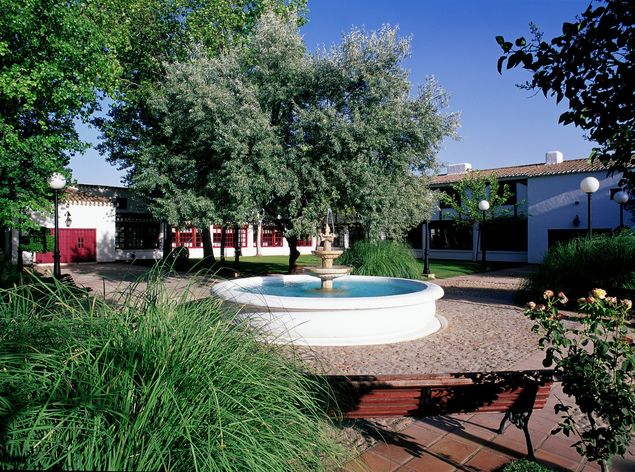 Enjoy your holiday at Parador Albacete with your pet in tow!
Now you can enjoy a round of golf or tour La Mancha with Fido in tow while staying at charming Parador Albacete, or explore the spectacular Picos de Europa mountain range in Asturias with a four legged friend, all from the comfort of Parador Fuente Dé. Indeed, thanks to their pet-friendly policy, these Paradores let adventure be part of the plan!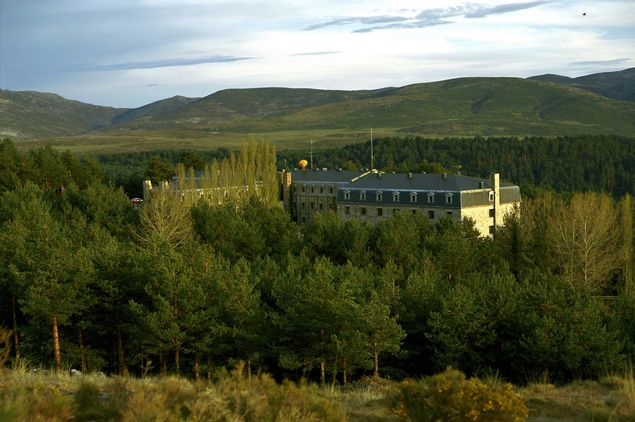 The surroundings at Parador Gredos are ideal for exploring
The thrills continue at other mountain lodges including Parador Cazorla, which is located within the Sierras de Cazorla, Segura y Las Villas National Park near Jaén, a lush forest which is ideal for dogs seeking to roam about the woods. Parador Gredos -the first Parador to be created, way back in 1928- also provides a great wooded, alpine setting for more energetic pets. Palencia's Parador de Cervera de Pisuerga is another great countryside location to let loose with your pets, with the nearby Pantano de Ruesga lake ideal for a quick dip.
Perfect for one and all
If your family is seeking a beach-side escape, Paradores Cruz de Tejada and El Hierro, in the Canary Islands, both accommodate pets and are perfect for exploring the best of the Atlantic waters. Parador Cañadas del Teide, a delightful lodge in at the base of volcanic Mount Teide in Tenerife is also a great choice.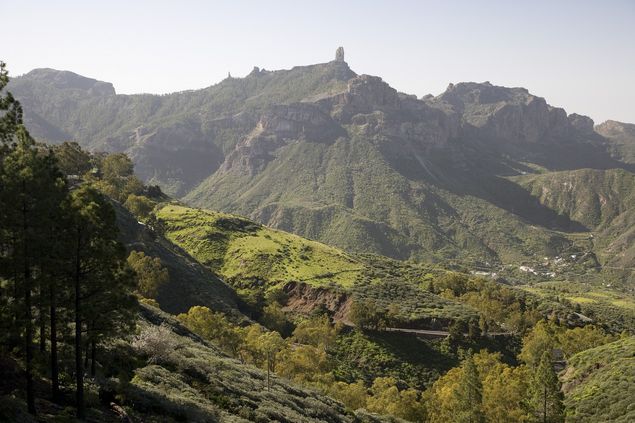 The stunning scenery at Parador Cruz de Tejada
If classic elegance is more to your liking, Parador Ciudad Rodrigo, set within a grand medieval castle in Castile, is a great, pet-friendly choice. Parador Verín, a traditional Galician noble home, and Parador Cangas de Onís -located inside an ancient monastery- are also great choices.
Ready to set off on your family holiday with pets in tow? Contact Paradores to arrange your pet-friendly holiday today!