Experience a Winter Wonderland in Segovia
While most Spanish cities are incredibly beautiful by default, certain ones are especially so in the winter. Such is the case with Segovia, the delightful, Castilian town that takes on a special flair when its many monuments -including the idyllic Alcázar fortress, the ancient Roman Aqueduct and the soaring Cathedral tower- are dusted frosty-white with snow.
Step into a winter wonderland during your holiday in Spain with a visit to Segovia, home to one of Paradores' luxury and historic hotels' most beloved outposts. The spectacular Parador offers panoramic views of this UNESCO World Heritage City, as well as the finest regional cuisine to keep you warm when it's cold outside.
Picturesque sites
One of Spain's most historic cities, Segovia still preserves a special, Old World charm, with winding streets, medieval city walls, and numerous fortifications that provide spectacular views of the surrounding countryside.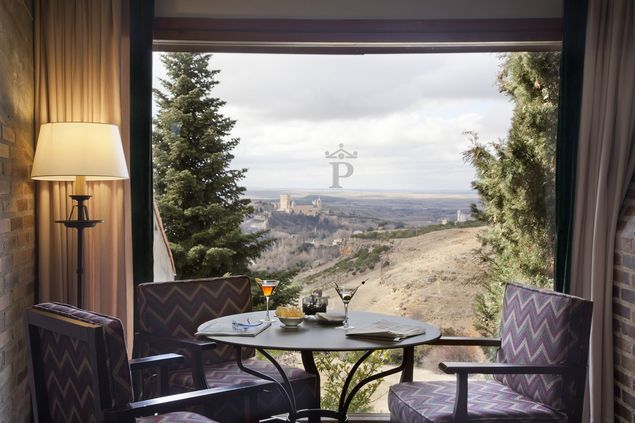 Sit back and enjoy the Old World charm from the comfort of Parador Segovia
When winter rolls around these sights become particularly beautiful, especially the age-old Alcázar, a grand fortress with delicate spires that are said to have inspired Walt Disney when he dreamt up the look of Sleeping Beauty's castle. Snow gathers along the ramparts, as it does over the dome that caps the grand, Gothic Cathedral's central tower, and the gazebo in the centre of the romantic Plaza Mayor.
Take a stroll through Calle Juan Bravo, where many of the local arts and crafts shops are located, and check out buildings like the Casa de los Picos (The Pointed House), a 15th century palace covered with curious pointy stones. Afterwards, head down to the iconic Roman Aqueduct, which dates back to the 2nd century, and take in the beauty of the Plaza del Azoguejo square, a scene which makes for a picture-perfect postcard under the freshly fallen snow.
An elegant retreat
When the winds start blowing, retreat to Parador Segovia, your home away from home in this majestic city. Offering spectacular, panoramic views of the city, it's the perfect spot to relax and even go for a dip in the heated swimming pool or a spell in the sauna.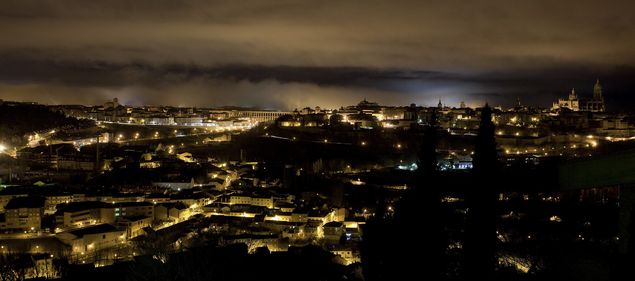 The stunning panorama from Parador Segovia
In the evening, treat yourself to the perfect winter's meal with a visit to the Parador's restaurant, where you can enjoy Segovia's most famous local delicacy, cochinillo (suckling pig), as well as other classics including bacalao al estilo Carrascal del Río (cod with tomato). Delicious!
Sample the delicious cochinillo at Parador Segovia
Eager to start your winter's escape to Segovia? Contact the Parador to book your visit today!