Experience Glass Making in La Granja
Great, multi-coloured bowls, amazingly delicate vases and exceptionally detailed crystal await to dazzle you during your holiday in Spain! With a visit to the Royal Glass Factory in La Granja, you will feel delightfully overwhelmed with the examples of exceptional crystal art before you.
Attend glass blowing demonstrations and wander around the halls of this grand neoclassical building before retiring to your own lodging in the former residences of Spain's royal princes. With Paradores' luxury and historic hotels, your royal getaway in La Granja is sure to be unforgettable!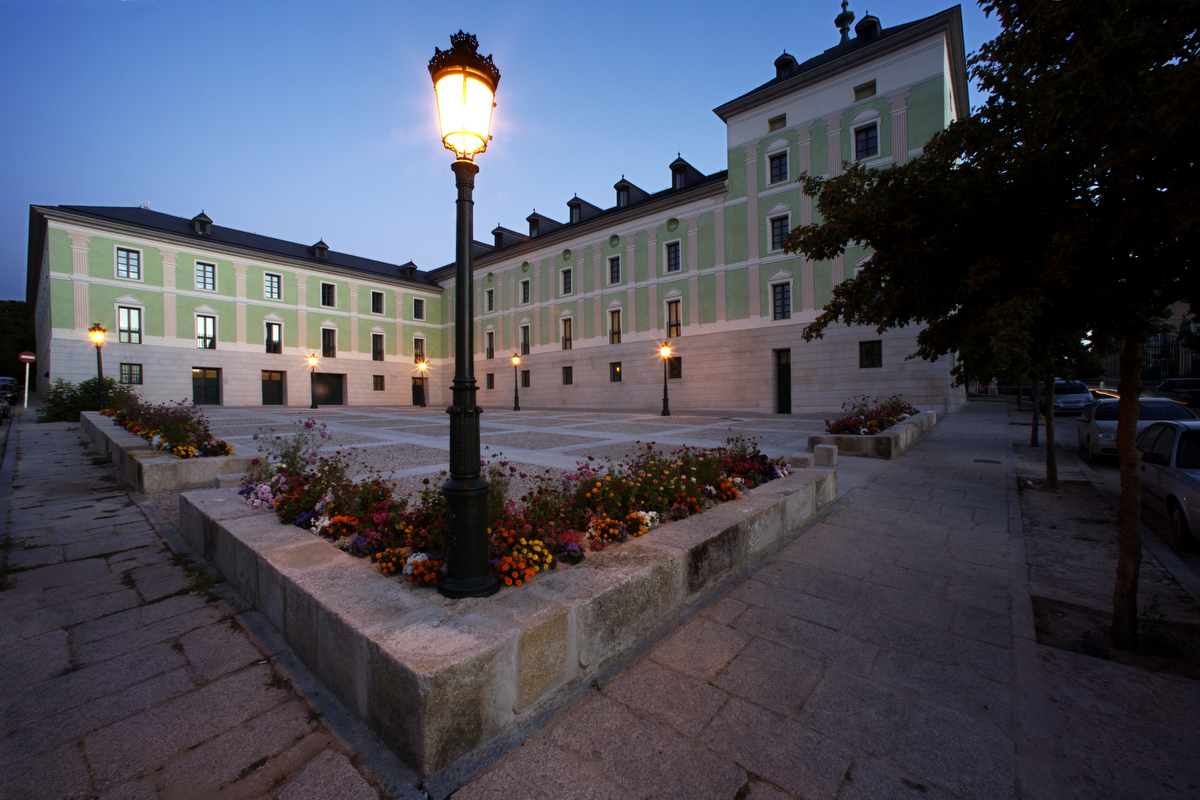 Parador La Granja, former country home of the loyal princes
A delicate art, preserved
Established in 1727 by King Philip V, the Real Fábrica de Cristales de la Granja, or Royal Glass Factory, was founded to provide high quality glass both for the royal palaces and for external sale to other European courtly sites. The factory continues to produce glass today, operating with the goal of conserving and promoting the classic art of glass manufacture to new generations.
Located within the La Granja Royal Site, you can visit the factory and learn all about the history of glass making at its museum. The building itself is an architectural marvel that displays the very best of 18th century industry with the elegant designs created by Juan de Villanueva, one of Spain's most respected neoclassical architects, also responsible for Madrid's Prado Museum building.
Experience the complicated production process first hand by attending the demonstrations in which skilled artisans inflate molten glass with the aid of a blowpipe and proceed to decorate these incredibly delicate, intricate pieces.
A royal retreat
Discover the Royal Factory from the comfort of Parador La Granja, located within the Royal Residence of La Granja at the foot of the Central System mountain chain. Formerly the Casa de los Infantes, the building that houses the Parador was once the country home of the Infantes (Royal Princes) Gabriel and Antonio, sons of the 18th century Spanish King Charles III.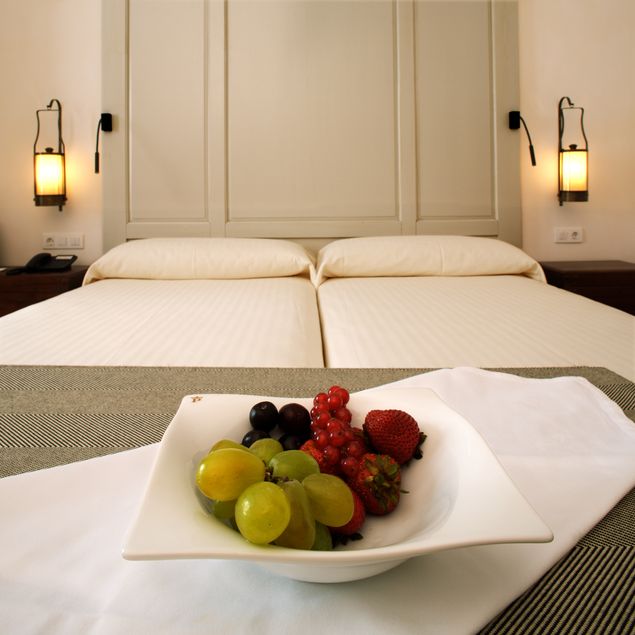 One of the many comfortable beds at the Parador
This luxurious residence is now your home away from home, less than an hour away from Madrid and just seven kilometres from Segovia, a UNESCO World Heritage City where monuments including the ancient Roman Aqueduct and the famous Alcázar palace reside.
Ready to uncover the secrets of glassmaking and enjoy a royal getaway? Contact Parador La Granja to arrange your visit today!