Experience the Basketball World Cup in Spain
Any basketball fanatics out there? If so, Spain is the place to be this autumn! The 2014 FIBA Basketball World Cup will be held here between the 30th of August and the 14th of September, bringing together the world's finest teams in an all-out battle to take the prestigious title.
Eager to see greats like Spain's Pau Gasol or the USA's Derrick Rose go head to head during your holiday in Spain? Paradores' luxury and historic hotels has locations near all of the game venues.
A worldwide celebration
Held once every four years, the FIBA Basketball World Cup pits the best national teams against one another in order to crown the global champ. Spain hosts this 17th edition of the event, with preliminary rounds held throughout the country.
Why not take in a game in Granada, which will be hosting matches between Egypt, France, Iran, Serbia, Brazil and Spain? As well as watching some great ball games, you'll be able to enjoy a stay at Parador Granada, a fantastic hotel set within a former monastery in the legendary Alhambra Palace and Gardens. Relax on the summer terrace between games and enjoy a glass of tinto (red wine) as you peer out over this incredible city.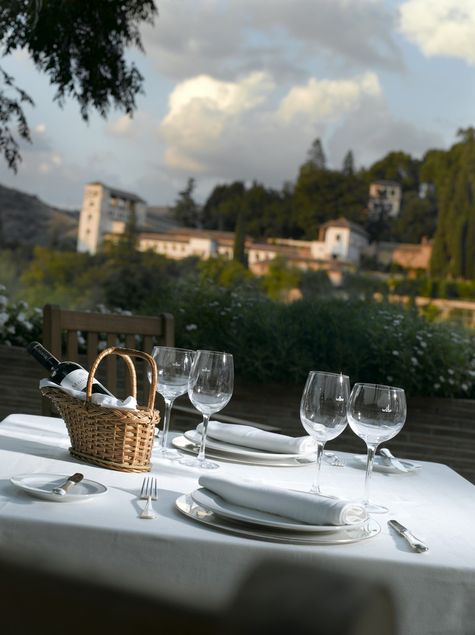 Enjoy the view of Granada with a glass of wine
Another option is to fly out to Gran Canaria, where the matches between the Slovenian, Lithuanian, Angolan, South Korean, Mexican and Australian national teams will take place. Here you can relax at Parador Cruz de Tejada, a charming Canarian lodge with views of the cliffs and ravines that lead down to the Atlantic Ocean, as well as the island's large volcanic crater.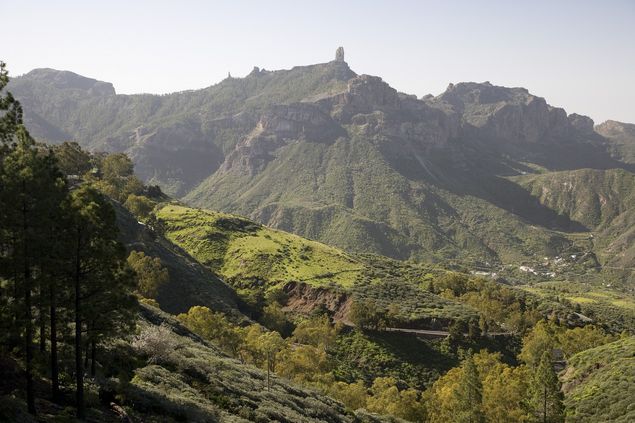 Another Parador, another lovely view
Victory in Madrid
Seville is another match venue, and the Philippines, Senegal, Puerto Rico, Argentina, Greece and Croatia will fight it out at its Municipal Arena. This gives you a perfect opportunity to check into Parador Carmona, the grand Arab fortress that looks out over the plain and offers easy access to the Andalusian capital.
If the South isn't your style, head to Bilbao for the matches between the Dominican Republic, Turkey, the United States, Finland, New Zealand and Ukraine, easily accessed from Parador Limpias, a turn-of-the-century mansion with grand northern grace.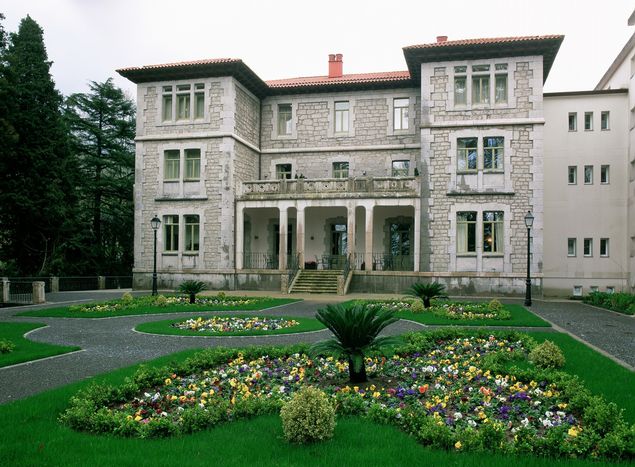 Whatever your choice, make sure that you leave time for the finals in Madrid. Enjoy the festivities like a champ with a stay at Parador Alcalá de Henares, the serene 17th century monastery school in the heart of this UNESCO World Heritage City (and just 26 kilometres from Madrid).
Ready to experience the Basketball World Cup? Contact Paradores today!