Escape to an Island Paradise at Parador La Palma
Looking for an exotic getaway? Paradores' luxury and historic hotels have just the destination for you! Leave your cares behind and visit the paradisiacal island of La Palma, the most north-westerly of the Canary Island archipelago.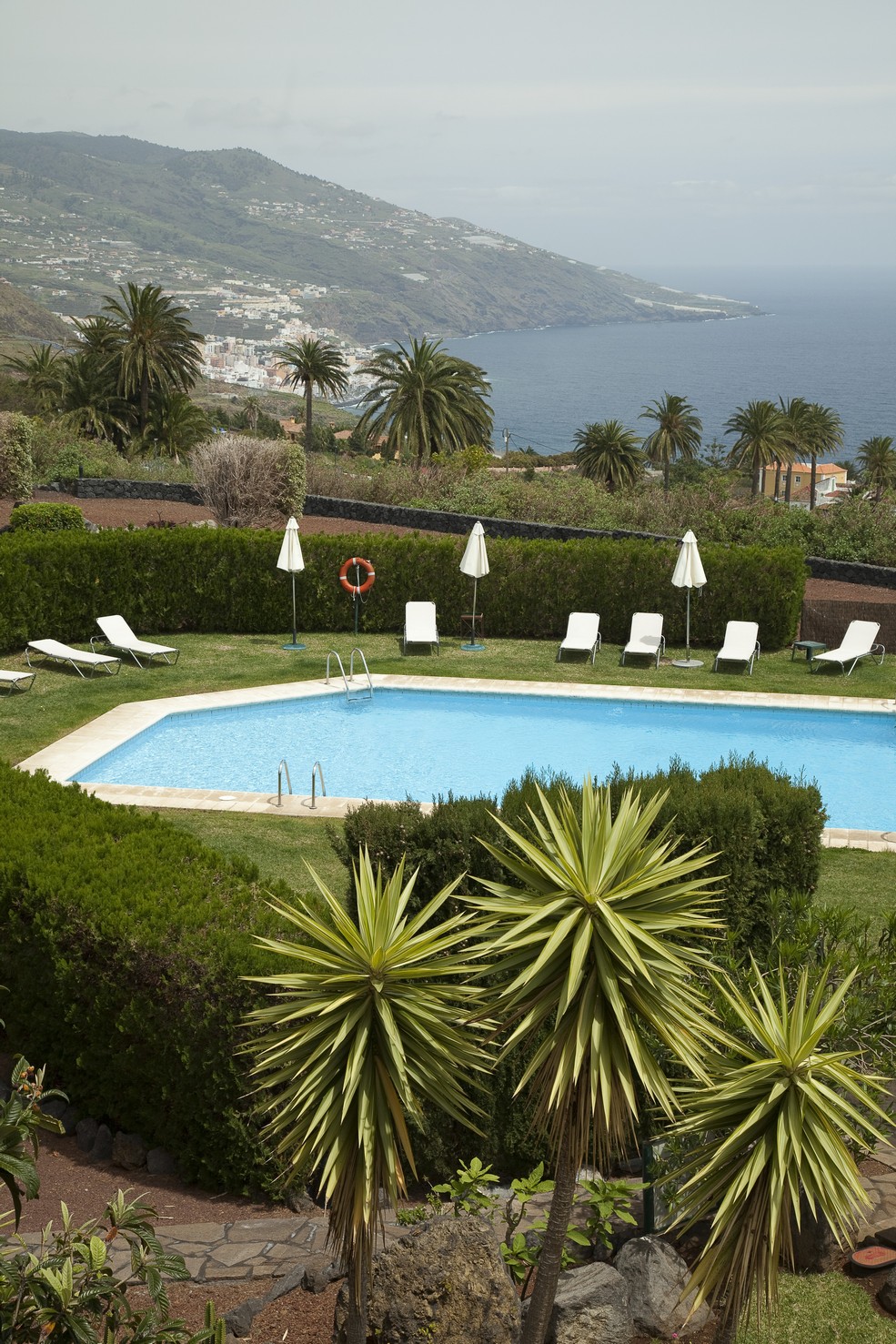 A view from the Parador de La Palma
Light Atlantic ocean breezes, stunning beaches and incredibly diverse landscapes characterize La Palma, which was designated as an UNESCO biosphere reserve in 2002. Make your holiday in Spain a memorable one with visits to the island's volcanos and natural pools, all easily accessed from Parador La Palma.
Volcanic wonders
Get to know the island's volcanic origin with a visit to the Caldera de Taburiente National Park, a lush crater where you can visit wonders like Roque Idafe, a natural stone pillar once worshiped by the indigenous Canarians, who believed it held up the sky. Later on, make sure you climb up to the Roque de los Muchachos summit upon which the famous international astronomical observatory is located, and where you can enjoy some of the world's best views of the night sky.
Another option is to follow the Volcanoes Route, where you can both observe the natural vegetation and the still-active volcanoes that dot the island. After all that trekking, take a refreshing dip in the natural pools located in La Fajana, or head into the city of Santa Cruz and take in the colonial ambience in its Old Quarter.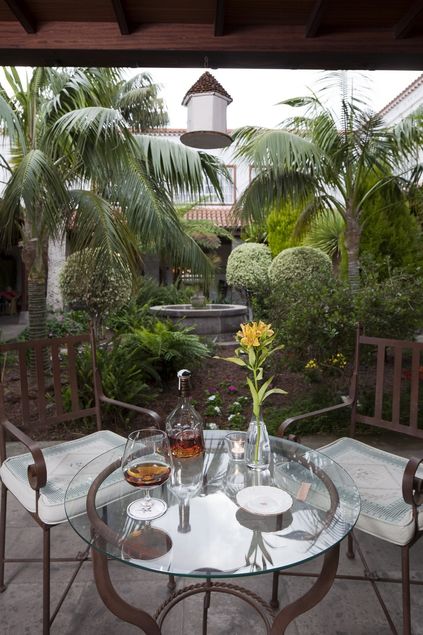 The interior patio at Parador de La Palma
Ocean breezes and unique vistas
Located on a hill overlooking the ocean, Parador La Palma is the perfect spot from which to disconnect from the world. Take a morning stroll through its elaborate garden, where native fruit trees perfume the air, or spend the evening relaxing while enjoying the views of the sunset over the Atlantic.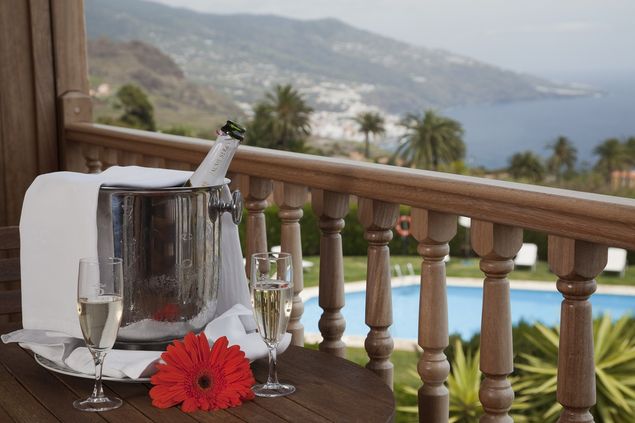 An ocean view from Parador de La Palma
After a day building up your appetite while exploring the island, head to the Parador's restaurant for watercress stew, fresh fish with mojo (the Canary Islands' famous dipping sauce) or black pork stew with cornmeal polenta. Tropical fruit desserts and classics like Príncipe Alberto (a chocolate nut cake) ensure your meal will conclude on a sweet note.
Tempted by this insular paradise? Getting to La Palma is no trouble, with daily flights from Tenerife and Gran Canaria and regularly scheduled connections from Madrid. A number of airlines now also offer direct flights to the island from different European cities, including Berlin, Frankfurt and Brussels. Contact Parador La Palma to book your visit today!
Book now at Parador de La Palma