Escape the Dreary Cold at Sunny Parador Cádiz
We may be in the midst of autumn, but the season of freezing rain, cold wind, and snow is just around the corner. While many parts of Spain do experience brisk winter weather, there are certain areas of the country that provide an escape from the dreary cold, with sunny skies and warm sea breezes year-round.
Perhaps the most well-known of Spain's winter getaways is Cádiz, a historic port city with winding streets, bright plazas and seaside promenades that have made it famous the world over. The best place to stay during a visit to this Andalusian city is the avant-garde Parador Cádiz, one of the newest additions to the Parador chain of luxury hotels. There, guests can enjoy unrivalled comfort and breathtaking views of the coast.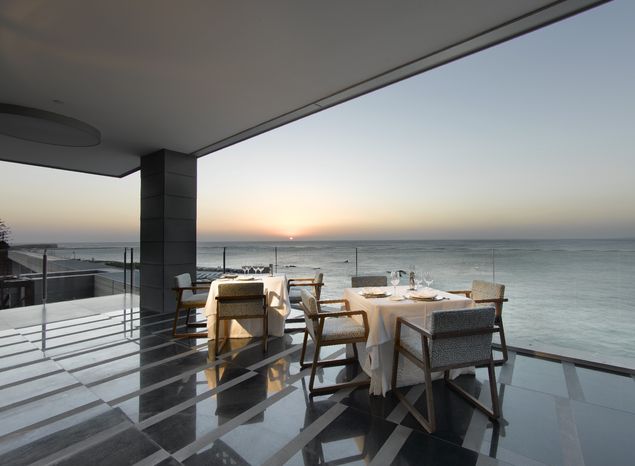 Parador Cádiz
Elegant architecture, beautiful beaches and Roman theatres
Situated on a unique slice of land surrounded by sea, Cádiz has flourished thanks to its bustling harbour, home to the Spanish Navy for over three centuries. Its historical legacy as a major port and its fantastic weather have allowed the city to adopt many exotic plant species brought to Spain from throughout the world. Today, these specimens fill a great number of Cádiz's public parks.
Winter temperatures during the day hover around 20ºC, which might be too chilly for a proper swim. But with the warm sun overhead, it's the perfect weather to wet your feet at the Playa de la Caleta, or Small Cove Beach, which hugs the city's Old Town. Don't miss the nearby Plaza de España, which hosts the impressive Monument to the Constitution of 1812, considered to be Spain's first Magna Carta.
Visitors can peer back into the city's theatrical history at the 1st century Roman Theatre, or even catch a performance at the Gran Teatro Falla, a Neo-Mudéjar icon renamed in honour of one of Cádiz's most famous native sons, composer Manuel de Falla.
And in the midst of it all sits the Cathedral, which was built between 1722 and 1838 and features a charming combination of Baroque and neoclassical elements. Its towers are almost always visible, no matter which part of the city you are exploring.
Parador Cádiz
Contemporary architecture has a new icon in the Hotel Atlántico, Cádiz's recently inaugurated Parador. Comfort is king at this modern luxury hotel, which boasts a second-story swimming pool and spa area.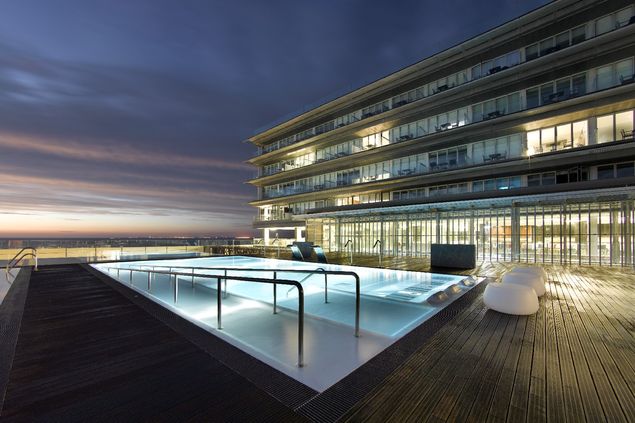 Parador Cádiz
Inside the Parador's Tapería, sample the very best of local Spanish cuisine, much of which reflects the city's connection to the sea. The most typical dish is the tortillita de camarones, a type of omelette made with chickpeas, flour, onions and shrimp. Wash it down with a regional fino, a locally made dry sherry, served chilled.
Book now at the Parador de Cádiz
Looking to book a winter holiday in Spain? Contact Paradores today.