Enxebre, the unique Galician restaurant next to Santiago de Compostela's Cathedral
Pure, free, without a mixture. That is the meaning of Enxebre, the word that gives its name to one of the most emblematic restaurants of Plaza do Obradoiro in Parador de Santiago the Compostela. It is also one of the well-known places where to have an unforgettable gastronomical experience all over our Paradores.
This singular corner is also responsible of making Parador de Santiago de Compostela, also known as Parador Hostal Dos Reis, one of the most visited hotels all over Spain. Traditional cuisine together with a unique location is the perfect combination to make Enxebre the restaurant where everyone wants to stop by.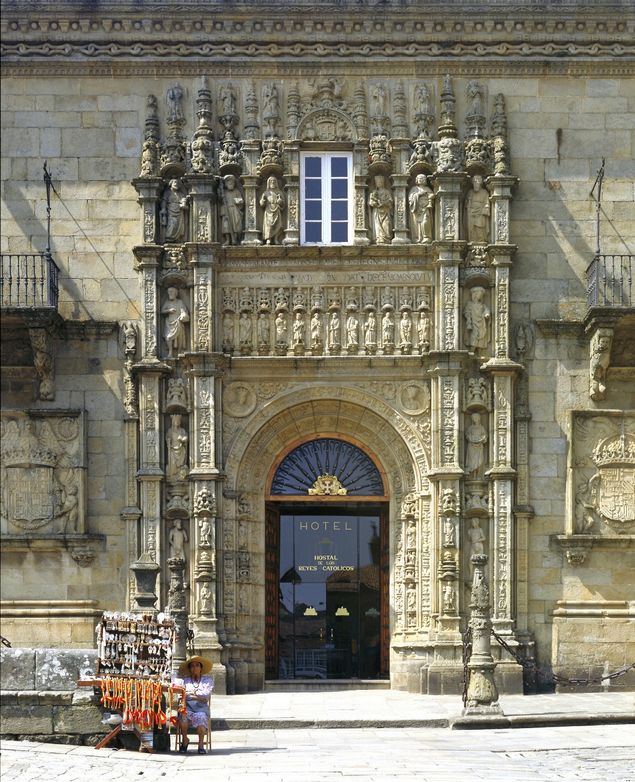 Enxebre is a must if you want to enjoy the best cuisine options in an idyllic spot of the capital of Galicia. It is located right under the impressive Santiago de Compostela Cathedral, where Parador Santiago de Compostela is and where everyone gets infected by the feeling of triumph and satisfaction from all the pilgrims arriving in this magical city.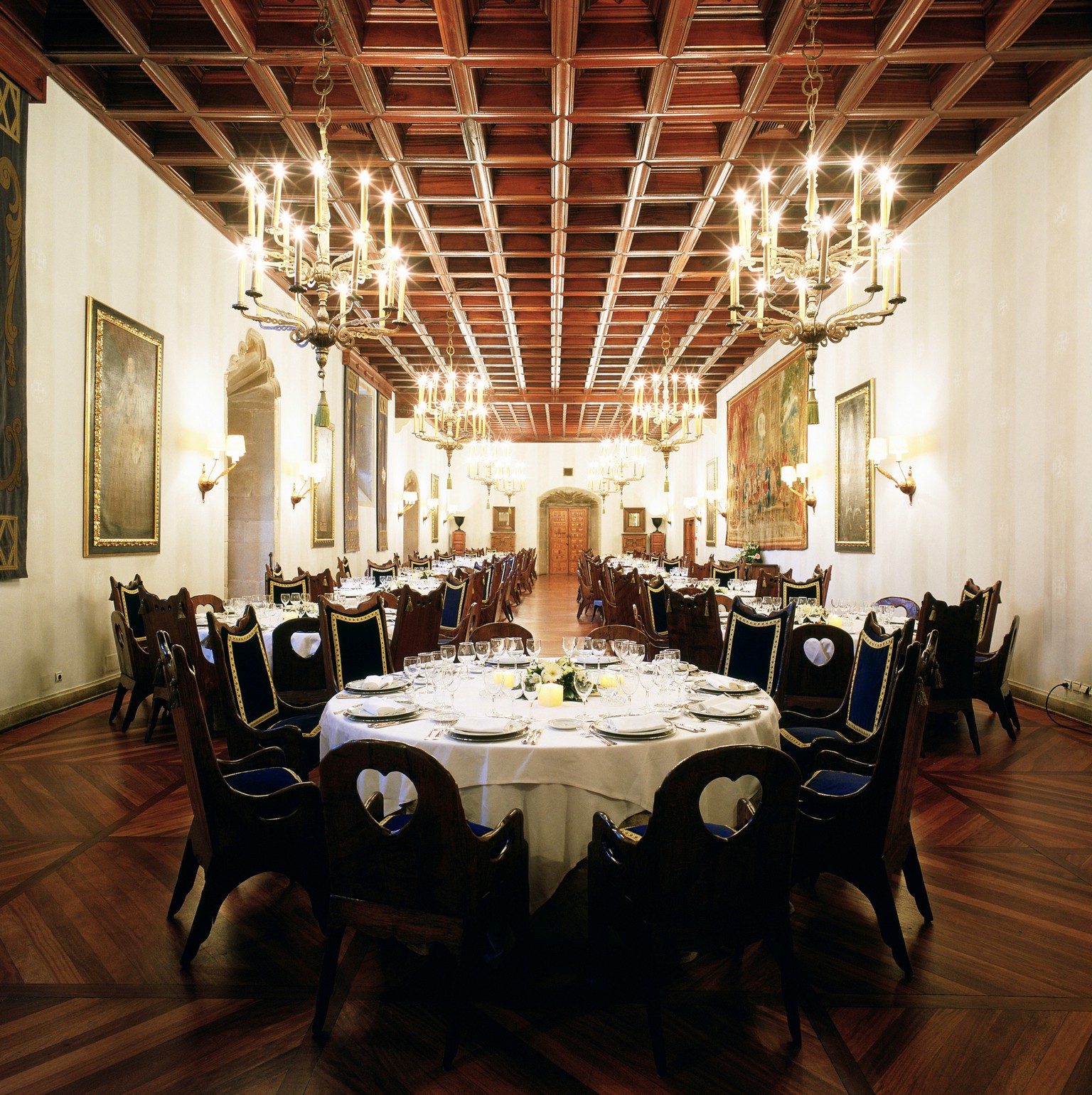 The luxurious Parador Santiago de Compostela wanted this restaurant to have its own personality. First of all, because of the cosy atmosphere. Enxebre is carefully decorated so as to keep a warm traditional old style inside their walls and furniture. Once comfort is achieved, it is time to focus on what Enxebre is really about: eating. Actually, it is not only about eating but about enjoying authentic Galician dishes out of the best traditional products.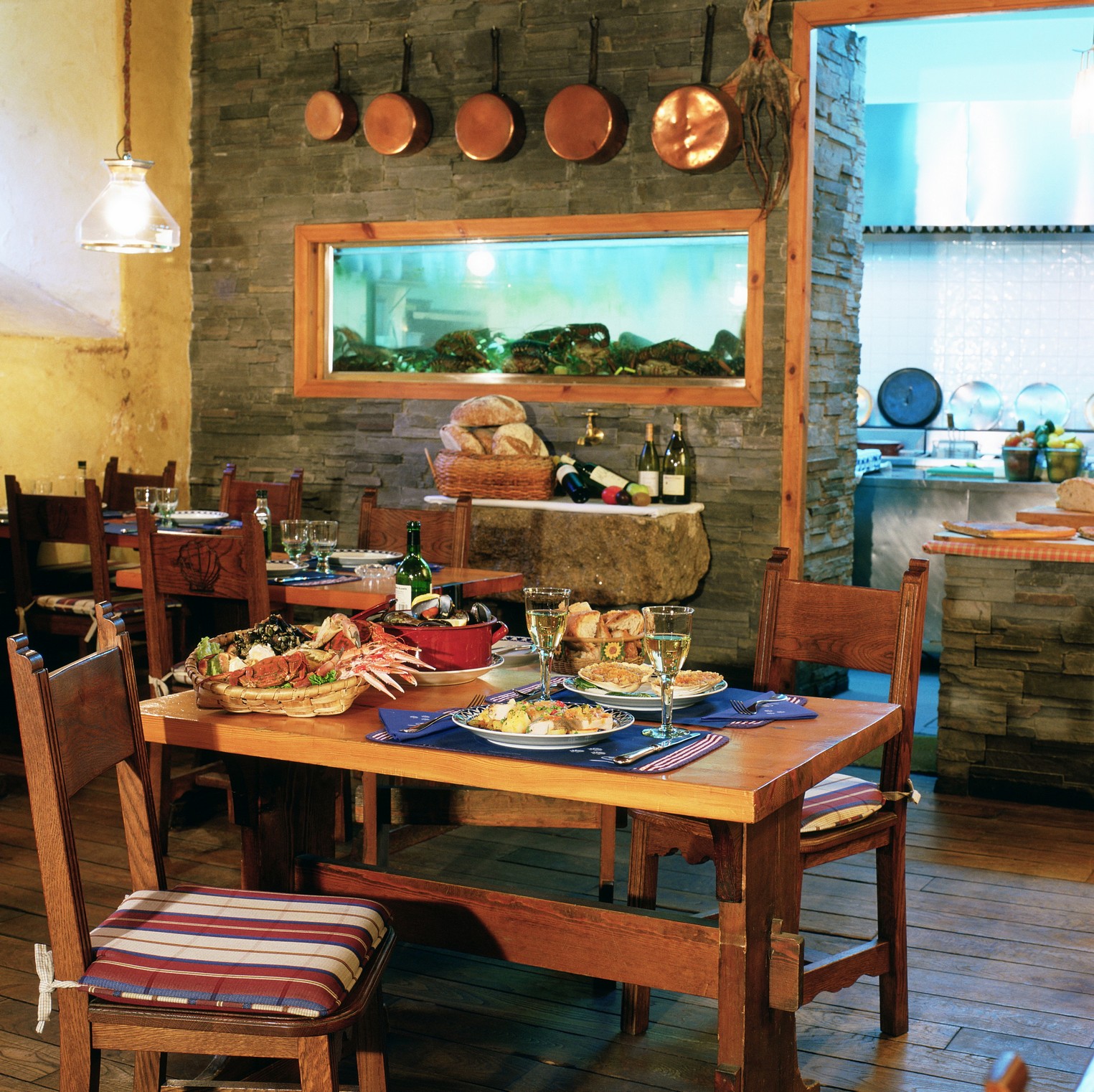 Enxebre is famous because of its empanada gallega (Galician salty pie), of course, as well as for its fish and tapas. Asking for croquetas de cacheira (béchamel croquettes) or pulpo a feira (traditional boiled octopus) would be a perfect choice. If you want to make it even better, you could continue with a nice caldeirada de pescados (fish stew) and then, to put the icing on the cake, finish the menu with the well-known filloas de aldea (traditional Galician pancakes). All of this, together with a typical Ribeiro wine or a refreshing Albariño.
The best part of Enxebre's experience is the fact of enjoying great dishes at a great price. Furthermore, in case you also want to spend a night in the city... do not forget that right in the same building there is the wonderful Parador de Santiago de Compostela. Who is in?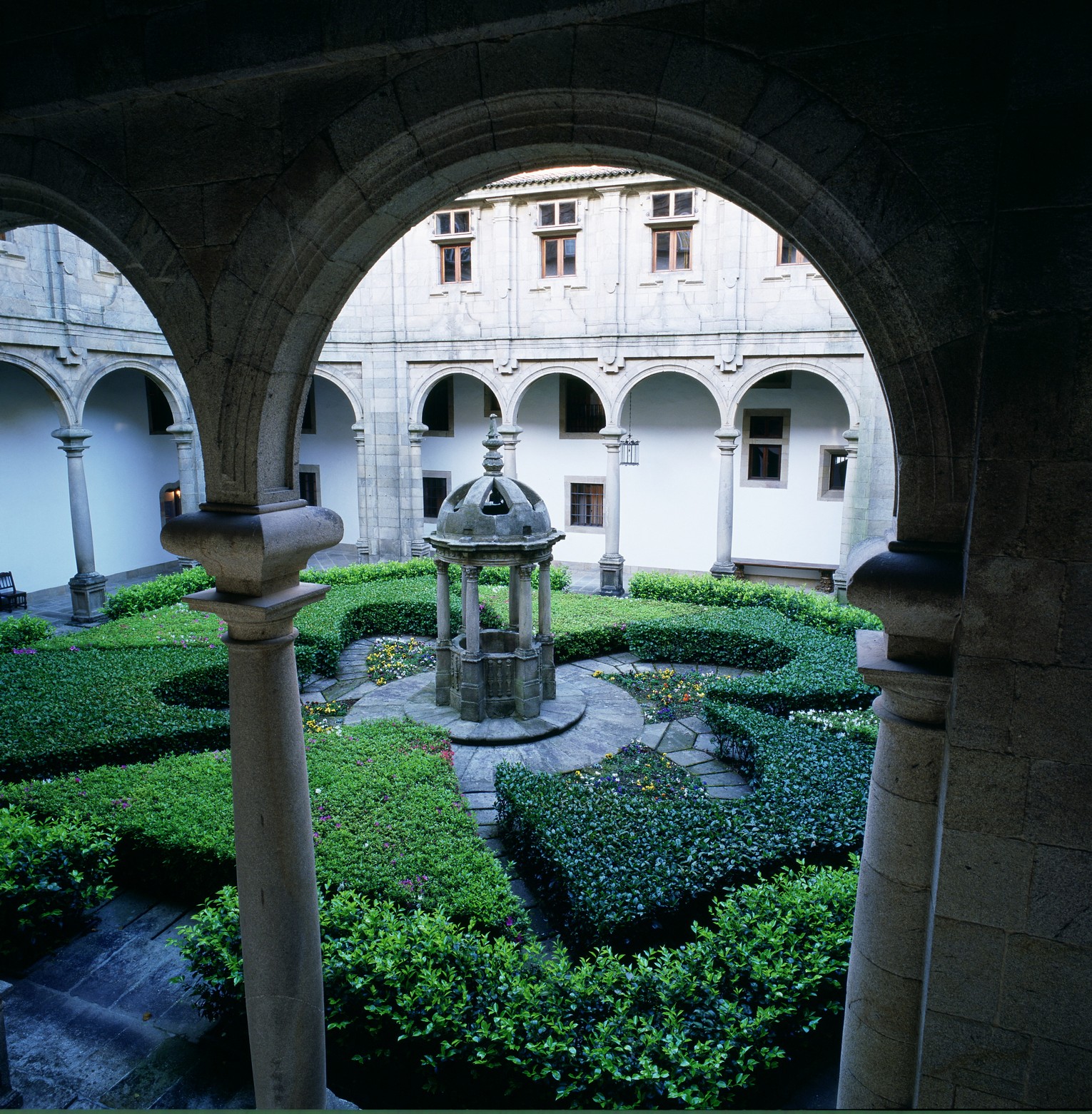 How to get to Parador de Santiago de Compostela / Enxebre:
Closest airport:
Santiago Airport (15 km)
Closest Train Station:
Santiago Train Station (1'2 km)
Closest Bus Station:
Santiago Bus Station (1'5 km)
By car:
A Coruña:
AP-9 (76 km)
A-6 (600 km)
Autovía del Cantábrico A-8