Discover Teide National Park
Located in Tenerife, Teide National Park is a stunning, UNESCO World Heritage Site that encompasses Mount Teide, Spain's highest mountain, and the out-of-this-world landscapes that surround the ground below the volcanic peak. Give your holiday in Spain a unique flare with a visit to this amazing location, covering 18,990 hectares and considered to be a national treasure.
Wander around the Martian-like landscape and discover the exotic Canary Island flora and fauna, which are sure to take your breath away. After a day spanning its many routes and peaks, head back for a perfect evening courtesy of Paradores' luxury and historic hotels, which feature a grand mountain lodge in the very heart of the park.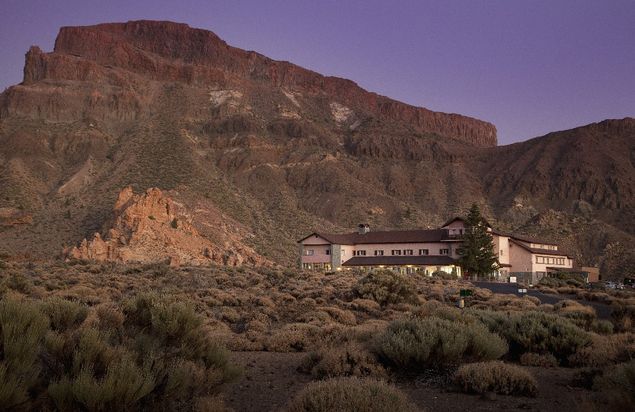 The Parador by Mount Teide
The wonders of Mount Teide
Considered to be a sacred space by the aboriginal Guanches, Tenerife's original inhabitants; Mount Teide and its surrounding National Park harbour a plethora of endemic flora and fauna. It was shaped by the lava flows which nurtured the area's characteristic nutrient and mineral rich soil. Thick pine forests are traversed by numerous hiking routes, while the higher altitudes feature unique cedar trees.
The park offers a variety of tours on which you can see some of the native species, including the Canary Island lizard and skink, as well as rabbits, feral cats and Algerian hedgehogs. For incredible views of the island and the Atlantic Ocean beyond, don't forget to take the Mount Teide cable car, which ferries you up to the volcano's peak.
Stargazing in the heart of the park
After a day exploring Mount Teide, head back to Parador Cañadas del Teide, your beautiful mountain lodge home at the volcano's base. Appreciate its incredible views of the Mount, the Chaorra caldera and the Montaña Blanca. Relax in the swimming pool before enjoying a scrumptious meal of delicious regional cuisine, including cocido canario (meat and chickpea stew), papas arrugadas con mojos (boiled potatoes with dipping sauces) and conejo al salmorejo (rabbit in garlic, pepper and paprika marinade).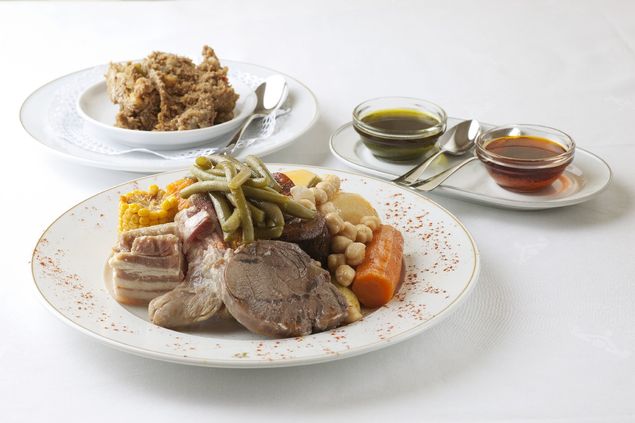 Cocido canario at Parador Las Cañadas del Teide
Spend the evening relaxing, curled up by the fireplace with a good book and glass of local wine, or perhaps on the terrace, where you'll have unparalleled access to the famous Canary Island night skies; make sure that you partake in the Parador's guided stargazing session, held every Friday night at 22.30.
Ready for your Canarian adventure? Contract Parador Cañadas del Teide today!