Discover Spanish Botanic Gardens with Paradores
Do you like plants, nature and discovering the world of Natural Science? If you do, then you should feel interested in Botanic Gardens! These places work in the investigation and conservation of plants. They also focus on spreading their studies so as to make people be concerned about the national importance of plants and nature. They have become places of important touristic interest in Spain. Come to Paradores luxury hotels and discover the wonderful world of Spanish Botanic Gardens!
Botanic Garden of Gijón
The Botanic Garden of Gijón has become an emblematic spot of the city. It has an area of historic gardens called El Jardín de La Isla and another one called the Monumento Natural de la Carbayeda de El Tragamón, a more than 400 years old natural forest. The whole botanic garden is an authentic natural space with different ecosystems: forests, aquatic plants from the Atlantic Ocean, fruity plants... Everything!
You can go either by yourself or with a guide. The botanic garden even has a special area for children if you choose to go with yours. The general entrance ticket costs 2.90€ and kids under 12 do not have to pay (*). It closes on Mondays.
Our Parador de Gijón is located just 5 kilometres away from the botanic garden, in an old mill where harmony and peace preside over a cosy and tranquil atmosphere. What do you feel about it?
Book now at the Parador de Gijón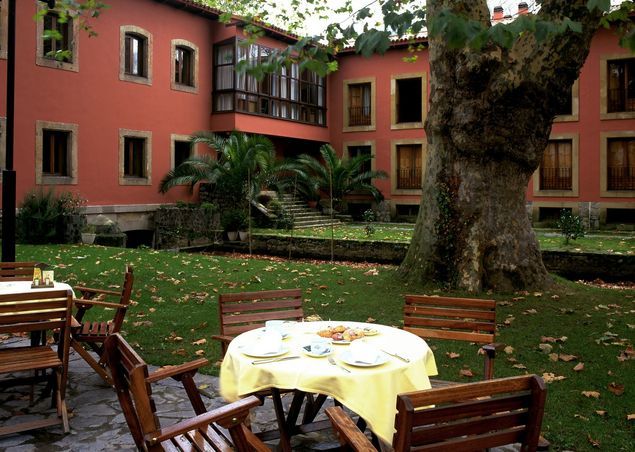 Parador de Gijón
Historic-Botanic Garden of Málaga
In the beautiful city of Málaga, we find the Historic-Botanic Garden of La Concepción. It is more than 150 years old and it is famous because of having a beautiful collection of plants with different origins around the world. In fact, it has more than 50.000 plants of more than 2.000 species. Subtropical plants, aquatic plants, tropical plants, historic plants... so many types!
The general entrance ticket costs 3€ and you can choose going on a guided visit if you wish. (*)
You can visit this wonderful garden while spending your holidays in Spain at the Parador de Málaga Gibralfaro, an authentic balcony of the city of Málaga, where amazing views can be enjoyed together with the best relaxing experience.
Book now at the Parador de Málaga Gibralfaro
Parador de Málaga Gibralfaro
San Fernando Botanic Garden
A total of 9 Hectares occupy the Botanic Garden of San Fernando, in Cádiz. This centre hardly works in the preservation of species as well as in spreading their knowledge as much as possible. It has a strong educational aim to awake botanic interest in people. The garden has a collection of plants from Cádiz together with some Canary and American species placed in beautiful gardens with an Arabic-Hispanic style.
Located 15 kilometres away from the Parador de Cádiz, it opens every day except from Mondays. This botanic garden will be another reason why you will fall in love with the historic city of Cádiz. Our Parador de Cádiz will also delight you with its luxurious rooms, its views to the beach and its inspiring location.
Book now at the Parador de Cádiz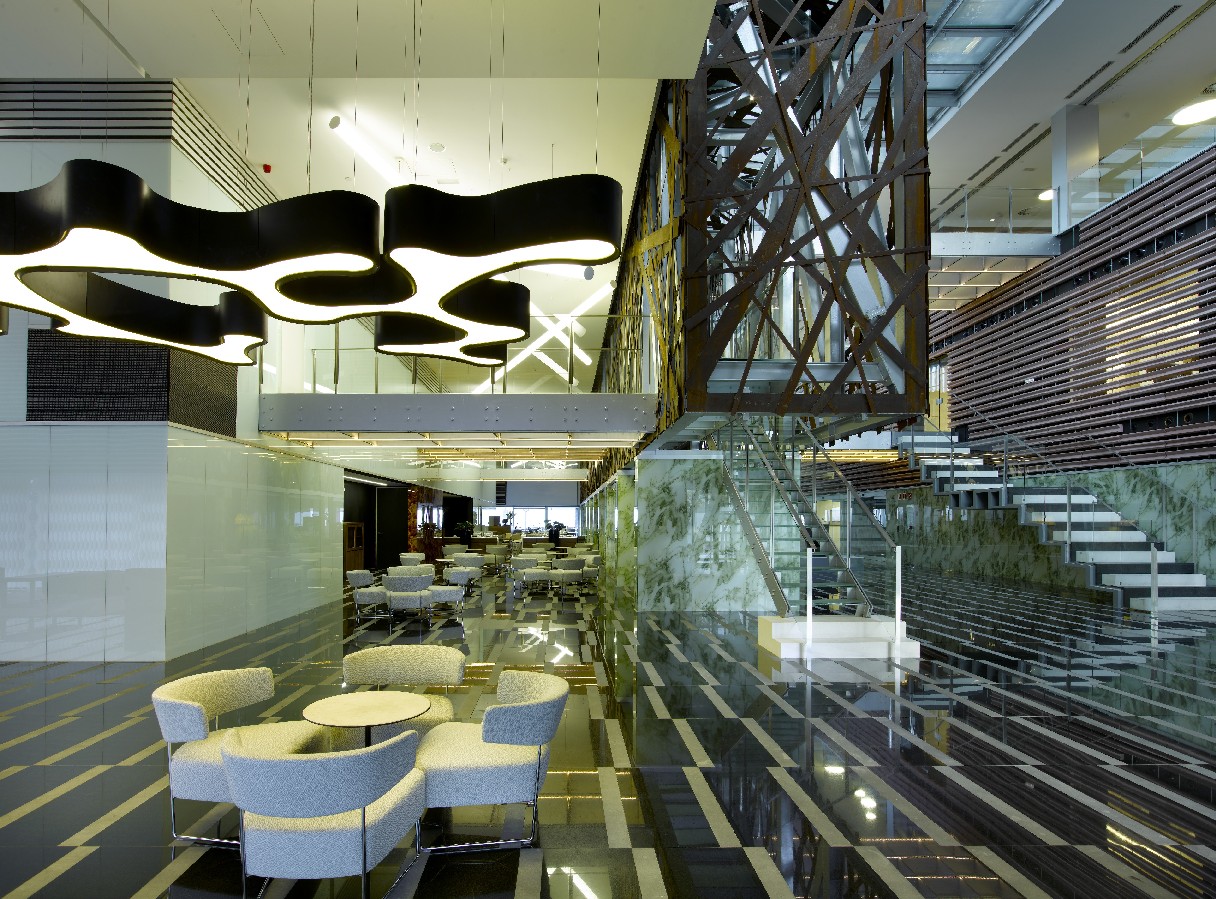 Parador de Cádiz
Royal Botanic Garden of Madrid
Of course the capital city of Spain has a Botanic Garden to talk about. It is the Royal Botanic Garden and it is located in front of the Prado Museum. It is a place to enjoy and learn. It hosts plants from America, the Pacific and Europe. Medicinal plants, trees, and greenhouses are all over this relaxing and interesting place where to spend a peaceful time in the centre of Madrid.
You can get there from our Parador de Alcalá de Henares, a wonderful building from the XVII century located in the beautiful and World Heritage City of Alcalá de Henares. Staying there will make you enjoy the calm of the place but you will be so close to enjoy the cultural activities that the centre of Madrid offers too.
Book now at the Parador de Alcalá de Henares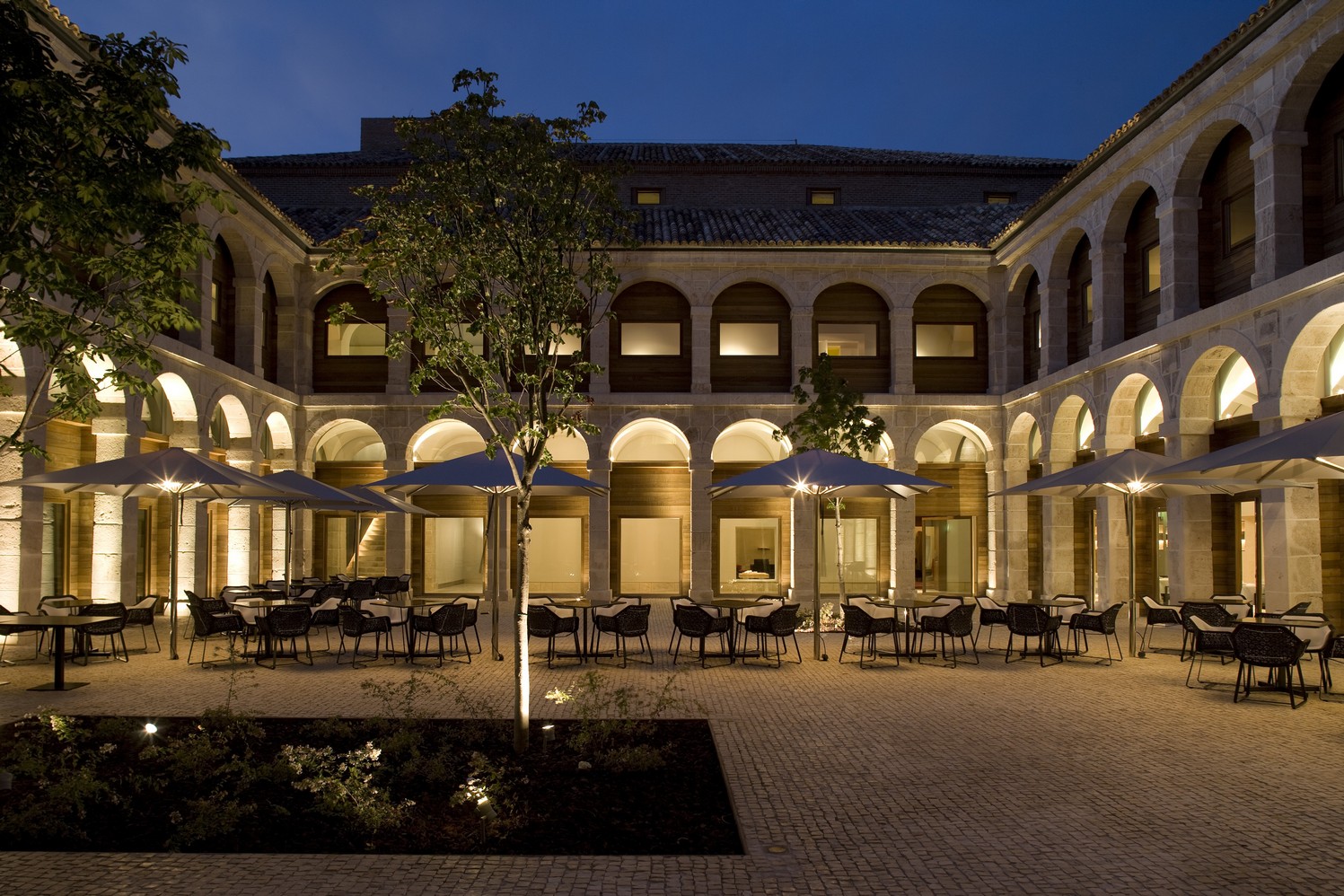 Parador de Alcalá de Henares
Botanic Garden of the University of Valencia
The University of Valencia hosts one of the most interesting Botanic Gardens of Spain. It works as a botanic institution to both investigate and popularize the study and teaching of plants. They work hard in keeping vegetation alive as well as in giving them a medical use. The Botanic Garden is, in fact, located in the Faculty of Medicine of the University of Valencia. All kind of Mediterranean plants can be found here and they also promote some cultural activities.
The Parador de El Saler in Valencia is located around 20 kilometres away from the Botanic Garden. It is the perfect choice for your Mediterranean getaway in Valencia as it is located right next to the beach, with some of the nicest golf courses and the best accommodations. Don't you feel the call of the Mediterranean region?
Book now at the Parador de El Saler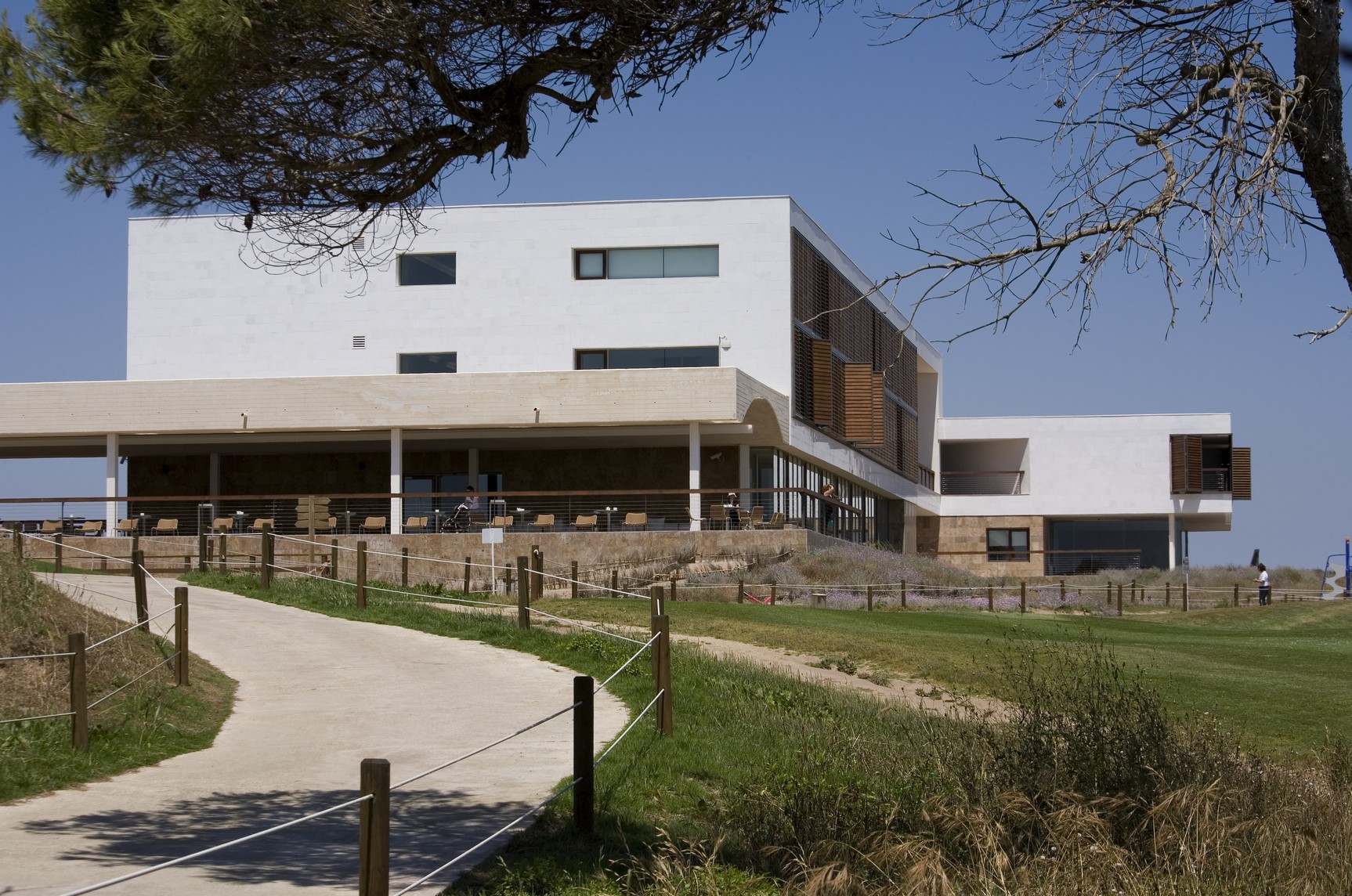 Parador de El Saler
Viera y Clavijo Botanic Garden
The Canary Islands also have a Botanic Garden for you to discover. In this case, it is located in the island of Las Palmas de Gran Canaria and it is the Viera y Clavijo Botanic Garden. It is a place for the endemic flowers and plants of the Canary Islands. It was opened in the year 1952 and since then it has been growing as a botanic garden and as an investigation centre of Natural Sciences with a library, a lab and so many gardens to explore. It has free entrance for everyone and e
Make it from the Parador de Cruz de Tejeda to Viera and Clavijo Botanic Garden that stays 24 kilometres apart from the Parador. Our hotel awaits you there in such a beautiful location where nature, green areas and awesome views of the island will delight you. Stay in this typical Canary construction, the best choice to deeply explore the beauty of the island!
Book now at the Parador de Cruz de Tejeda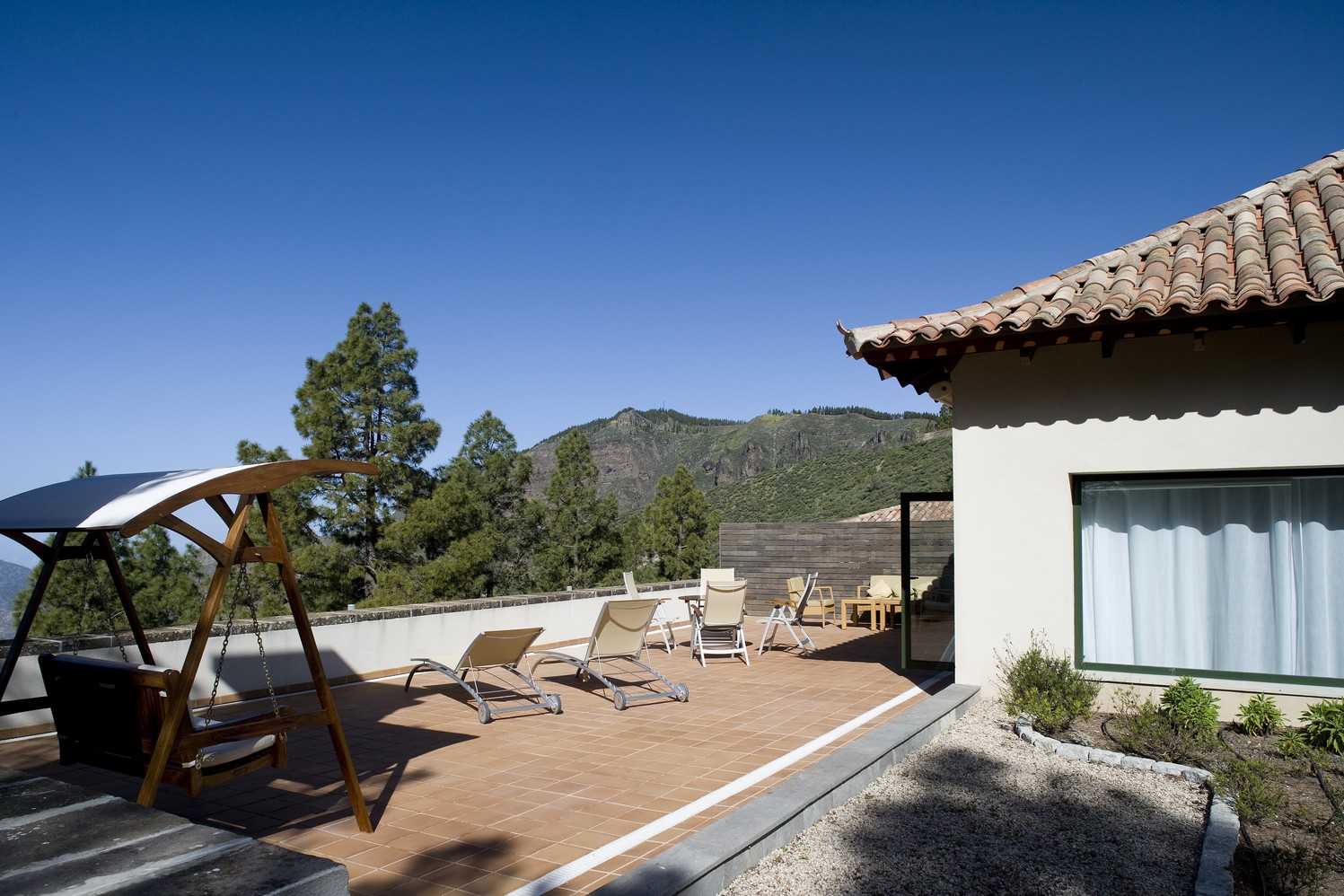 Parador de Cruz de Tejeda
Explore nature and the amazing world of flora and botanic gardens during your holidays in Spain with Paradores!