Discover Spain's Cíes Islands with Luxury Hotel Parador Baiona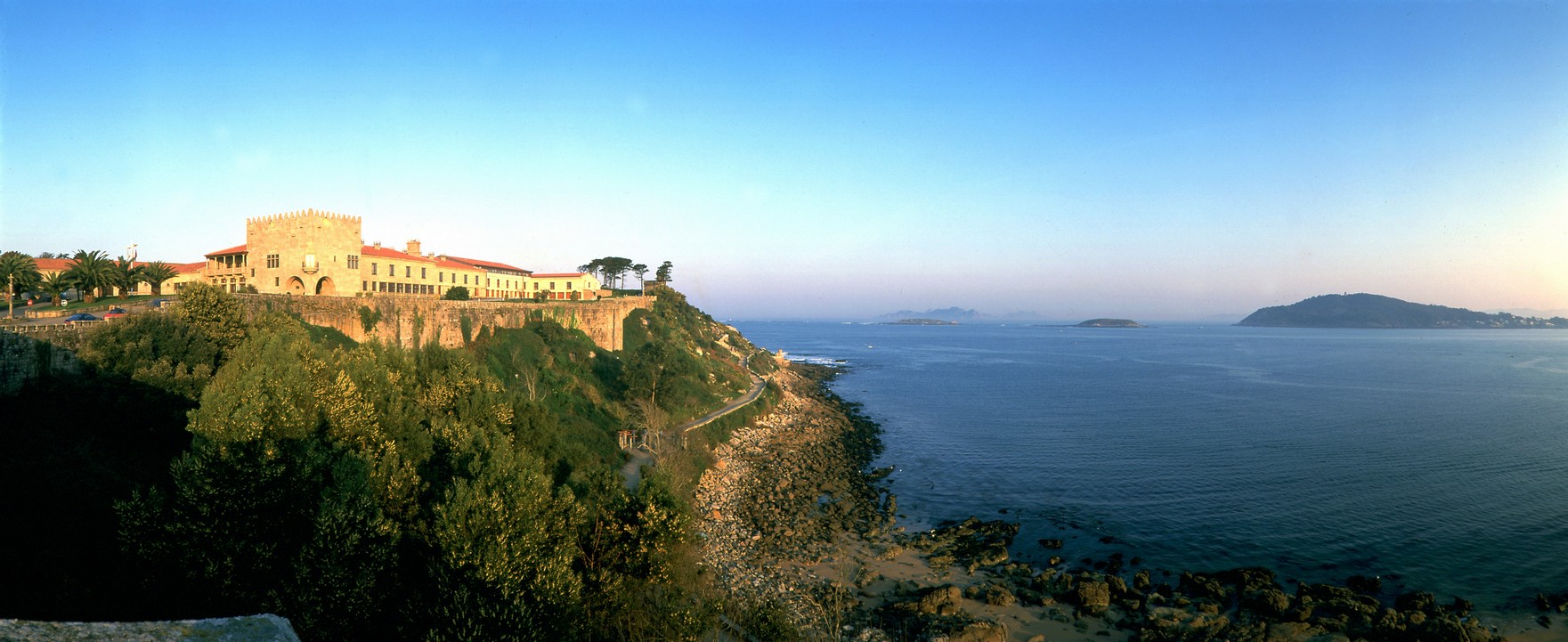 Located off the coast of Pontevedra, the Cíes Islands are considered to be some of the world's most beautiful islands, with Rodas beach recently ranked as "the best beach in the world" by the Guardian newspaper. Pay this natural wonderland a visit from the comfort of luxury hotel Parador Baiona, an ancient fortress on the Galician coast with unbelievable views of the Atlantic.
A virgin paradise
Composed of three uninhabited islands - Monteagudo, Do Faro and San Martiño - this archipelago has been a nature reserve since 1980. The main island of Monteagudo -"the Sharp Mount" - is a long expanse that hosts the Alto das Cíes, a 197-metre peak that offers incredible views of the islands and the Galician coast. Monteagudo is connected to the middle Isla do Faro - "Lighthouse Island" - by a narrow stretch of sand that makes up the famous Rodas beach. To the south, San Martiño - "Saint Martin" - is a beautiful green jewel that thrusts out from the waves, made up of the peaks of an underwater granite mountain range.
Dotted by vertical cliffs and numerous caves as well as thick forest and dunes, the Cíes Islands have long been popular with tourists, with boats linking Monteagudo with Vigo, Baiona and Cangas. Their status as a nature reserve has managed to preserve their virgin splendour, with underwater fishing prohibited and strict norms protecting the unique ecosystem. This protection has allowed for the establishment of the world's largest seagull colony, which shares the land with numerous birds of prey, pelicans, woodpeckers, and migrating birds from throughout Europe during the winter.
Coastal comfort
Just across the water from the Cíes Islands is Parador Baiona overlooking the Galician coast. Dating back at least 1,000 years, this is one of the most historic Paradores. After its conquest by the Spanish, and under the rule of the Emperor Alfonso VII (1105-1157) the building successfully repelled an attempted Portuguese invasion before it was incorporated into a Cistercian monastery that regularly defended itself against marauding Turkish and Algerian pirates. Over the centuries, Baiona would develop into a major trading post; as a result, this was the first place to receive the news of Christopher Columbus's expedition to the New World in 1492.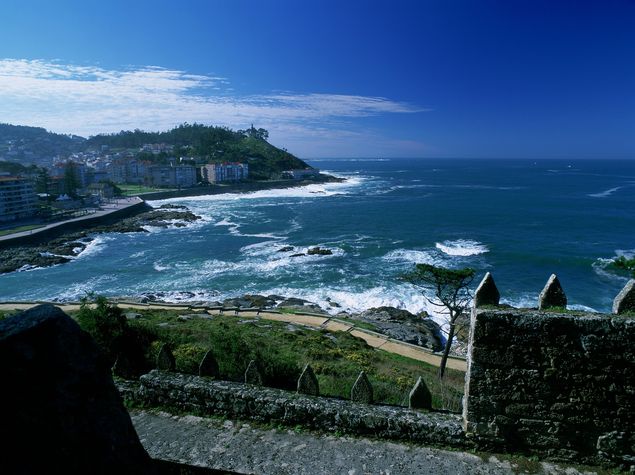 The Parador's exceptional restaurant offers a wide range of fresh local seafood, including sea scallops, lobsters, crabs boiled and served with classic regional sauces. Lamprey eels served fried, in sauce, bordelaise style, or in pies are also a traditional favourite. Oysters, crayfish, shrimp, Galician octopus, as well as Atlantic fish like salmon, monkfish, turbot and skate are also available. Devour them with a chilled Ribeiro or Albariño wine, and end the evening with a sweet filloa crêpe or roscón bun.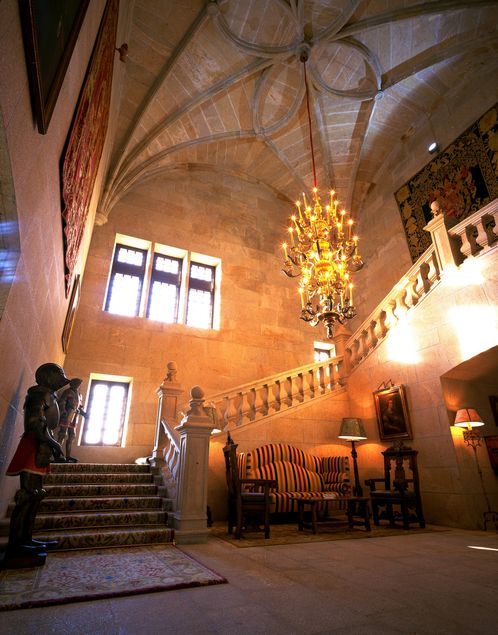 Interested in booking a seaside Spanish holiday at Parador Baiona? Contact Paradores today.