Discover Picturesque Guadalupe and its Magnificent Monastery
The Spanish legend says that when the Virgin Mary appeared to a shepherd in the village of Guadalupe, Spain, in the late 13th century, a gorgeous Spanish monastery was built on the site where the vision occurred, and it became one of the most important pilgrimage destinations in the Christian world. In fact, Christopher Columbus made his first pilgrimage here after returning from the New World in 1492 to give thanks for his discovery of America.
Parador Guadalupe, originally a 16th-century palace, is just opposite the monastery, which is now a UNESCO World Heritage Site. Many travellers spending their holidays in Spain opt to stay in this beautiful building.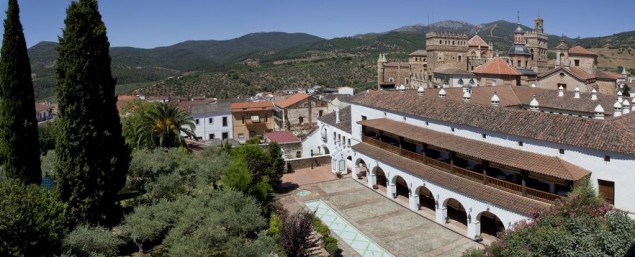 Parador Guadalupe
The Village and Royal Monastery of Santa María de Guadalupe
This masterpiece of mudejar and gothic architecture is the main attraction in Guadalupe and is well worth a lengthy visit. The complex's main structure is the main church built by King Alfonso XI and his successors in the 14th and 15th centuries. It is surrounded by impressive side chapels, a Baroque sacristy, museums and various beautiful cloisters, showing how the architecture of the place has evolved over many centuries. Along with other treasures, paintings by Spanish masters such as Zurbarán, El Greco and Goya can be seen inside different parts of the complex.
With two medieval quarters containing gothic buildings and traditional homes in cobbled streets, the centre of Guadalupe is a picturesque little place. The most notable pieces of gothic architecture are the town hall and the animated Plaza Mayor. It's also worth taking a stroll around the narrow streets and alleyways in both the lower and upper quarters. Here, 14th century houses with wooden porticos and balconies adorned with pretty flowers still stand. And, being a centre for religion, art and handicrafts, Guadalupe is a good place to buy a piece of authentic local handicraft as a souvenir.
Parador Guadalupe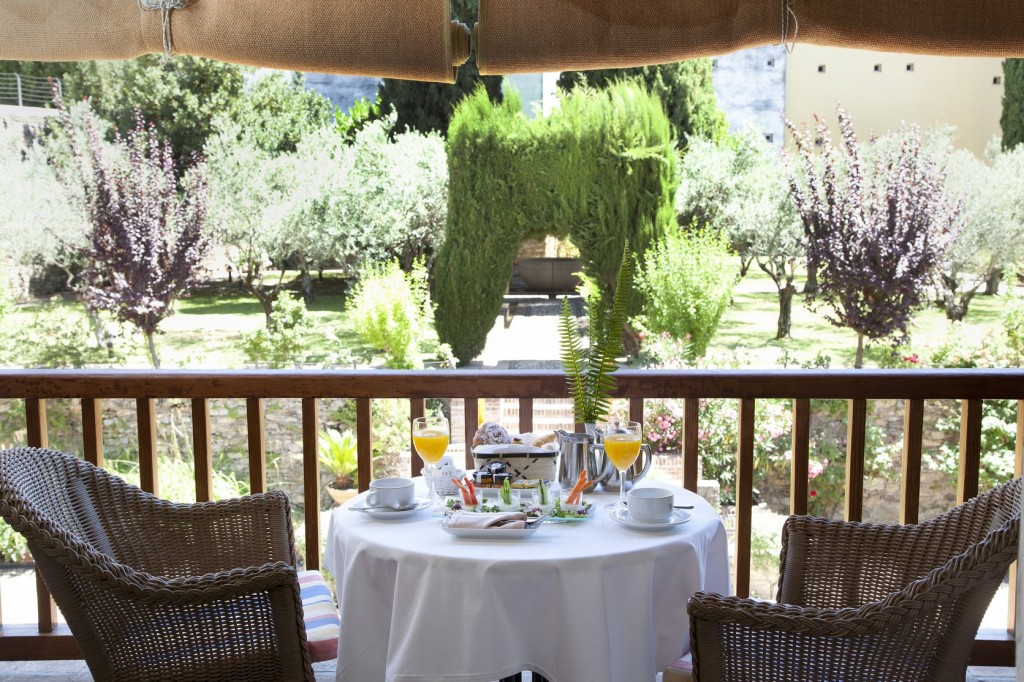 Breakfast at Parador de Guadalupe
This luxury hotel was originally the palace of the Marquis de la Romana, a splendid 16th-century architectural work. It is connected to the former San Juan Bautista Hospital, a 15th-century structure which today serves as the parador's courtyards. The entire complex was once an important place of learning for medicine, surgery and grammar. The parador's garden is filled with native plants, flowers, trees and fountains, and the mudejar style courtyard is populated with lovely lemon and orange trees. There is a secluded swimming pool, and the interior rooms are large and include a cosy fireplace room.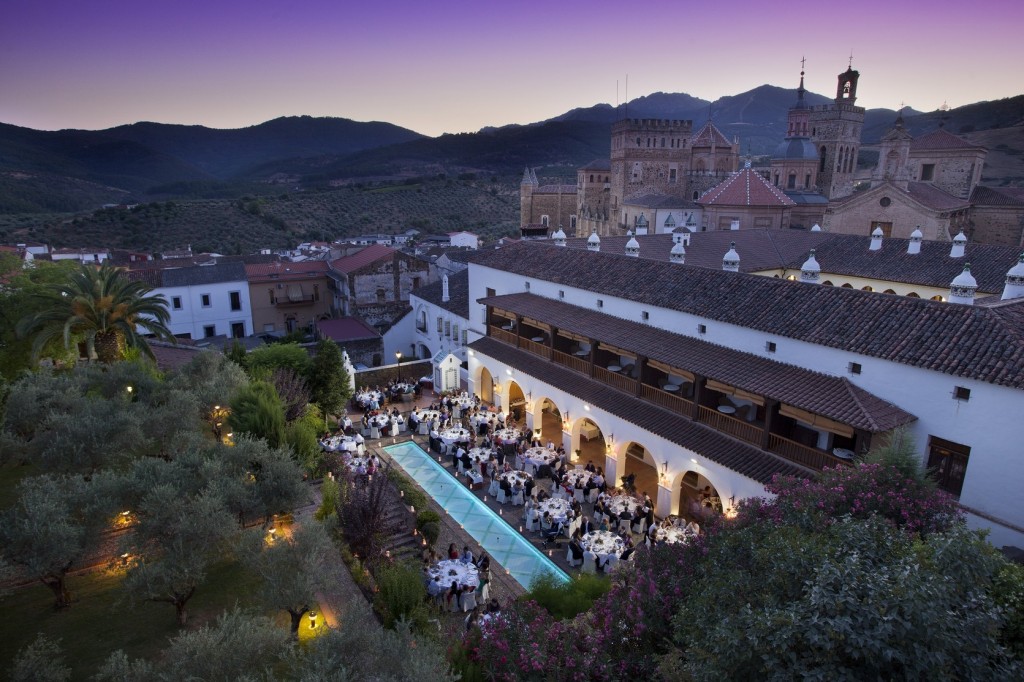 Destination Wedding at Parador Guadalupe
Guadalupe is situated on the foothill of the Sierra de Altamira, in a mountainous region called Las Villuercas. The region boasts dazzling mountain scenery and is dotted with charming villages such as Bohonal de Ibor, Cañamero, Logrosán and Berzocana. A day trip around Las Villuercas and these villages is well worth it.