Discover Cuenca and Córdoba by Train
Over the past twenty years, Spain has invested heavily in the construction of high-speed rail lines across the country. Today the AVE system is Europe's longest high-speed railway, connecting many of the country's most important cities and greatly reducing travel times during your holiday in Spain.
Take advantage of the AVE with trips to the impressive Castilian city of Cuenca or down to romantic Córdoba, both of which are a short train ride from Madrid. With the journey taken care of, let Paradores' luxury and historic hotels take care of the rest, providing the ideal home away from home from which to get to know these amazing cities.
Captivating Cuenca
A mere 51 minutes away from Madrid by AVE, Cuenca is built around the depth-defying gorges formed by the Júcar and Huécar rivers. It is home to the famous Casas Colgadas ("Hanging Houses"), a complex of buildings dating back to the 15th century built precariously over the Huécar River's ravine. Located directly across the great expanse, and within a peaceful former monastery, Parador Cuenca offers awe-inspiring views of the city.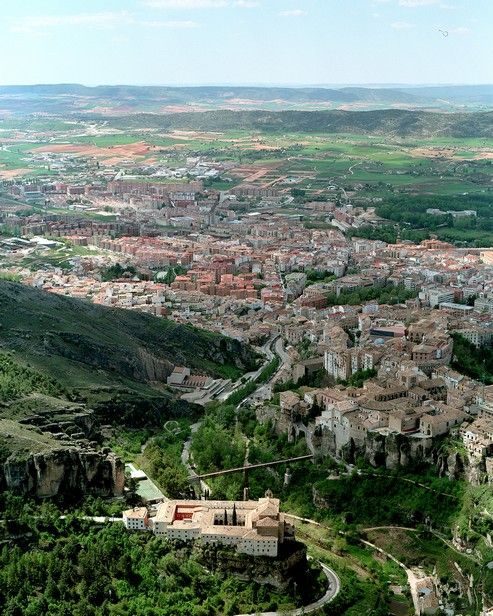 Aerial view of Parador Cuenca and the city
A stroll through Cuenca is a walk through dramatic, narrow streets that flow like the Júcar and Huécar rivers themselves, following the Old Quarter's countless curves. Later, retreat to the Parador for coffee in its café within the former chapel or for a dinner of classic regional delicacies like truffled eggs, zarajos (grilled lamb intestines), and tocinillo de cielo (caramel custard) at the dining room formerly used by the monks.
Córdoba, city of Caliphs
Less than a two-hour AVE ride from Madrid, Córdoba is the legendary city of Caliphs, once one of Arab Spain's most important capitals. Today it is a World Heritage City that is home to wonders like the famous Mosque, one of the Western World's most impressive Islamic monuments, as well as a remarkably well-conserved ancient synagogue.
Located amongst the ruins of an ancient summer palace, Parador Córdoba provides great access to the city's emblematic courtyards and whitewashed streets, as well as to the Sierra Morena mountain range beyond. Drop in for some delicious salmorejo (chilled tomato soup) and carnete (mashed fried bread and tomatoes) in order to build up strength for a night of flamenco dancing in the city's countless taverns.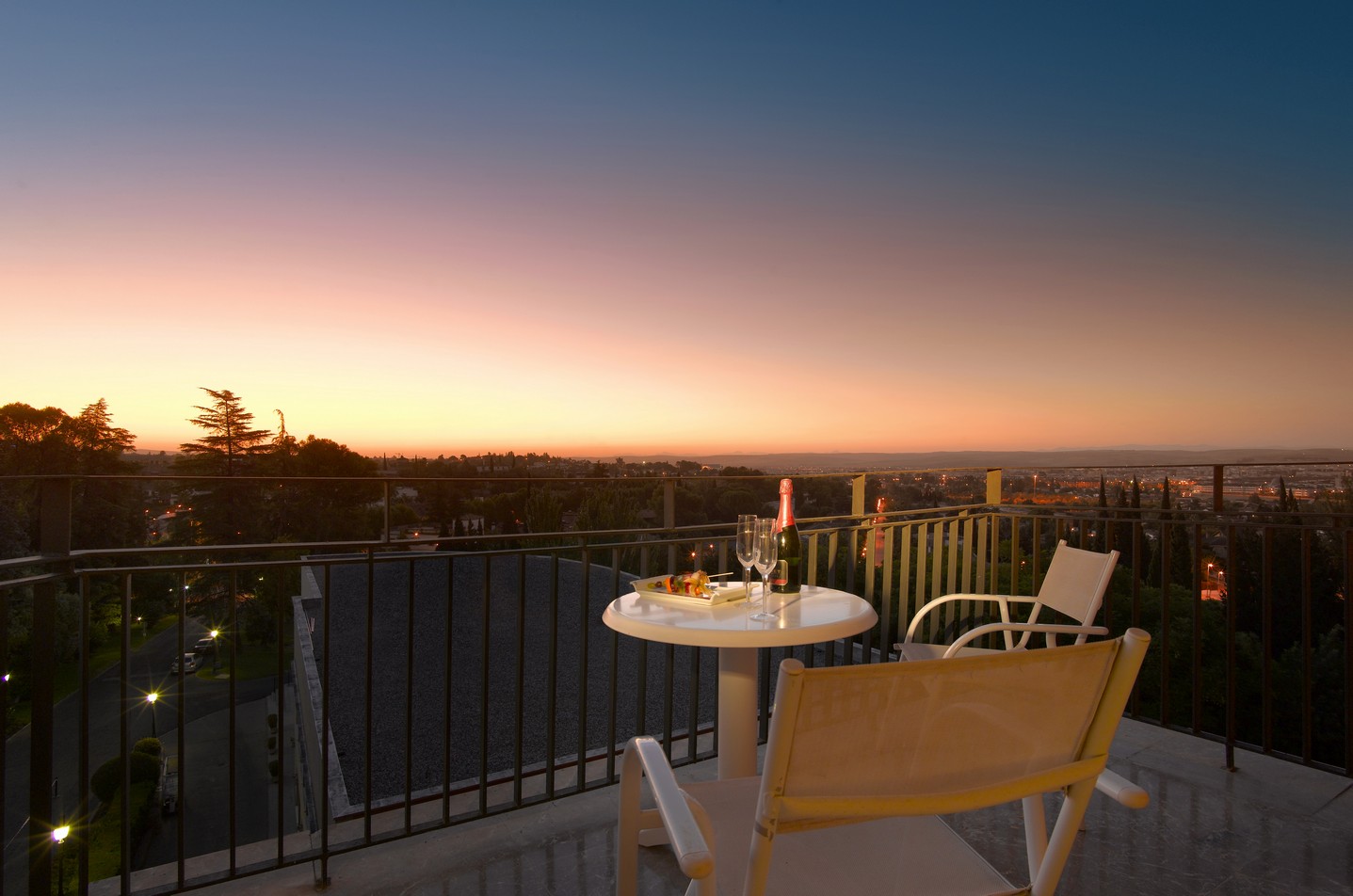 A terrace at Parador Cordoba
A Castilian sojourn or the thrill of a trip to Córdoba? With Paradores hotels there's no need to settle for only one of these brilliant escapes. Contact Paradores Cuenca and Córdoba today!