Consider a September Holiday at Paradores
As the autumn sets in and the days grow cooler, many people yearn to escape from the chilly weather. If you want a break from your city this autumn, remember that taking a September holiday in Spain may be what the doctor ordered! There are several regions in Spain worth visiting at this pleasantly warm time of the year.
If you have the urge to get away from the rain and take a swim in the ocean, the Canary Islands are a tropical paradise. A lovely stay at Parador de Las Cañadas del Teide on the island of Tenerife may be just what you need. The weather along the Costa del Sol is also fantastic well into autumn, so you may want to consider a getaway to the luxurious Parador de Mojácar. If you would like to see foliage in central Spain, a weekend getaway at the Parador de Sigüenza is the perfect choice.
Parador Las Cañadas del Teide
This is a great time of year to visit the Canary Islands. The island of Tenerife is still warm and sunny, so you can swim in the ocean well into the late afternoon. One of Tenerife's most popular sites is the Teide volcano, which is located inside UNESCO World Heritage Site, Teide National Park. Spectacular Parador de Las Cañadas del Teide is nestled at the foot of this volcano, and offers guests amazing views of Teide peak, the White Mountain, and the Chaorra crater.
Book now at Parador de Las Cañadas del Teide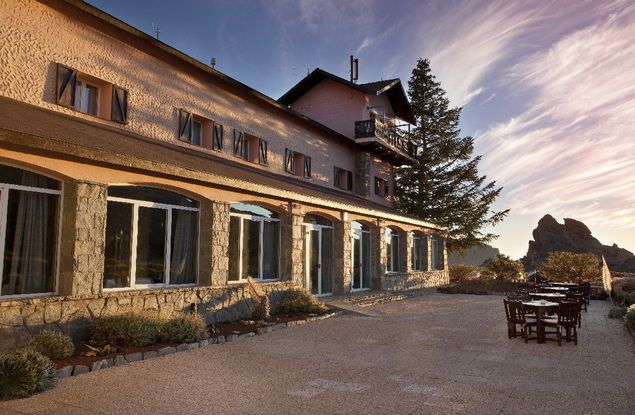 Parador Las Cañadas del Teide
Parador Mojácar
If you have a yen for sunny, pleasant weather, a getaway in the beautiful town of Mojácar may be just what you need. Perched on top of a mountain in the Sierra Cabrera with nothing but white buildings, the town easily earns its reputation as the prettiest town in Spain.
Parador de Mojácar lies right along 17 kilometres of coastline, so you are always just a stone's throw from the beach. Besides its beautiful white sand beaches, the hotel also boasts a fantastic outdoor pool, which is surrounded by palm trees and offers a breathtaking view of the Mediterranean Sea.
Book now at Parador de Mojácar
Parador Mojácar
Parador Sigüenza
Parador de Siguenza is located in central Spain, which is the perfect area to enjoy seeing seasonal autumn foliage. You can see the influence of the Moors, who helped strengthen the building in 712, in many of its architectural and decorative details. But it was also clearly once a mediaeval castle, as you will see from its cobblestone courtyard, as well as from the decorative suits of armour, chandeliers and tapestries.
Book now at Parador de Sigüenza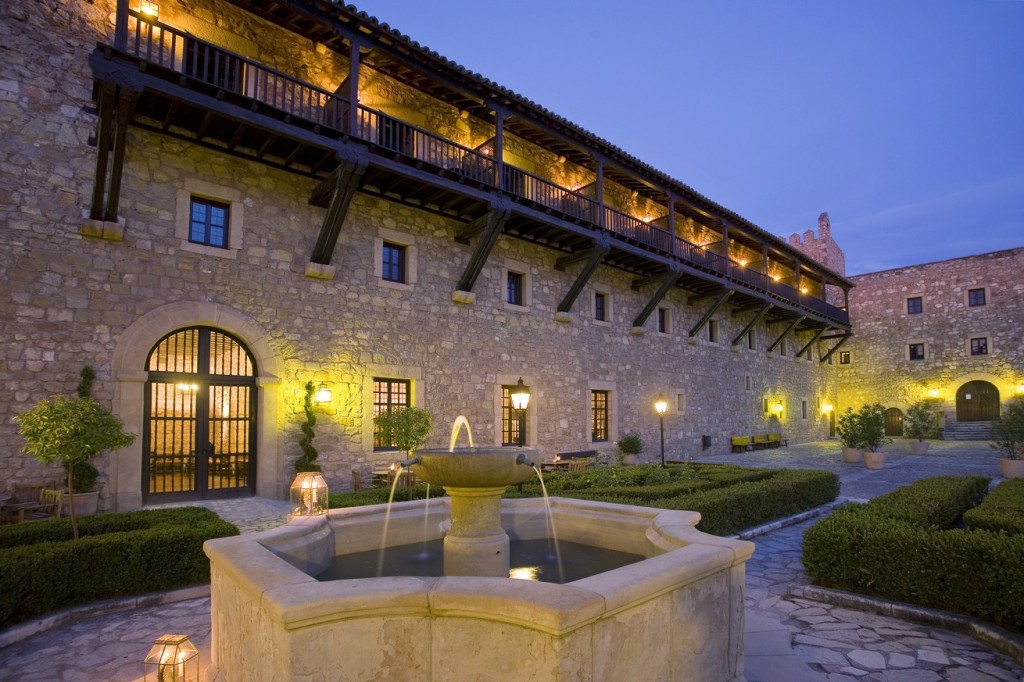 Parador Sigüenza
In which Spanish parador would you like to holiday this September?