The Colours of Spanish Autumn with Paradores
The changing colours of autumn can be a spectacular sight in many parts of Spain. As green gives way to shades of red, orange and yellow, the once verdant Spanish landscape becomes awash with fiery beauty.
For fans of the autumn season, there are many forests throughout the Iberian Peninsula not far from Parador luxury hotels where you can watch the leaves turn, including Soto de Sajambre, Castañar de El Tiemblo and Hayedo de Montejo.
Soto de Sajambre
Soto de Sajambre, a lovely village nestled in the mountains of Castile and León, boasts one of Spain's most splendid forests. It is part of the Peaks of Europe mountain range in northern Spain.
Hikers, bird watchers and nature lovers who come to the area in the autumn to enjoy the foliage can stay at Parador Cangas de Onís. Overlooking the River Sella, this charming hotel was once a monastery. Built in the 12th century, it was declared a national monument in 1907.
Book now at Parador de Cangas de Onís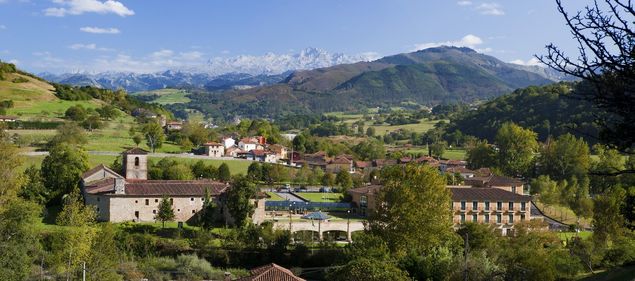 Parador Cangas de Onís
Castañar de El Tiemblo
Walking through these woods will take your breath away. The Castañar de El Tiemblo is an enormous chestnut tree forest, and when its leaves turn colours at this time of year, it is a sight to behold. The Castañar de El Tiemblo forest is part of the Valle de Iruelas Nature Reserve, which has been declared a Special Protection Area for the conservation of wild birds. Bird watchers will be excited to see a large number of black vultures here.
Whilst you are in the area enjoying the autumn foliage, consider staying at Parador Ávila. The fairy-tale setting of this magnificent hotel, located within the medieval walled city of Ávila inside a 16th century palace called Piedras Albas, or white stones, is the perfect location for a romantic getaway.
Parador Ávila
Hayedo de Montejo
The Hayedo de Montejo is an enormous beech tree forest located north of Spain's capital city of Madrid. Declared a Natural Place of National Interest in 1974, the forest also contains oak trees, hazel trees, birch trees, holly trees and cherry trees, among others. Some of these towering trees are so beloved that they have been given names, such as Primera (First), Trono (Throne) and Ancla (Anchor).
Visitors to the area who are looking for a peaceful getaway might want to rest their heads at Parador Chinchón, which lies in the picturesque village of Chinchón. The hotel is situated inside a former Augustinian convent that was founded by the lords of Chinchón in the 17th century.
Book now at Parador de Chinchón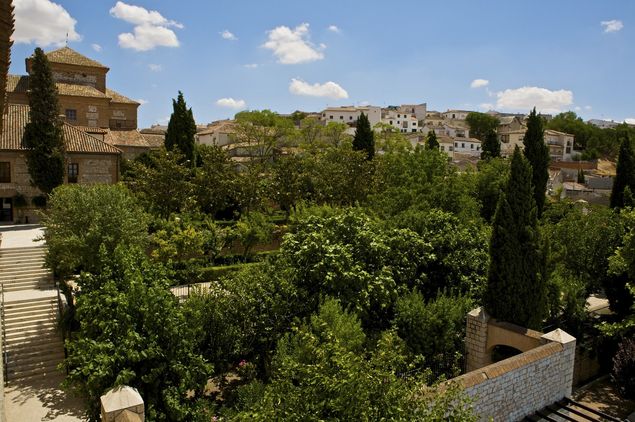 Parador Chinchón
Which Spanish forest would you like to visit this autumn?