A Christmas Time Taste of Spain
From Toledo's iconic mazapán to Alicante's world-famous turrón, Galicia's marisco and Catalan cava for New Year's Eve, Spain seems to take the finest culinary samplings from each region and enjoy them with special gusto during Christmas time.
If you're planning a year's end holiday in Spain, you're in luck: you can get an authentic taste of Spain's culinary end-of-the-year traditions at Paradores' luxury and historic hotels, which feature both national staples and regional classics at their world-class restaurants.
A world of sweets
Christmas time brings out the best in Spanish sweets, with special treats that are prepared during this time of the year.
The most famous, of course, is turrón, a confection typically made of honey, sugar, egg white and almonds, which originates from the Alicante area -near seaside Parador Javea- but is traditionally devoured by Spaniards of all regions each Christmas. Mazapán (marzipan) is a similar confection, often sculpted into animal or human figures; Toledo is famous for its locally-made mazapán, which you can sample year-round at its Parador.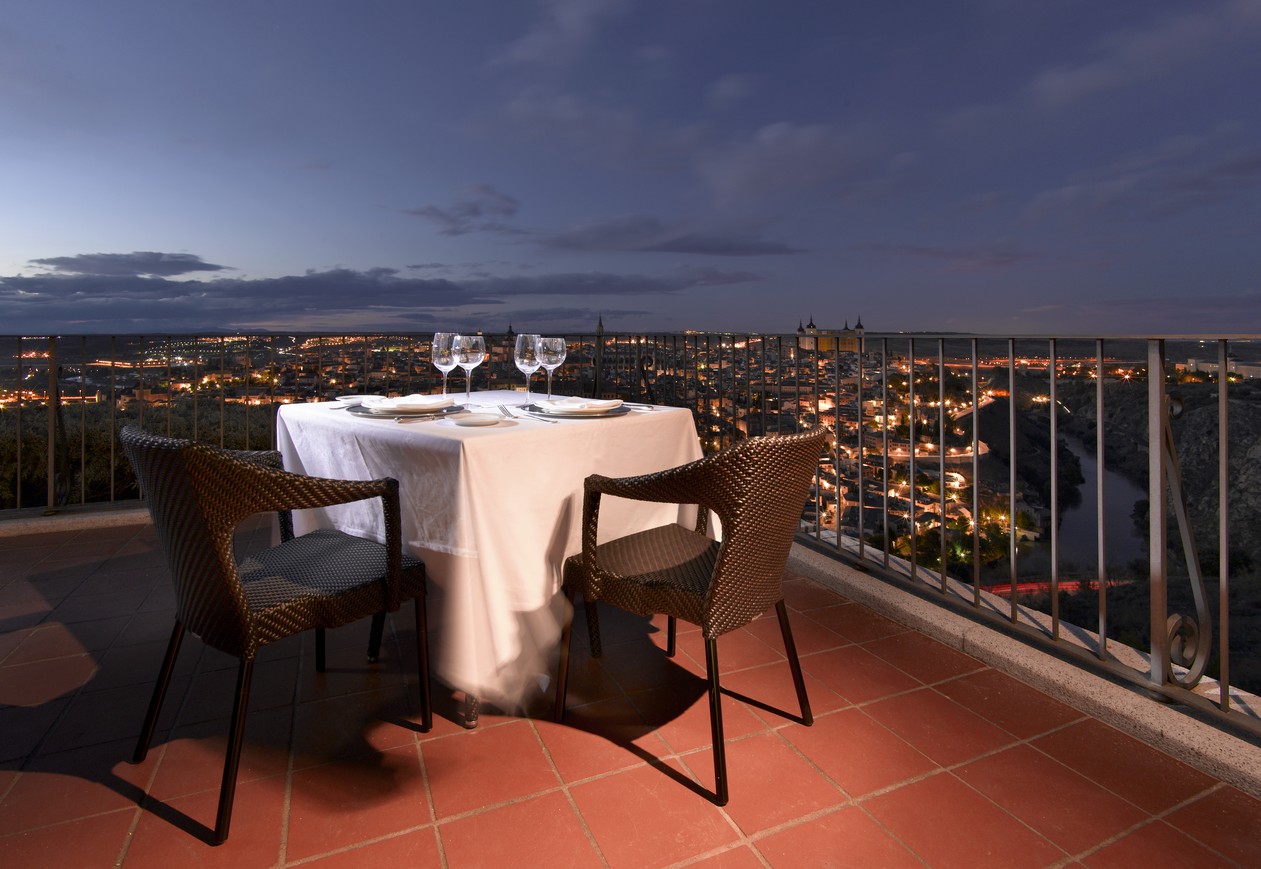 Sample marzipan year-round at Parador Toledo
Further south, in Andalucía, polvorón (a spin on shortbread and made of flour, sugar, milk and nuts) tends to be more popular. These powdery sweets are believed to have been introduced to Spain by the Moors, so it's no surprise that you'll find excellent polvorones around Parador Carmona, a former Moorish fortress near Seville.
Once Christmas has concluded and it's time for Three Kings' Day, which all of Spain celebrates with roscón de reyes (Three King's cake), an oval-shaped pastry filled with cream and topped with glazed fruits and powdered sugar. Enjoy it, but be careful: roscones always have a small toy or figurine baked within them!
Hearty fare
Christmas in Spain is about robust main dishes. On Christmas Day, many families gather to enjoy cochinillo (roast suckling pig) or cordero (roast lamb), hearty meals that fill the heart with joy. You can enjoy both dishes year-round at numerous Paradores, including Segovia (a city which is considered to be the 'cradle' of cochinillo) and Vielha (which, in addition to cordero, offers great views of the Pyrenees).
Feast on delicious cochinillo at Parador Segovia
If you're in Spain for New Year's Eve, Galician marisco (seafood) - the sort offered year-round at Paradores Baiona, Pontevedra and Santiago- will inevitably be on the menu. Wash it down with a glass of crisp cava (Cataluña's own variation on Champagne) and toast to a Christmas time well-spent.
Ready to taste Spain's Christmas glories? Contact Paradores to arrange your visit today!