Chin Chin! Sipping on Spanish Wine in Navarre
True wine connoisseurs know that there is a big world of Spanish wine beyond the borders of the well known La Rioja region. In fact, Navarre, a region to the northeast of La Rioja, produces rich rosés, reds and whites that are just as delicious as its neighbour's.
For those considering having a vino-soaked holiday in Spain, why not pour yourself a glass of a Navarre vintage instead? Luxury hotel Parador Olite is offering a special wine tourism package that allows guests to explore some of the more than 11.000 hectares of vineyards devoted to making Navarre wine.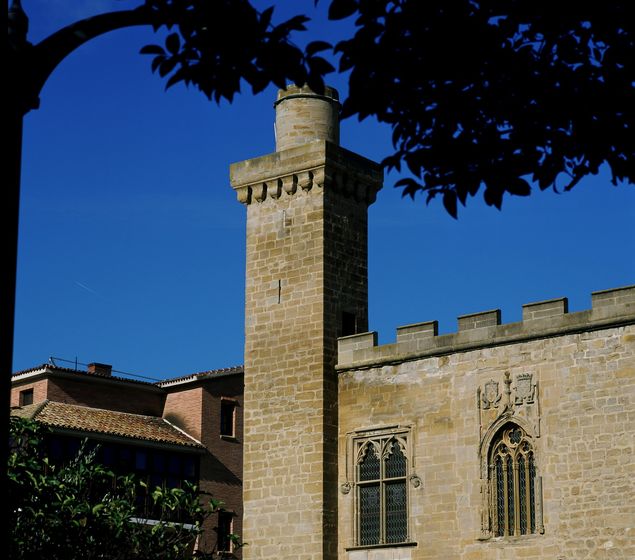 Parador Olite
Navarre wine
Winemaking in Navarre has a history stretching over thousands of years, but its emergence on the world stage as a producer of quality wine is only recent. The rolling landscape between the Pyrenees Mountains and the Ebro River valley and the continental climate make the area idea for cultivating the 14 varieties of grapes allowed within Spain's official designation of origin labelling.
Depending on the variety, grapes are harvested between September and October and are taken to a winery, or bodega. There, the fruit is left to ferment, usually in temperature-controlled, stainless-steel vats, for a specified amount of time, and the resulting drink is bottled. Tempranillo, Cabernet-Sauvignon, Merlot, rosé, Viura, and other wines are all made in Navarre.
Parador Olite has organized tours of two of the region's gorgeous wineries, Bodega Marca Real and Bodega Señorío de Andión, so guests can explore the art of winemaking and sample two excellent wines straight from the source. You will also have the chance to visit the vineyards as well as the Hall of Aromas, which houses 46 wine scents distinguished by how long the grapes have fermented, the variety of grape, or the use of barrels or bottles for ageing. The hall is the largest of its kind in Spain.
What's more, the experience includes a 20 per cent discount on all purchases made at the wineries. So you can bring a bottle back with you to Parador Olite!
Parador Olite
The wine package includes one night in a standard double room with breakfast, dinner and wine for two. The wine is a Shiraz named the Best Oak Red Wine at the 22nd Wine Quality Contest for designations of origin wines from Navarre.
Want a little ambiance with your wine? Parador Olite sits in one wing of a 15th century castle. The hotel has been carefully decorated in a medieval style as homage to the national monument in which it sits, including wrought-iron chandeliers and an authentic suit of armour.
What are you waiting for? Book your trip and start sipping on some Navarre wine today!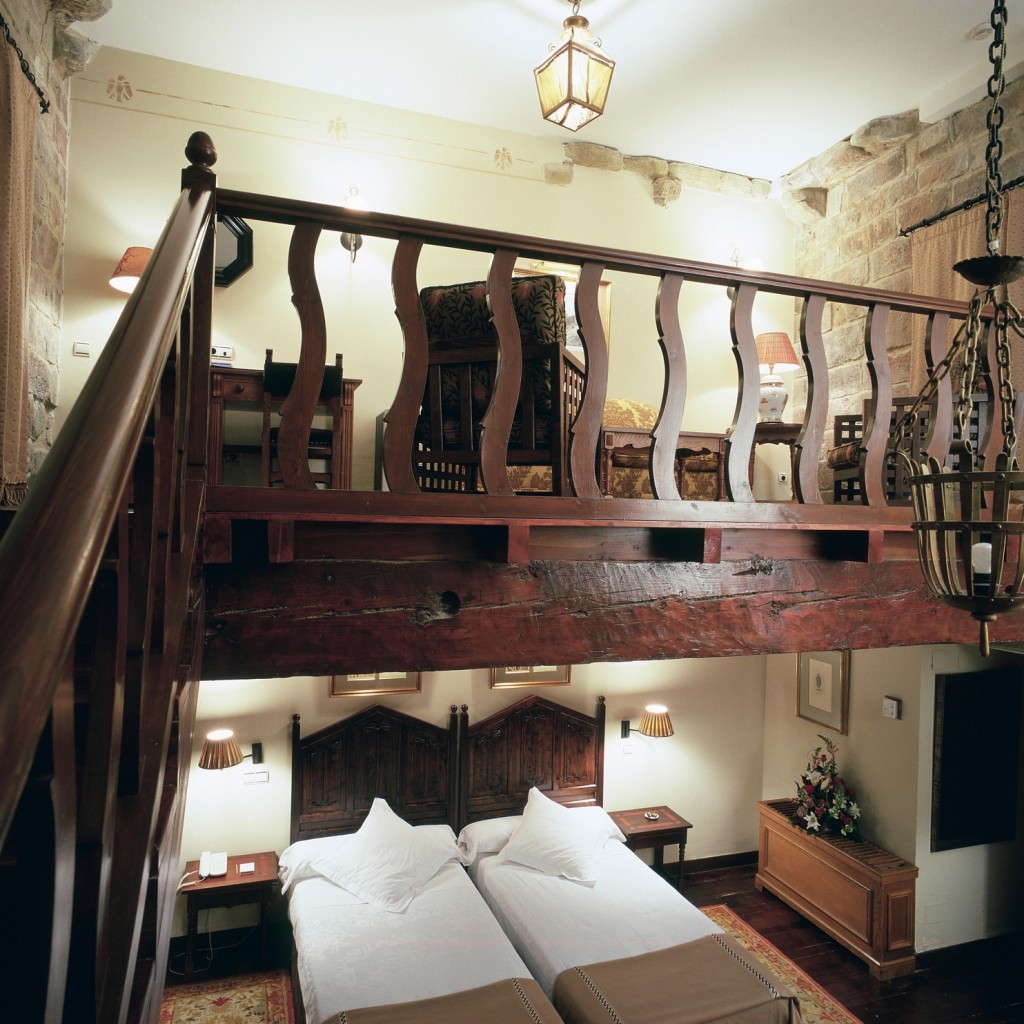 Suite´s Parador Olite