Checking out León's Top-Five Sights
Eclectic history and culture comes to the forefront in León, one of Spain's finest -yet lesser-known- cities. Nestled in the northwest edge of Castile, the delightful provincial settlement was once the capital of the defunct Kingdom of León and today it is home to some of the country's best architecture, as well as a world-class art museum.
Paradores' luxury and historic hotels invites you to discover León's charms during a weekend escape to Parador León, a 16th century wonder that was once the headquarters of the Military Order of Saint James. Let's review the main sites you should make sure to check out while there!
Architectural delights
León is a city that is easy on the eyes, with spectacular buildings on display nearly everywhere you look. Start your visit off at the Cathedral, considered to be Spain's greatest example of Gothic architecture.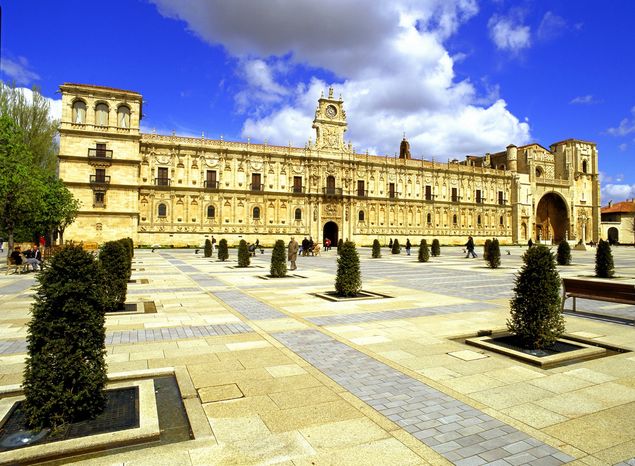 The stunning exterior of Parador León
Next, compare the Cathedral's classic Gothic style with iconic modernist architect Antoni Gaudí's spin on 'classic' architecture by visiting Casa Botines, a spectacular neo-Gothic edifice in the city centre. Let your eyes wander over the peaked windows, playful spires, and the charming statue of Saint George slaying the dragon over the building's main entrance.
Afterwards, travel back in time by strolling along León's ancient city walls, which were originally built by the Romans. Reinforced by the city's Medieval and Renaissance rulers, they provide a great vantage point from which to view the romantic skyline.
Parador León is your ideal base from which to discover this charming city
World-class art
In the afternoon, drop in on the Basilica of San Isidro, the exceptional Romanesque church where many of the ancient kings are buried. The Royal Pantheon, decorated with bright murals and Visigoth designs, is well-worth a visit.
Wrap things off at the MUSAC (Museo de Arte Contemporáneo de Castilla y León), the fantastic contemporary art museum that was recently lauded as being "one of the most astonishingly bold museums to hit the Spanish cultural landscape in years" by The New York Times. The multi-coloured building is a delight, and the winner of the 2007 European Union Prize for Contemporary Architecture (Mies van der Rohe award).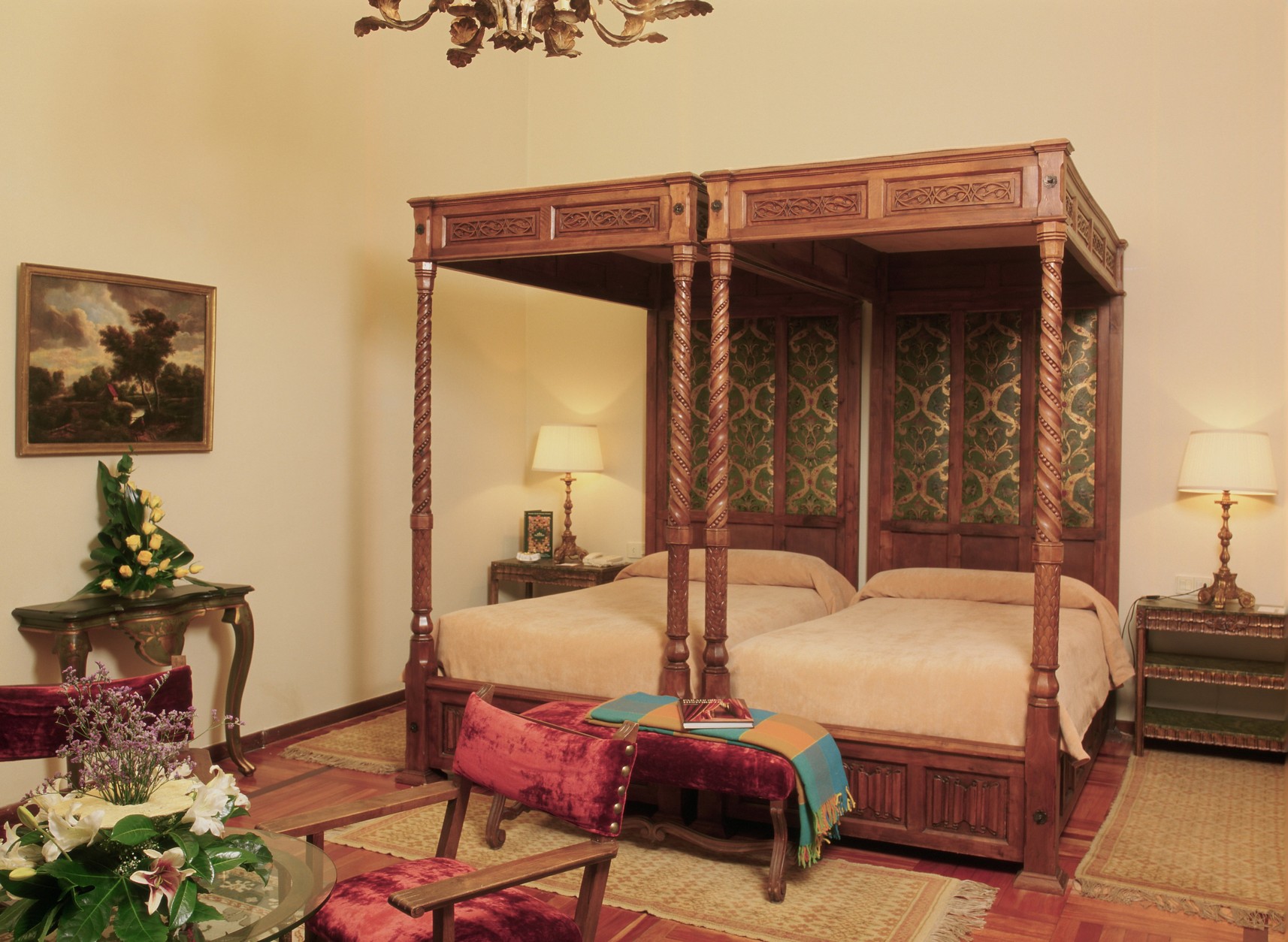 Spend a night in one of Parador León unique rooms
Conclude your visit back at the Parador, where you can discover the best of local cuisine at the restaurant: León blood sausage with country bread, Riaño beef sirloin with sweet and sour figs and chestnut purée, and rice pudding with honey are all on the menu!
Ready to discover León? Contact the Parador to book your visit today!