Charming Villages on the Way from the Parador de Carmona to Seville
The village of Carmona is located in the southern region of Los Alcores. Together with Carmona, there are three more villages on this same region that deserve to be explored so as to discover the beauty and essence of the south of Spain. From our Parador de Carmona to the city of Seville, you will cross through the whole Los Alcores region. Do you want to discover it?
First of all, Carmona is the village where our Parador de Carmona is located. It is such an interesting spot in which so many civilizations left their influence. The quality, harmony and god preservation of its historic heritage is more than obvious. In fact, it is considered a Historic Complex in which you cannot miss visiting the Roman Amphitheatre and its multiple churches. Just walking along its charming Andalusian streets is worthy.
The Parador de Carmona is placed in a former Arabic fortress dated in the XIV century. It has a privileged location presiding the whole village of Carmona. Everything at this hotel will make you want to stay longer: its spacious rooms, its traditional Andalusian decoration with colourful tiles mixed with some Arabic touches, its pool and terraces... Moreover, it has one of the most spectacular and tastiest restaurants of all the Paradores luxury hotels chain!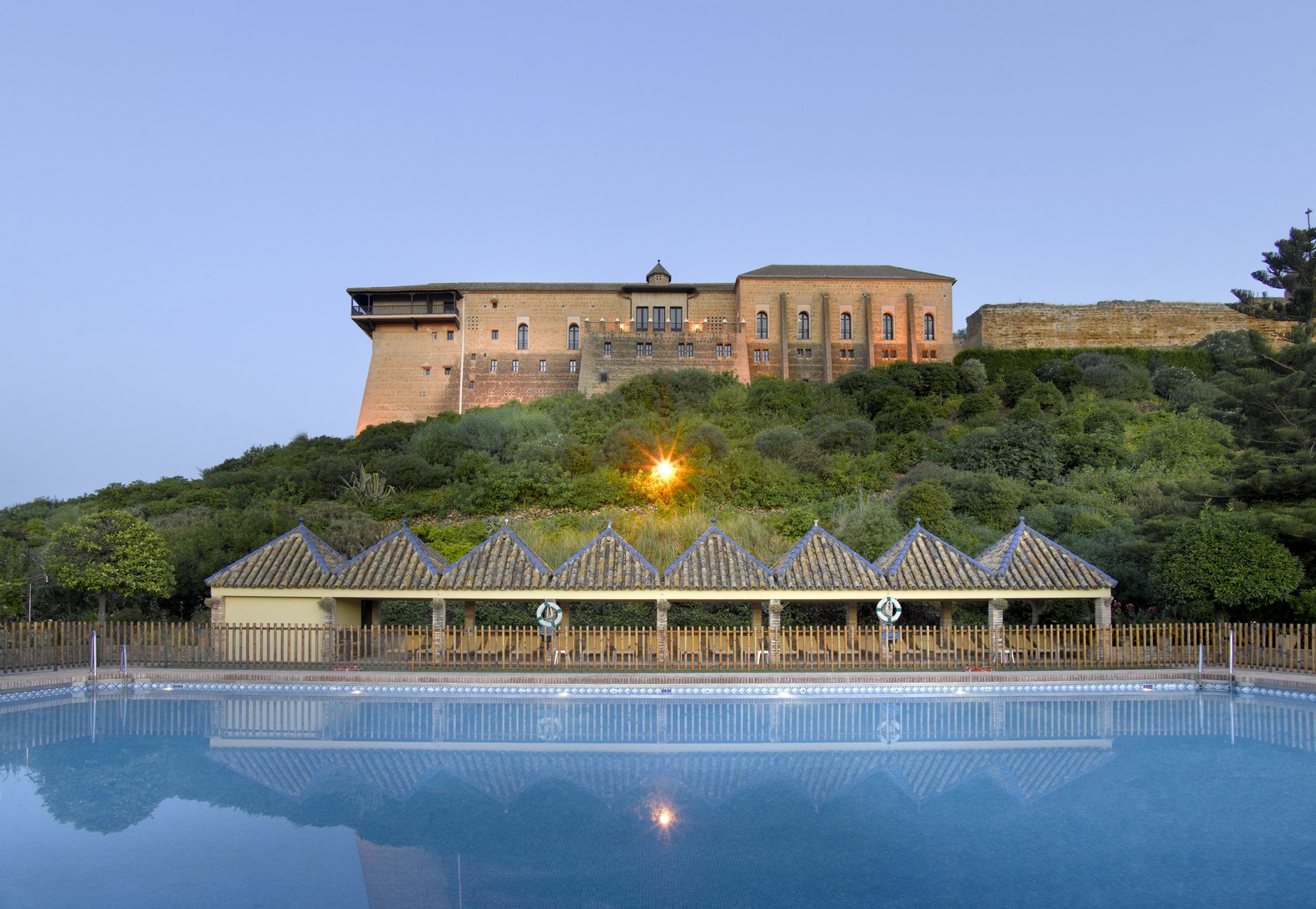 Taking the A-398 road to Seville, you will get to El Viso del Alcor after 11 kilometres. It is located in between the Guadaría River, the Corbones River and the Guadalquivir River. This village is famous for its traditional festivities and its gastronomic culture, one of the most delicious one. Visiting El Viso del Alcor means visiting its Santa María del Alcor church, the park of La Tablá and the Mirador de El Calvario, a viewpoint located on top of the Mount Calvario that is considered a traditional pilgrimage spot.
After 2 more kilometres away from El Viso del Alcor on the A-392 road, you will make it to the next village in Los Alcores region: Mairena del Alcor. The most emblematic building here is the Castillo de La Luna, a mudéjar style castle with 4 representative towers. It is an example of beautiful military architecture of the Middle Ages in this region. Nowadays, it is a museum. Mairena del Alcor has a charming historic centre, in which the little white houses with Andalusian courtyards are presided by the village's monuments. One of those monuments is the Santa María de la Asunción church, from the XIV century, an authentic jewel!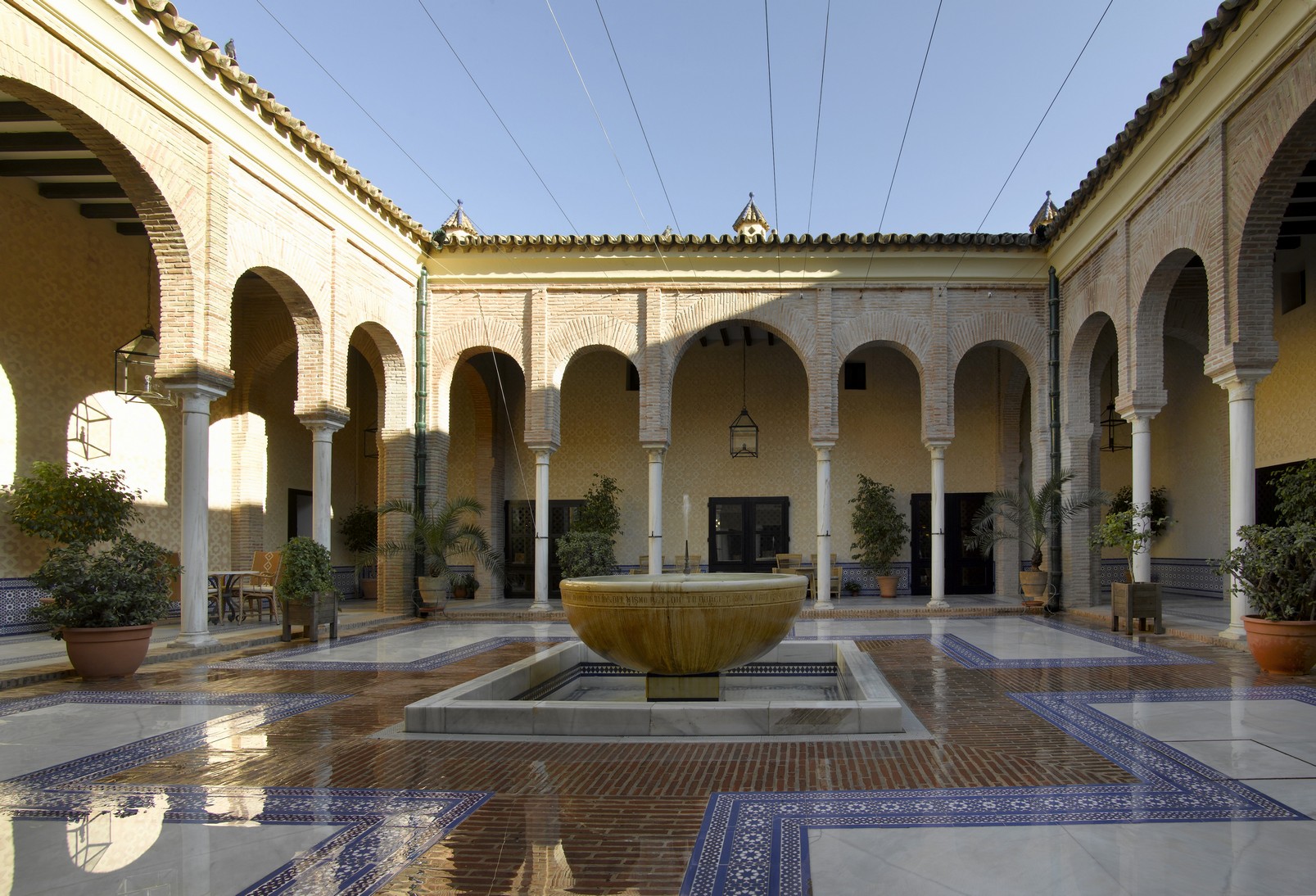 The closer you get to Seville, the closer you are from Alcalá de Guadaría. This village is placed 7 kilometres away from Mairena del Alcor by taking the A-398 road and it is the biggest of Los Alcores region. Alcalá de Guadaría is characterised by its picturesque environment in which the Guadaría River has an important role together with the wonderful nature landscapes around the village where you can find old flour mills that used to push Alcalé de Guadaíra industrial activity. They are unique from this region!
One of the most emblematic constructions in Alcalá de Guadaría is the Dragon bridge, a modernist structure of 123 metres long with a clear influence from the famous artist Dalí. Traditional festivities, regionalist architecture and the archaeological area of Gandul sum up to what you will find in this charming village.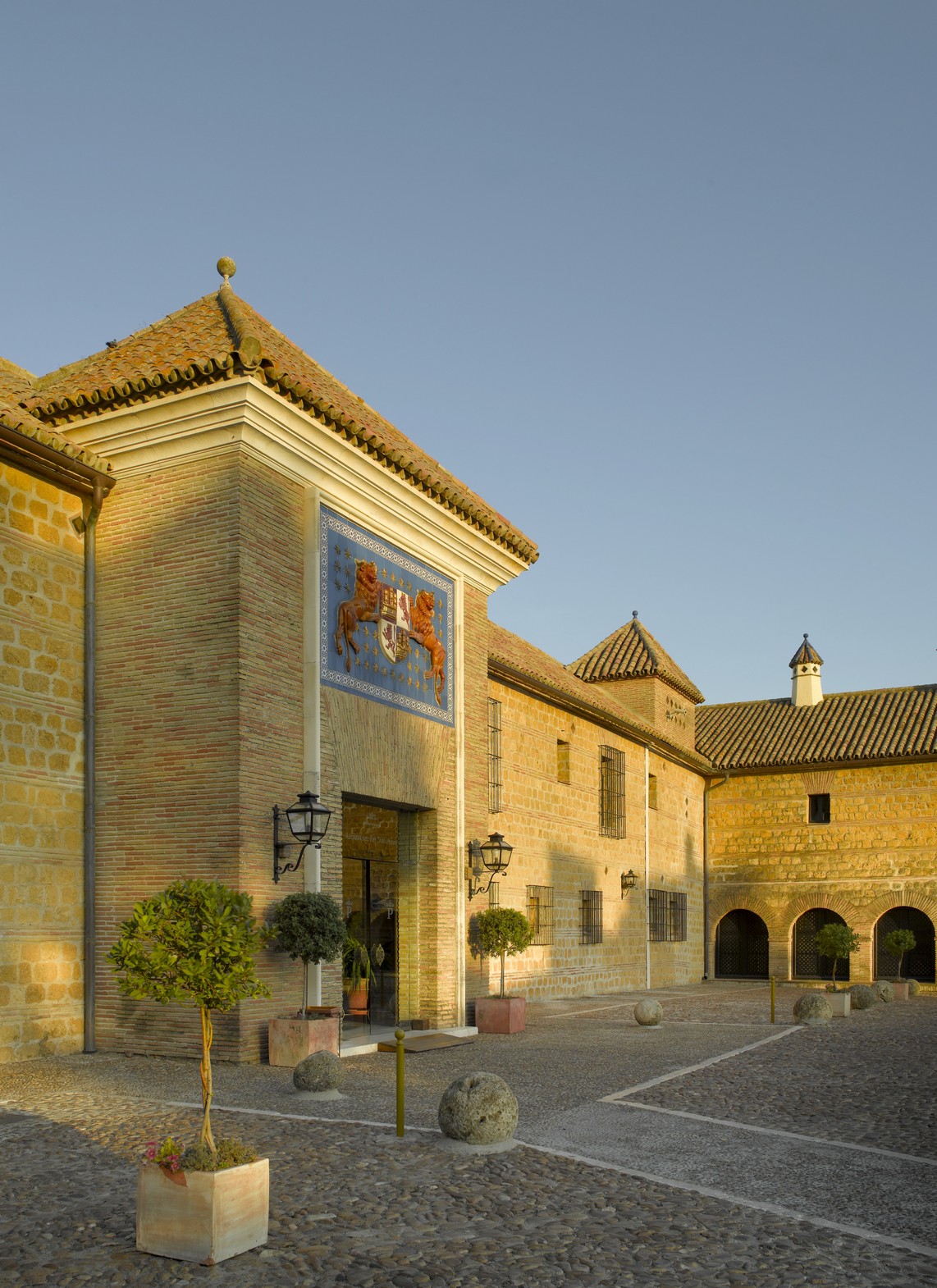 If you take the A-92 road, you can be in Seville after 17 more kilometres and enjoy some time in this amazing Andalusian city before coming back to the Parador de Carmona! Discover Los Alcores region, its beauty and charm and spend a great time exploring the village of Carmona and taking advantage of staying in such a luxury and unique hotel, the Parador de Carmona.