Celebrate a Magical New Year with Paradores
Spending a New Years' holiday in Spain and wondering how to ring in the New Year in a truly magical way? Why not spend the last night of the year in a magnificent castle? Paradores' luxury and historic hotels invites you to experience its myriad of fantastic locations within legendary fortifications spread across Spain.
From Parador Oropesa's imposing tower to Olite's elegant halls, Parador Alarcón's privileged natural location and Ciudad Rodrigo's fantastic cuisine, you're sure to start off the New Year in truly noble style!
Castles in Spain
Spain's romantic history is full of wandering knights, warring kings and dramatic battles, and a proud testament of this historic legacy are the many castles that still stand around the country... many of which have become iconic Paradores locations.
The past comes alive at Parador Oropesa, located in the ancestral home of Francisco Álvarez de Toledo, one-time Viceroy of Peru. The imposing building stands out against the Sierra de Gredos mountain range and features beautiful function rooms, soaring arcades, a picturesque courtyard and even a dour keep. Use it as your base to explore Toledo Province and the wild beauty of Extremadura.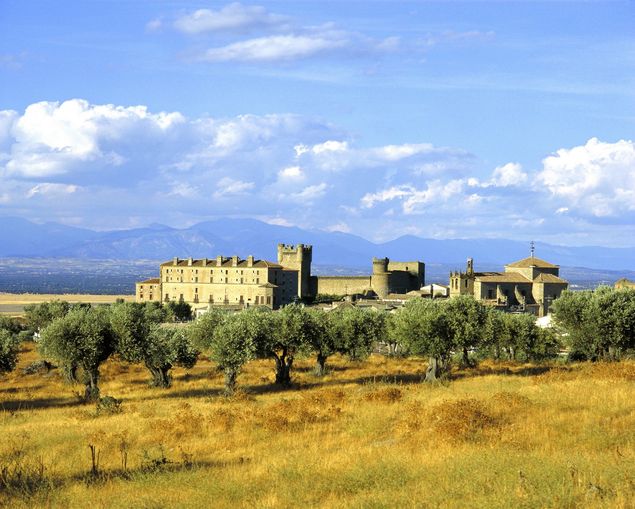 Celebrate the New Year like royalty at Parador Oropesa
If you seek palatial style, drop in at Parador Olite in Navarre. Set within the former castle-palace of this ancient kingdom's rulers, the Parador's rooms feature beautiful, arched windows and, in some cases, canopied beds. This location is also great for discovering the region's exceptional wines and cuisine.
Stunning countryside
For scenic overlooks, head to Parador Ciudad Rodrigo, located between Salamanca and Spain's border with Portugal. This grand castle -once home to Henry II of Castille, a key figure in the Hundred Year War- stands on a hill above Ciudad Rodrigo, a walled city full of Roman and Medieval architecture. The Parador itself offers stunning views of the Águeda River plain, as well as a spectacular restaurant where you can end the year with the area's legendary Ibérico ham and hearty dishes like Farinato sausage with a slow-roasted egg and patatas meneás (paprika mashed potatoes with bacon).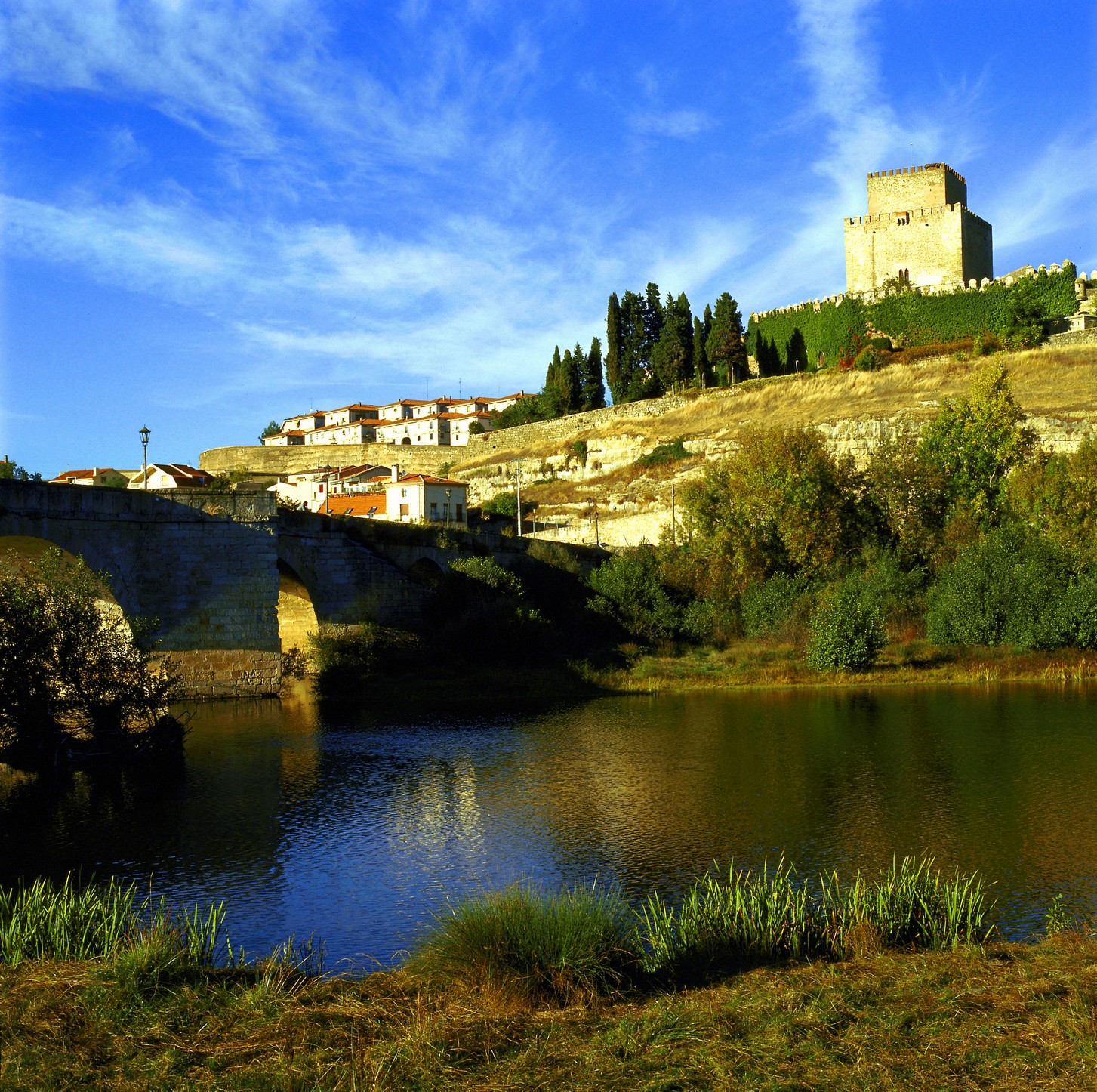 Dine on Iberian ham at Parador Ciudad Rodrigo
Parador Alarcón, meanwhile, seems taken directly out of a fairytale, set atop a craggy peak at the meander of the Júcar River, its massive central tower standing out in the distance. Surrounded by lovely woods and wetlands, it's a splendid spot to spend the year's end immersed in nature.