Celebrate Autumn with the Festival of Saint Andrew in Navarre
Far from the hustle and bustle of Madrid and Barcelona lies the region of Navarre at the lush green foothills of the Pyrenees mountains. Where this rocky terrain and the rich Riojan plains meet sits the charming medieval city of Estella-Lizarra - located only a short distance from nearby luxury hotel Parador Olite - which celebrates its annual San Andrés Fair each autumn.
Held from the last day of November through the first weekend in December, this traditional Spanish festival recalls the city's legacy as a market town; while a livestock exhibition takes place in the central Plaza de Santiago, a regional artisanal goods market is held in the neighbouring Plaza de los Fueros.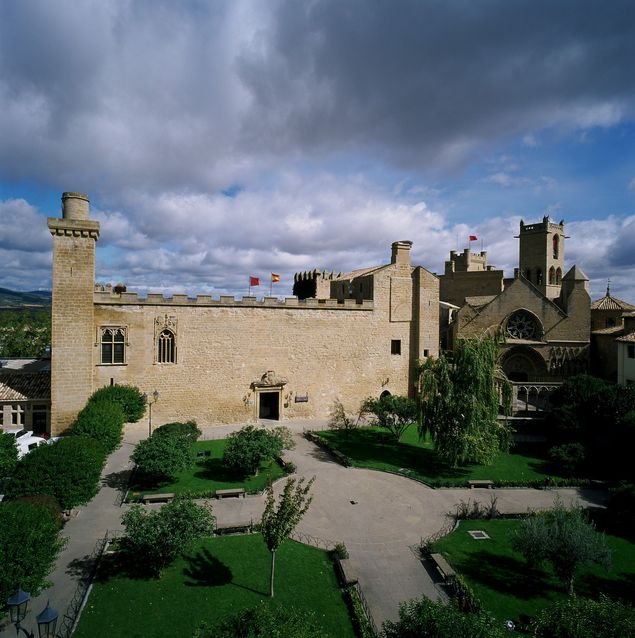 Parador Olite
For gourmands everywhere, the San Andrés Fair is not to be missed. The finest cheesemongers, butchers and vintners come from throughout the region to sell their wares, and a wide variety of competitions are held in order to select the very best from amongst the participants. Meanwhile, the Plaza de San Martín hosts 'Beef Day', when festival-goers are treated to complimentary locally grown beef and wine from Navarre, staples of the regional Spanish cuisine.
Elegance on the river Ega
Commonly referred to as the 'Toledo of the North', Estella boasts stunning architecture along the banks of the Ega, the river that criss-crosses the city en route to its eventual meeting with the mighty Ebro.
Amongst its most interesting sights is the Palace of the Kings of Navarre, the region's only surviving civil building from the Romanesque period, which served as the royal palace of the kingdom's rulers until the mid-15th century. Today, it houses the Gustavo de Maeztu Museum, home to the modernist painter's most important works.
Other points of interest include the Church of San Pedro de la Rúa - an impressive wonder of Gothic architecture - and the city's landmark known as the puente picudo meaning pointed bridge, over which pilgrims pass on the Way of Saint James.
Medieval beauty, 21st century comfort
When visiting the San Andrés Fair, make sure that you stay at Parador Olite, located within the palace that served as the Kingdom of Navarre's royal court for hundreds of years. Guests can also sample local delicacies during their stay in this unique setting, such as the world-famous Navarrese asparagus and piquillo peppers, as well as local lamb and cod.
Parador Olite
It's not too late to book your trip before the San Andrés Fair! Contact Paradores today.