Celebrate the 800th Anniversary of St. Francis' Pilgrimage
In 1213, St. Francis departed from Assisi, Italy to begin his pilgrimage to Santiago de Compostela. He followed the French Route, with some detours here and there, and eventually arrived in the capital city of Galicia in 1214. Legend has it that he did all this barefoot!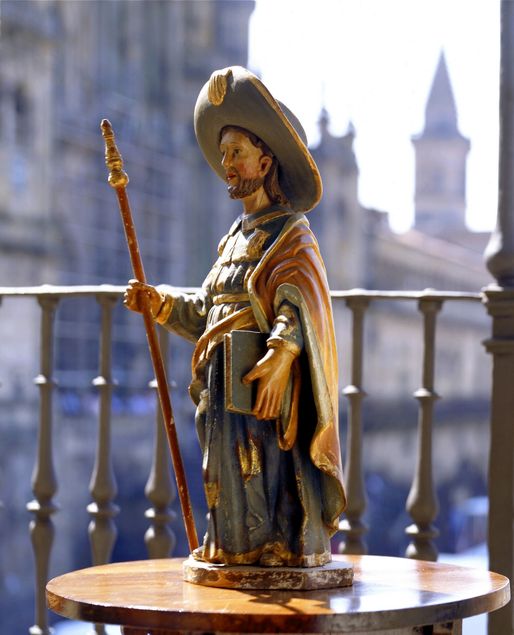 Fast forward to 2014. Paradores' luxury and historic hotels commemorates the 800th anniversary of this important event with a special menu at Paradores Bielsa, Olite, Santo Domingo de la Calzada, Benavente, Cervera de Pisuerga, León, Lerma, Baiona, Cambados, Santiago de Compostela and Ribadeo.
Experience a one-of-a-kind holiday in Spain by savouring the menu designed by eight chefs, some of whom have been awarded with the prestigious Michelin star. José Gómez, head chef of Parador Santiago de Compostela, also created an appetizer for the special occasion.
The chefs who participated reside all over Galicia. From A Coruña hail Beatriz Sotelo and Xóan Crujeiras from A Estacion; Luis Veira from Arbore da Veira; Fernando Agrasar from As Garzas; and Manual Costiña from O Retiro da Costiña. Meanwhile chefs Pepe Solla from Casa Solla; Javier Olleros from Culler de Pau; Xosé Cannas from Pepe Vierira Camiño da Serpe; and Yayo Daporta from Yayo Daporta travelled from Pontevedra.
A treat for all senses
The meal begins with baby cuttlefish and onions served on bread. Continue with pickled mackerel fillet, and scallops and mussels with young leeks and almond bread. Make sure that you leave space for the main dishes of hake stew with chickpeas and spinach, and chicken cannelloni with mild mushrooms, truffle juice and sprouts. The meal ends on a sweet note thanks to the tarta de Santiago, a traditional Galician almond cake.
Wash everything down with local Galician wine chosen specially for the occasion: Condes de Albaraei Albariño 100% D.O. Rías Baixas or Massimo Mencía 100% D.O. Ribiera Sacra. If wine doesn't suit your fancy, have the Mondariz water which is, of course, also from Galicia.
To be enjoyed at selected Paradores
Celebrate the 800th anniversary of St. Francis of Assisi finishing the Way of St. James for only 49€ at Paradores León, Baiona and Santiago de Compostela, or for 39€ at Paradores Bielsa, Olite, Santo Domingo de la Calzada, Benavente, Cervera de Pisuerga, Lerma, Cambados and Ribadeo.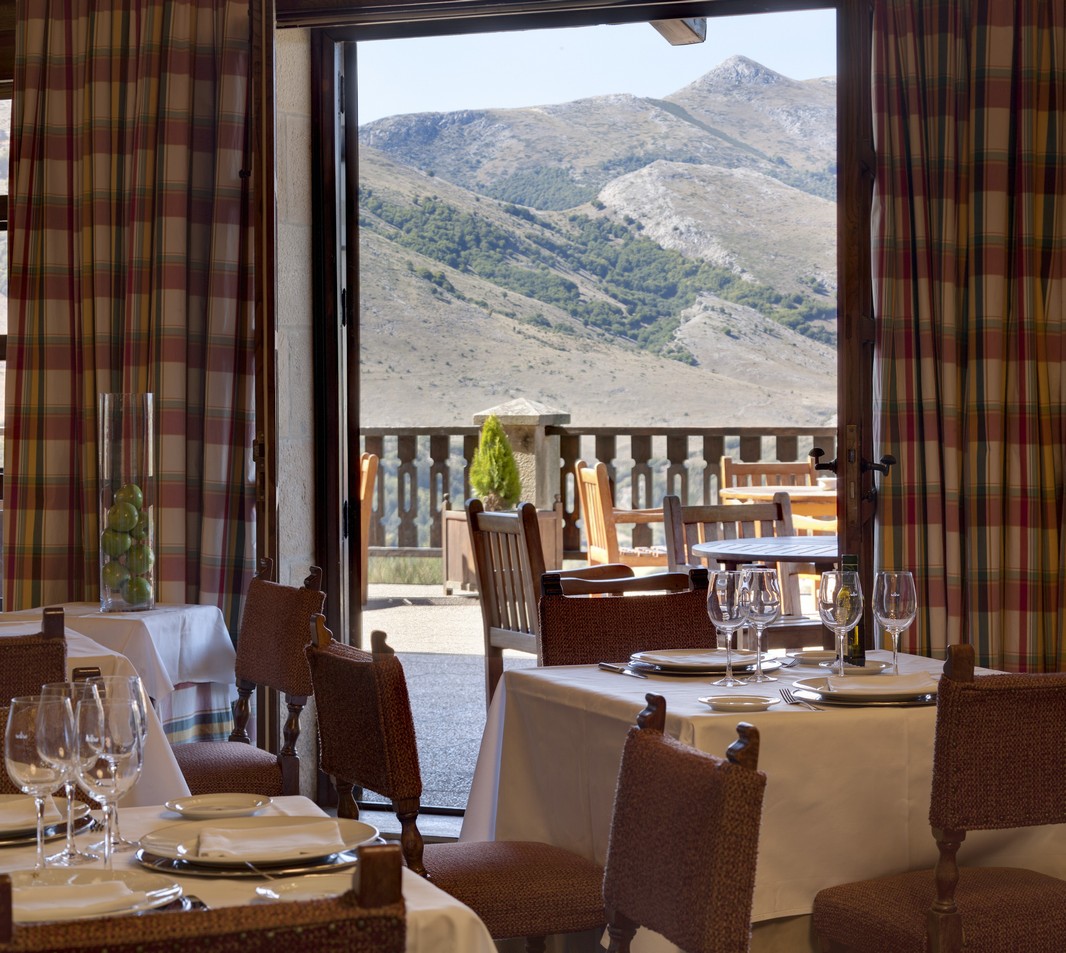 The dining room at Parador Cervera de Pisuegra
Watering at the mouth to try this special meal? Contact your selected Parador today!