From Cabo de Gata to Granada on Motorcycle
Imagine the sun playfully reflecting off the Mediterranean's deep blue waters as you ride along on your motorcycle, swaying back and forth across roadways hugging an idyllic coastline... now imagine that this ideal vision is a reality, and the basis of your upcoming holiday in Spain! Glorious Cabo de Gata National Park, and the surrounding areas of Almería and Sierra Nevada, are especially suited for an Andalusian trip on two wheels.
Experience the thrills of cutting across rapidly changing landscapes, from a seaside wonderland to rich, pastoral fields, to an unexpected desert, and the soaring, snow-capped peaks of the Sierra Nevada mountain range... take it all in on your bike, stopping off for daily rest and relaxation at the stunning Paradores' luxury and historic hotels located along the way.
From the sea to the mountaintops
Spain's Cabo de Gata National Park is one of the country's best kept secrets, a stunning collection of dramatic, volcanic contours and pristine beaches bathed by the Mediterranean Sea.
Use nearby Parador Mojácar, a splendid establishment in the midst of a traditional, whitewashed Andalusian village, as your base to explore this area, full of tiny fishing towns and countless, ancient watchtowers and lighthouses. Don't wander off without zooming over to visit the iconic Arecife de las Sirenas, or Mermaids' Reef, which juts out suddenly amongst the waves.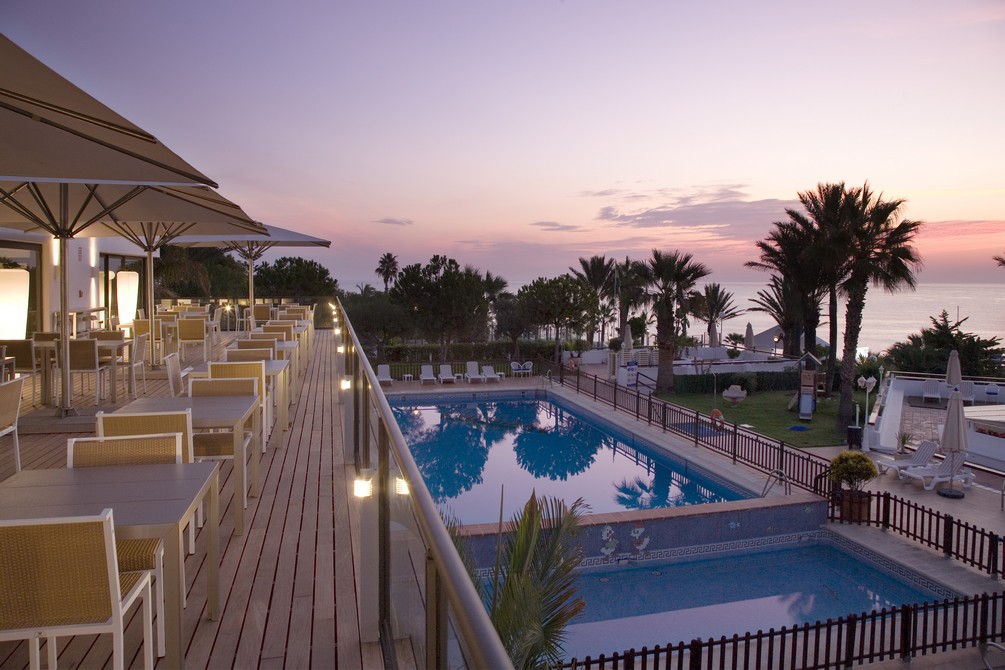 Make Parador Mojácar your pitstop for relaxation
Once you've had enough of the beach, hop on your bike and head inland, across Almería's verdant farmlands, and begin cutting across Las Alpujarras, the region that connects with Granada.
Deserts and pine forests
As you drive on, you'll see the olive groves gradually give way to the foothills of the Sierra Nevada mountains, but not before cutting across the Tabernas Desert, an unexpectedly dry and rugged area that served as the backdrop for spaghetti westerns like The Good, the Bad and the Ugly and epics like Lawrence of Arabia.
Continue onwards into the mountains, travelling through otherworldly rocky outcrops and breath-taking valleys. The weather is perpetually temperate down below, but up here you will see snow-capped mountains and sights like Mulhácen's peak, continental Spain's highest at 3,478 metres. Lose yourself in the pine forests before slowly winding down to Granada, where the mighty Alhambra palace-fortress waits to greet you, standing proudly above the city proper. Rest up at Parador Granada, set within an ancient convent within the Alhambra itself.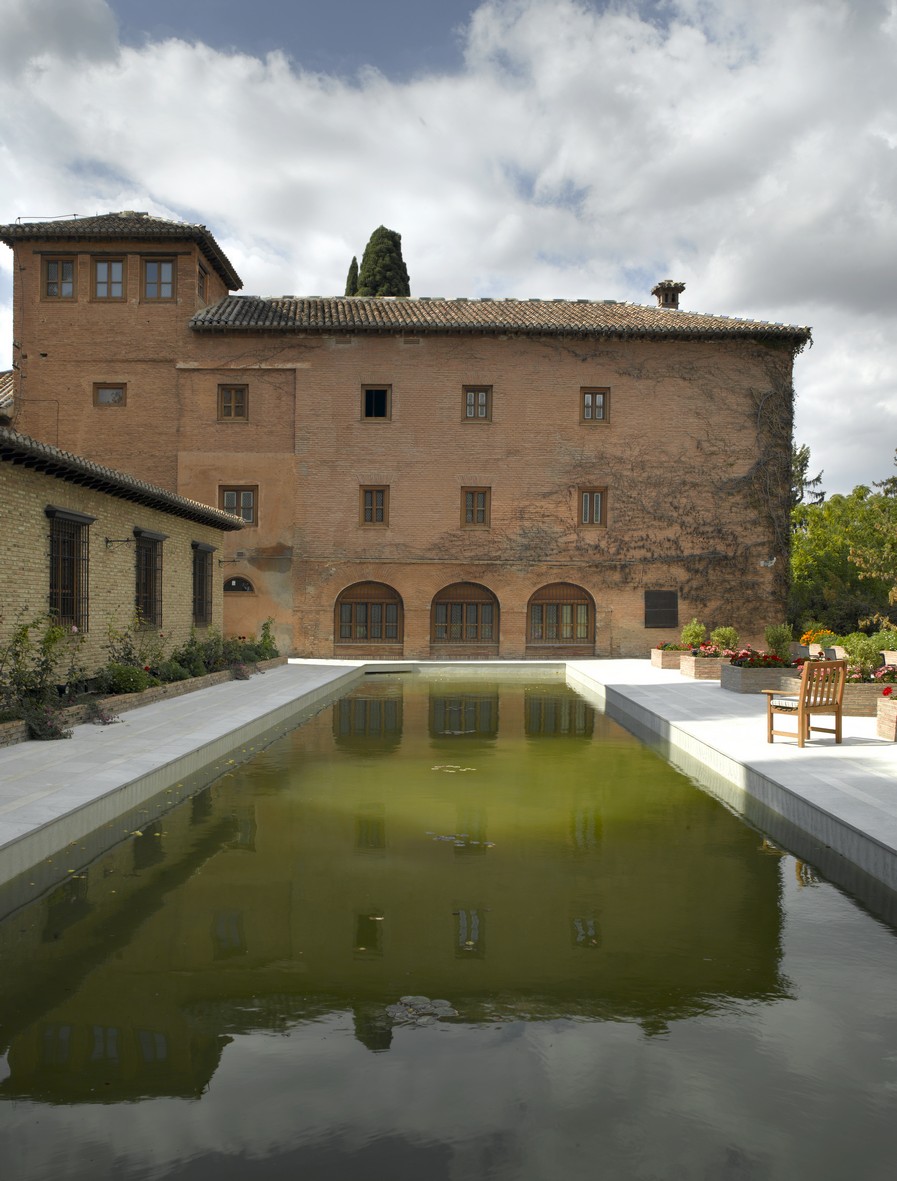 Parador Granada is the ideal location to rest up at while in Granada
Ready to zoom off and see Andalucía by motorcycle? Contact Paradores to arrange your visit today.