Breakfast with a Volcano in the Heart of Tenerife
Experience a world of untold natural splendour during your next holiday in Spain. Paradores' luxury and historic hotels invites you to discover Parador Las Cañadas del Teide, where you can have breakfast under the gaze of Mount Teide, a magnificent volcano that soars over the Canary Island of Tenerife.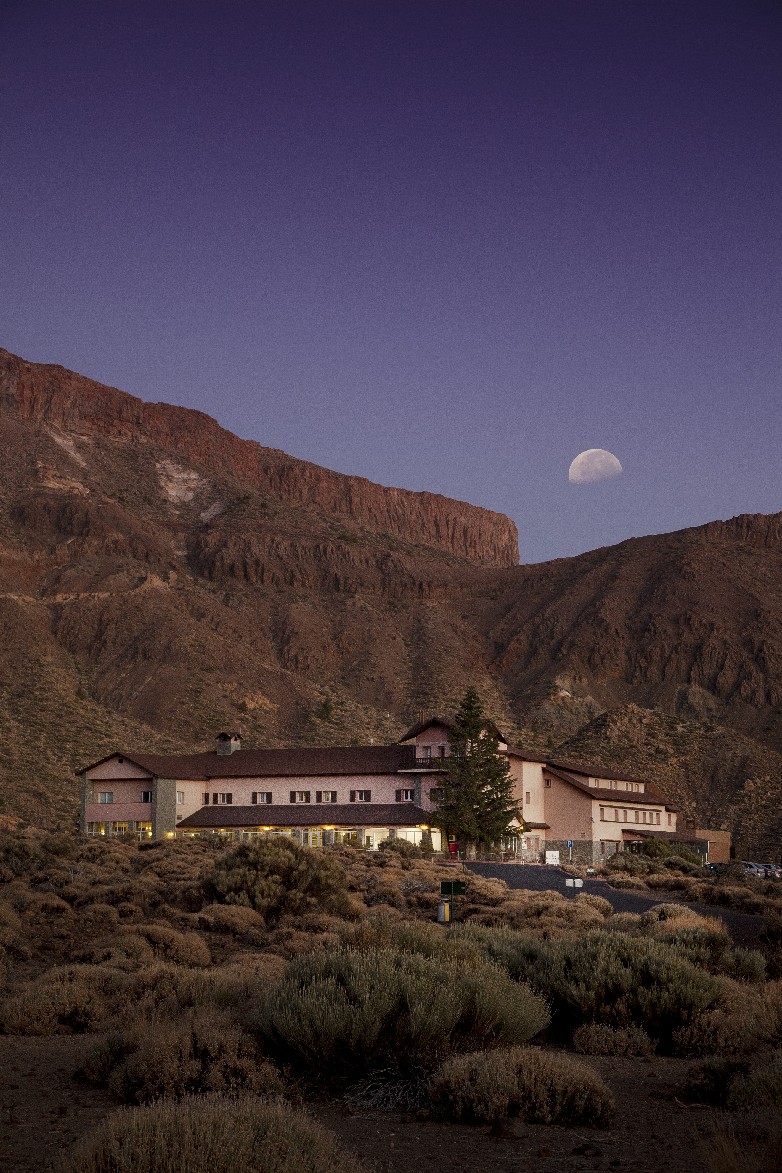 Parador Las Cañadas del Teide
Wander around the spectacular Teide National Park, a UNESCO World Heritage Site, and discover the unique local flora and fauna on any number of routes throughout this 18,900 hectares wonderland, many of which reach Teide Peak, located 7,500 metres above the ocean floor.
A majestic mountain lodge
Parador Las Cañadas del Teide is your home as you explore the area's countless routes, all from the comfort of this splendid mountain lodge at the base of Mount Teide itself.
Prepare yourself for adventure as you enjoy the Parador's scrumptious breakfast buffet each morning while taking in the incredible views of the volcano, the Çhaorra crater and the Montaña Blanca, a sight which is sure to delight every guest and fill them with the energy required to take on this natural wonder.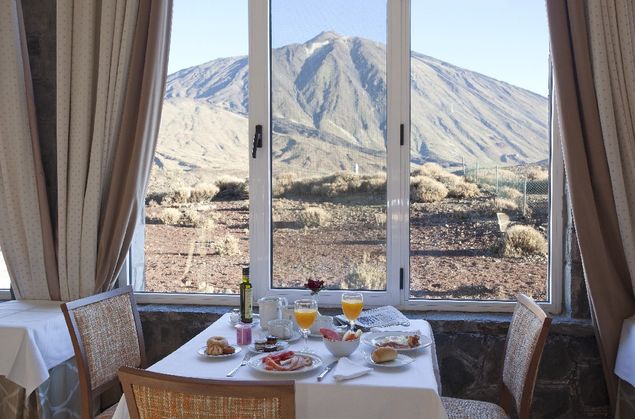 The view during breakfast at the Parador
Feel free to confer with the Paradores staff, who will be happy to help you plan out your excursion through Mount Teide, Spain's highest mountain, and the world's third highest volcano. Teide National Park, considered to be one of Spain's twelve National Treasures, waits right outside the Parador's doorway, promising days full of adventurous bliss.
An island paradise
Countless routes crisscross the park and offer visitors different ways to discover its many sights. One popular trek is La Fortaleza, which is comprised of a five kilometre path that heads out from the Portillo Visitors Centre and has all variety of native plant species lining the way. Sportier visitors may want to take on the Montaña Blanca - Picos del Teide route, one of the park's most popular tracks, that leads up to the dramatic peak via an eight kilometre trail across the volcanic landscape.
Another option is to combine your route with the popular Teide National Park cable car, which has three different trails for visitors. Shorter and more accessible for younger guests, these different tracks provide a comfortable alternative for those seeking to take on the park's natural grace without wearing themselves out!
Ready to take on Mount Teide? Contact Parador Las Cañadas del Teide today!