Can you think of a Smurf town? Yes, a town inspired on those little blue beings with white hats? It really exists and it is located in Spain, around 20 kilometres away from our Parador de Ronda, in Málaga. Do you want to know more about the existence of this village named Júzcar?
Júzcar is a little village that belongs to de Serranía de Ronda and it is located in the Genal Valley. It is so tiny it just has a bit more than 200 inhabitants. Júzcar was known in the past because of opening the first Royal Tinplate Factory of Spain. It was an ideal location for it and the fact of having it placed there helped the village to open to trade and relationships. The ruins of this factory can still be visited nowadays.
However, the reason why Júzcar is well known in our days is because its second name is "Smurf Town". Why? In June 2011, the film titled "The Smurfs" was released. As a marketing technique, the film's agency in order to advertise the film chose the village of Júzcar so as to turn it into a Smurf town. How? Painting its 175 white houses in blue, as well as its church, City Hall and cemetry. Everyone accepted it but they were supposed to turn them white again after little time. Nevertheless, the village decided to keep its houses in blue because that gave the village a new personality. People started to feel attracted by the village and so tourism started to grow there.
Cute blue houses everywhere as well as the ruins of the Tinplate Factory, windmills and the Santa Catalina de Siena Church will be the interesting spots to visit here. You can also enjoy the surroundings full of deep forests, water spots, mountains and charming Andalusian villages around. You will feel like being in a completely different and magical world!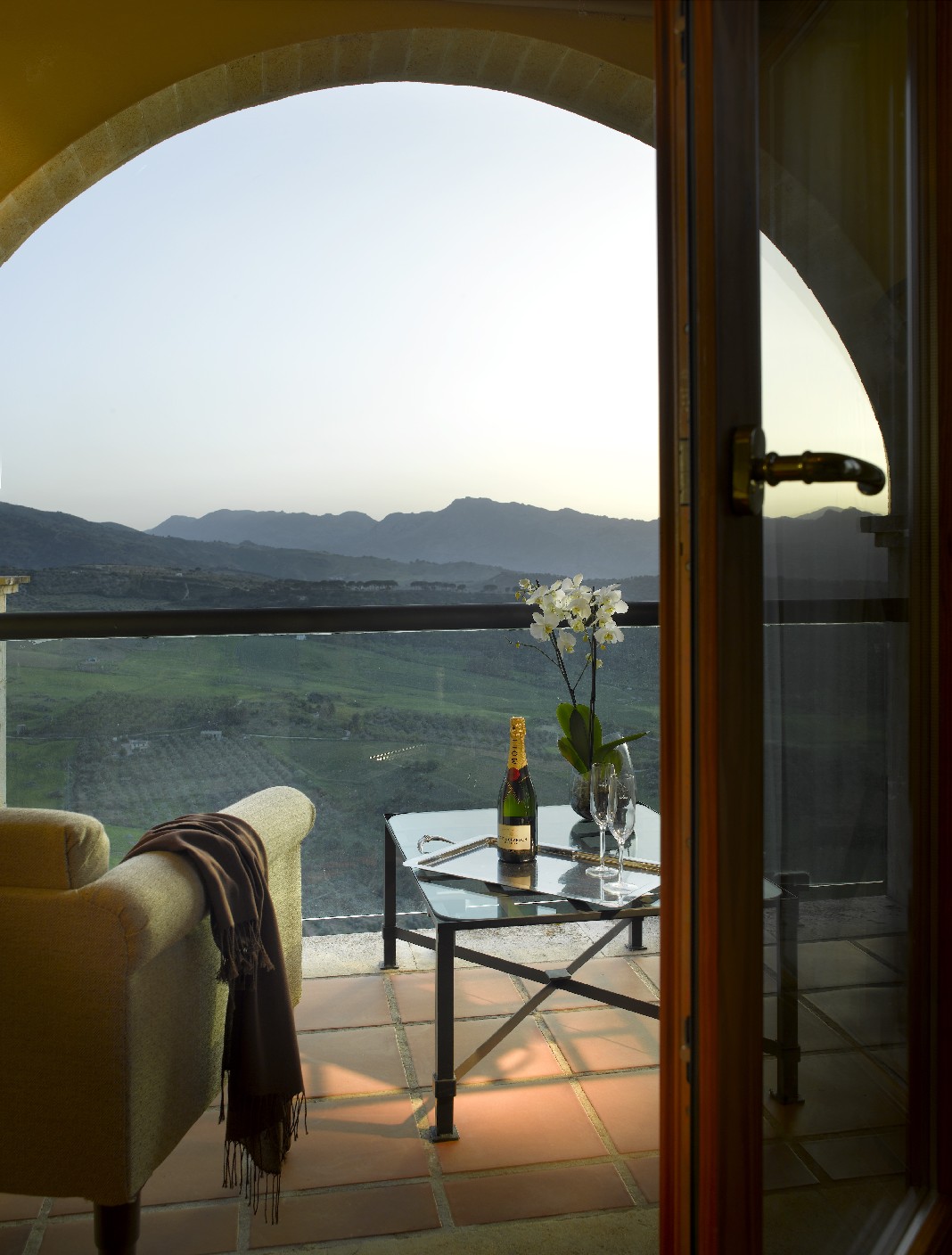 Parador de Ronda
Originality and beauty meet together at this traditional Andalusian village of Júzcar surrounded by pure nature and just 20 kilometres away from our Parador de Ronda. If you book your stay at this amazing Parador located right in the heart of the city of Ronda, in an awesome spot from where to delight in the Tagus River views, you will be so close to have fun at the blue paradise of Júzcar.