The Best Paradores for Mixing Business and Pleasure
All work and no play makes a dull fellow out of even the most industrious worker, so why not combine a bit of business with pleasure? With Paradores' luxury and historic hotels getting both done over the course of your holiday in Spain is no problem.
An enormous variety of Paradores hotels are located in close proximity to major international airports, ensuring guests can take working holidays that combine efficiency and the very best of Spain.
Locations throughout Spain
Business travellers heading to Spain need not fret - it's very hard to find a location where there isn't an exceptional Parador in the vicinity.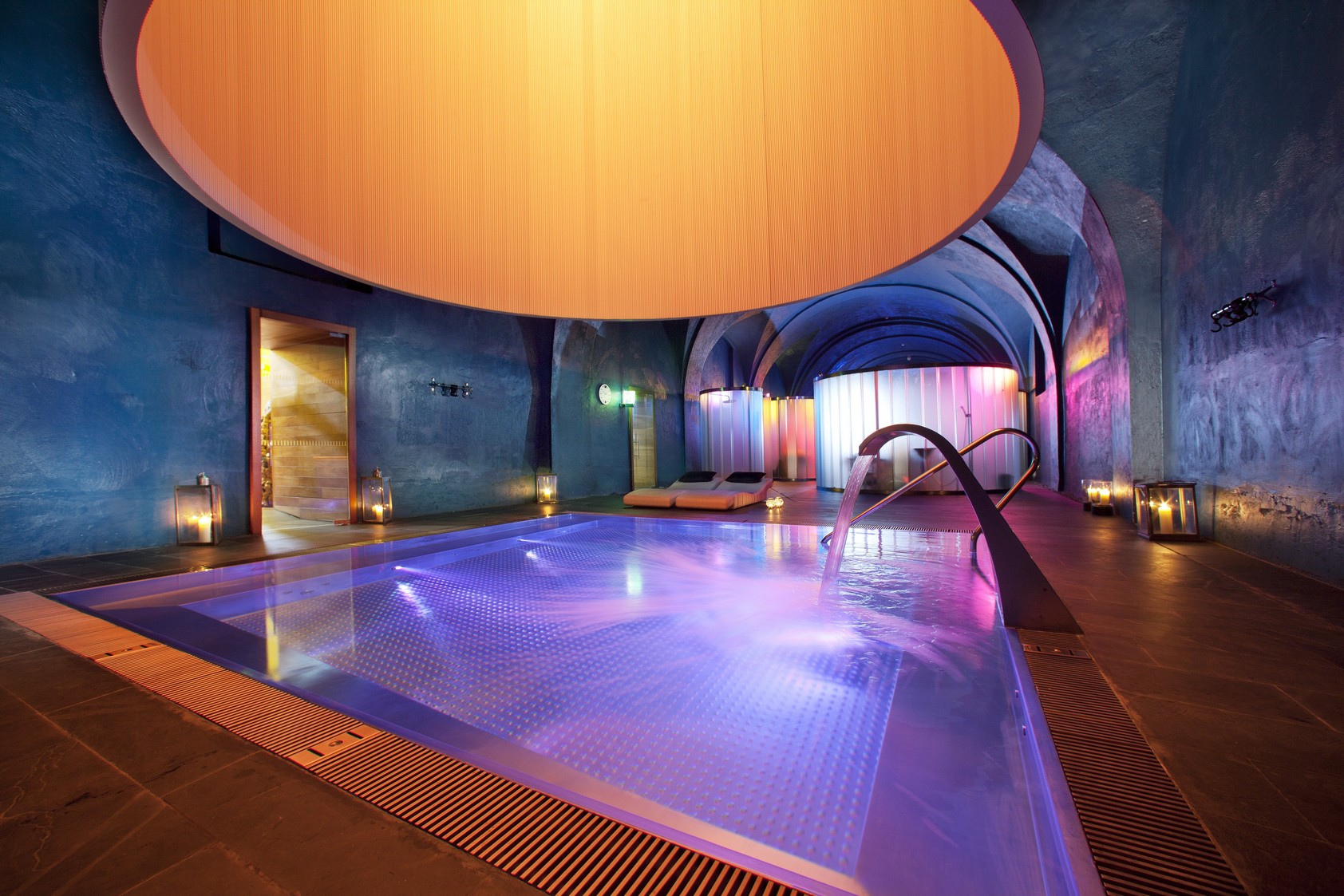 Parador Alcalá de Henares is the perfect spot to relax after a busy day
The Spanish capital, for example, has five Paradores easily accessed from Adolfo Suárez - Barajas International Airport. Parador Alcalá de Henares, located in the heart of the UNESCO World Heritage City, is a mere 20 kilometres away, while Parador La Granja, set within a royal residence at the foothills of the Sierra de Guadarrama mountain range, is less than an hour away. Other nearby options include Parador Sigüenza's grand medieval castle and Parador Segovia, with scenic views of the romantic Alcázar castle.
If you're heading to Barcelona, El Prat International Airport is only an hour away from Parador Vic-Sau, a classic Catalan country manse overlooking a peaceful lake, and Parador Aiguablava, a chic hotel set above one of the Mediterranean's most paradisiacal coves.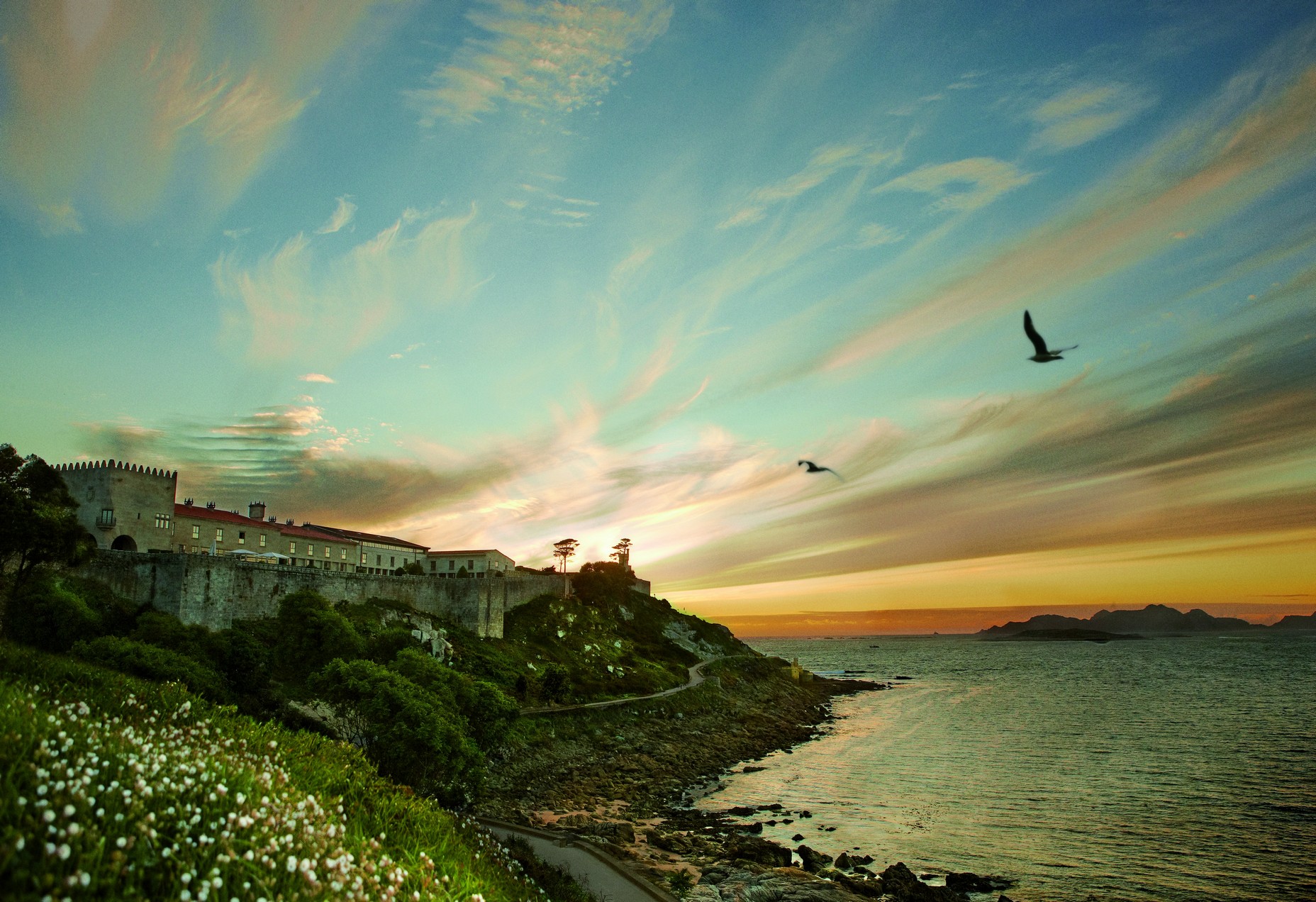 The views at Parador Baiona
Meanwhile, Santiago de Compostela's airport is ideal for reaching Parador Santiago, one of the world's oldest hotels. If the Rías Baixas are your destination, Parador Baiona, a medieval fortress facing the idyllic Cíes Islands, is a stone's throw away from Vigo-Peinador Airport.
Southern destinations
Countless options exist when business calls you to the south and to the Mediterranean. Málaga Airport caters to Parador Málaga Golf, perfect for seminars and sessions on the green. Valencia's Manises Airport, meanwhile, is ideal for dropping in on Parador El Saler, where you can enjoy authentic paella and spells on the beach between meetings.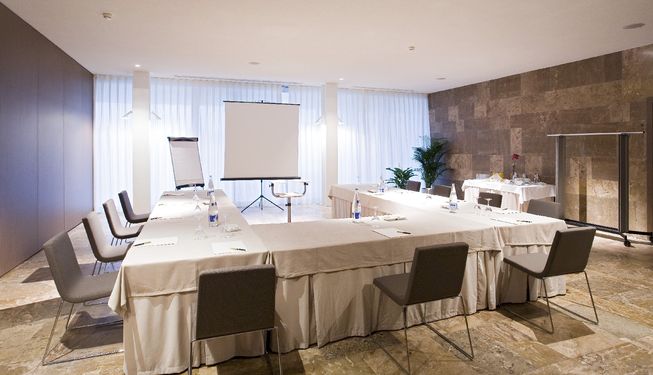 Take your working holiday to Parador El Saler
Andalucía, meanwhile, offers surf and turf alike, with Córdoba Airport catering to Parador Córdoba and the historic wonders of this dazzling, Arabian Nights fantasy of a city. Jerez Airport offers rail connection to Cádiz, the sparkling city on the Atlantic, best enjoyed from Parador Cádiz, a glimmering steel and glass structure right on the bay.
Prepared for an ideal work escape in Spain? Contact Paradores to book your visit today!