The Best Food and Drink Pairings in Spain
Spain is renowned for its rich culinary tradition. From fish and ham to stews and sweets, visitors travel great distances to enjoy the country's delicious gastronomy.
It's hard to go wrong when it comes to sampling Spanish cuisine, but the right food and drink pairing will enhance your meal.
Red and white wine
White wine goes well with fish and seafood, which is why white wine lovers should visit Galicia. The seaside region of Galicia has a strong tradition of fishing, which influences much of its regional fare, such as pulpo á feira, an octopus dish seasoned with course salt, paprika and olive oil. While in Galicia, consider staying at Parador Santiago de Compostela. The restaurant of this luxury hotel, built in a 15th century royal hospital, specializes in seafood and Spanish wine.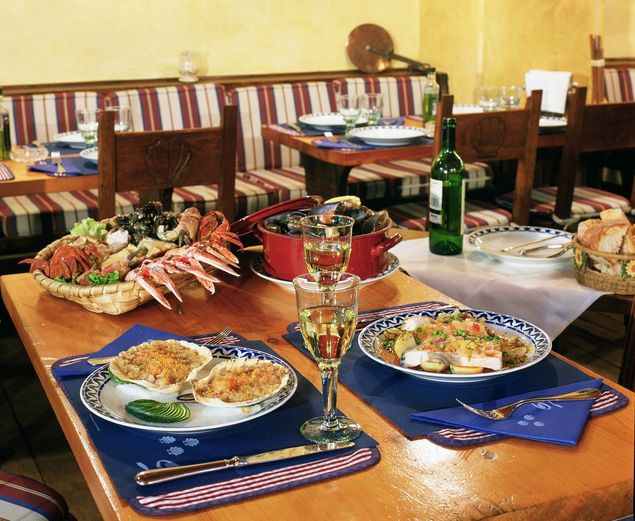 Parador Santiago de Compostela
The region of La Rioja is famous for its red wine, which pairs well with beef. Why not sip on your wine with a little oxtail stew al Rioja? Culinary tourists looking to couple the region's exquisite vino with local beef dishes will be impressed by the fantastic restaurant at Parador Calahorra.
Sherry and cider
Sherry, which is a type of fortified Spanish wine made from grapes grown near Jerez de la Frontera, is typical of Andalusia. It is often drunk with cheese and desserts, but its fresh taste goes well with a variety of food. Next time you stay at Parador Cadiz, pair a glass of sherry with some local payoyo cheese made from goat's milk.
Asturias in northern Spain boasts a lush green countryside and delectable food and drink, including its famous apple cider. The dry Asturian cider goes well with the heavy white bean stews that the region is famous for, including pote asturiano and fabada asturiana. Be sure that you try some fabada and cider at the restaurant at Parador Cangas de Onís.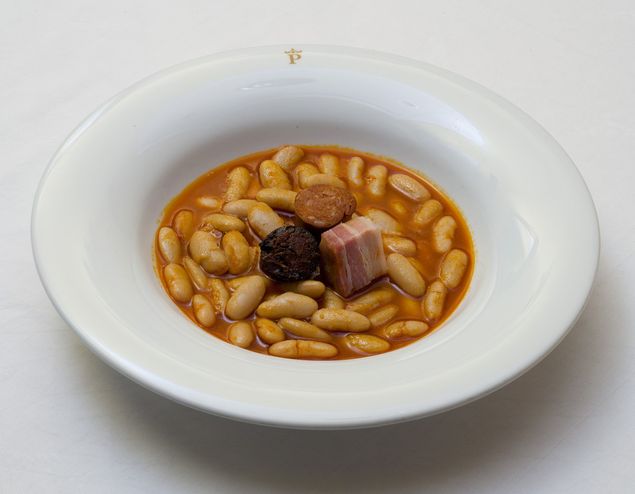 Fabada asturiana at Parador Cangas de Onís
Hot chocolate and horchata
Spaniards love to dip doughy pastries called churros and porras in their hot chocolate, which is served very sweet and thick. If you fancy a cup, Parador Alcalá de Henares is only a short ride away from the Spanish capital of Madrid, where you will find many artisan churrerías serving the chocolate and pastry pairing.
Another sweet drink that is popular in Spain is horchata. This ice cold beverage, made from ground tigernuts or almonds, goes well with a type of long, spongy pastry called farton, which was invented specifically for dipping in horchata. The town of Alboraya, famous for its horchata and cultivation of tigernuts, is not far from Parador El Saler.
Which food and drink combination do you want to try first?