Baiona Bride: A Parador Wedding
Ana Lía and Adrián held their wedding at Parador Baiona. Their wedding was held on a sunny Saturday afternoon in July 2012, and it went off without a hitch. They couldn't be more pleased with their decision. The summer weather was a perfect mix of hot sun and cool breeze, which contributed to making their special day even more magical.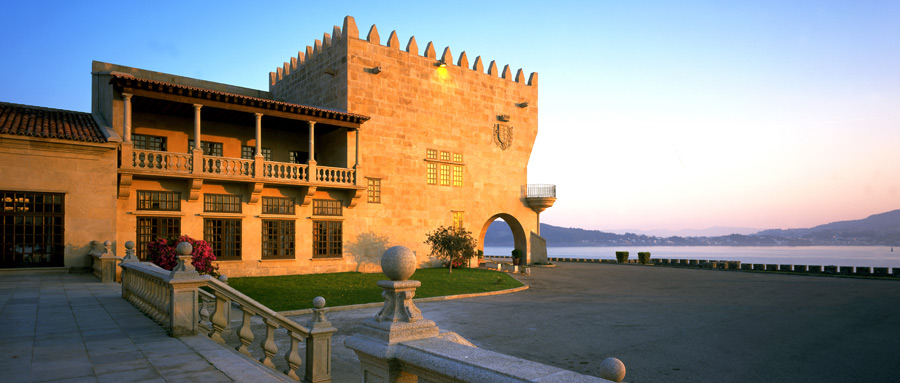 Parador Baiona
The venue: Parador Baiona

This enchanting parador is a reformed walled fortress. Its stone foundations overlook the sea, and the structure is bordered by a stunning pine forest.

Ana Lía confides all the details about picking the spot for their magic day, saying "We decided to get married at Parador Baiona, mainly because the setting enchanted us from our very first visit."

She gushes about the romantic venue. "The experience of holding our wedding in the Parador of Baiona was wonderful. The truth is that everything turned out perfectly. We have gotten a lot of compliments on our wedding. Everyone really liked the Parador, the food and the surprises that we prepared for all the guests."

The glowing bride's overall impressions of Parador Baiona are extremely positive. "My husband and I remember and appreciate so much about the planning process and actual day. However, the two highlights were the incredible service and the delicious dinner. The customer service was very professional at all times—from the first day until the last. Our wedding planner, Ana Turrado, was particularly wonderful. She doted on us and made sure our every need and desire came true."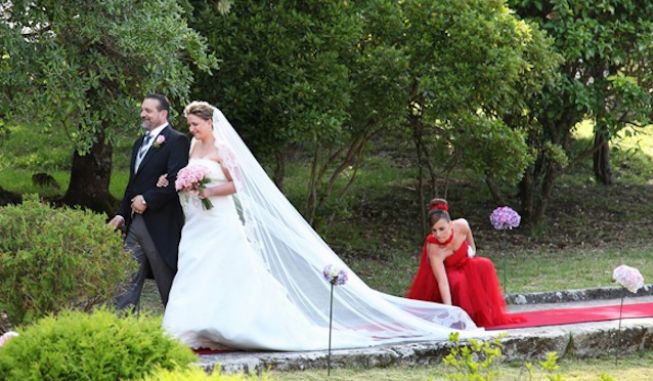 A Baiona Bride
The dinner

The blushing bride raves about the food. "The food was superb, both in terms of presentation and quality."

Located in Galicia, Parador Baiona has access to a wide array of seafood. Famed for the maritime delicacies, the couple chose to offer their guests sea bass with razor clams in a sauce of turnip greens. They did not leave disappointed.

The photographer

Ana Lía raved about her photographer. "Myriam Beneyto photographed our wedding. We chose her because from the moment we saw her work, we loved it. She has a special style. Also, she's really sweet. The final result was simply spectacular."

Many bridal parties choose to have their photograph taken at the amazing ancient stone staircase in the entrance hallway of the hotel.

The flowers

"Nora Bello did our flowers. We knew her from before because we had already hired her for several projects. We decided on her because she has exquisite taste, is very professional, works with high quality items and flowers, and is very friendly," Ana Lía told us.

Do you hope to have the same experience as Ana Lía? Contact us for more details!