Art and Culture at 1,500 Metres Above Sea Level!
Interested in combining exercise, fresh air, natural beauty and culture during your upcoming holiday in Spain? Look no further than Parador Cruz de Tejeda, located in the very heart of Gran Canaria in the Canary Island archipelago.
A traditional lodge located at the crossroads of an ancient royal highway, overlooking cliffs, ravines and the Atlantic Ocean, Cruz de Tejeda is one of Paradores' luxury and historic hotels' most beloved locations, and will no doubt become a personal favourite after your perfect island getaway.
Natural bliss
From its perfect position 1,500 metres above sea level, Parador Cruz de Tejeda provides its guests with an unrivalled way to discover Gran Canaria's natural beauty. This charming lodge is set at the crossroads of an ancient royal highway which was once the main thoroughfare across the island, and which today serves as the ideal route for those seeking to do a bit of hiking in order to discover the area's spectacular landscapes.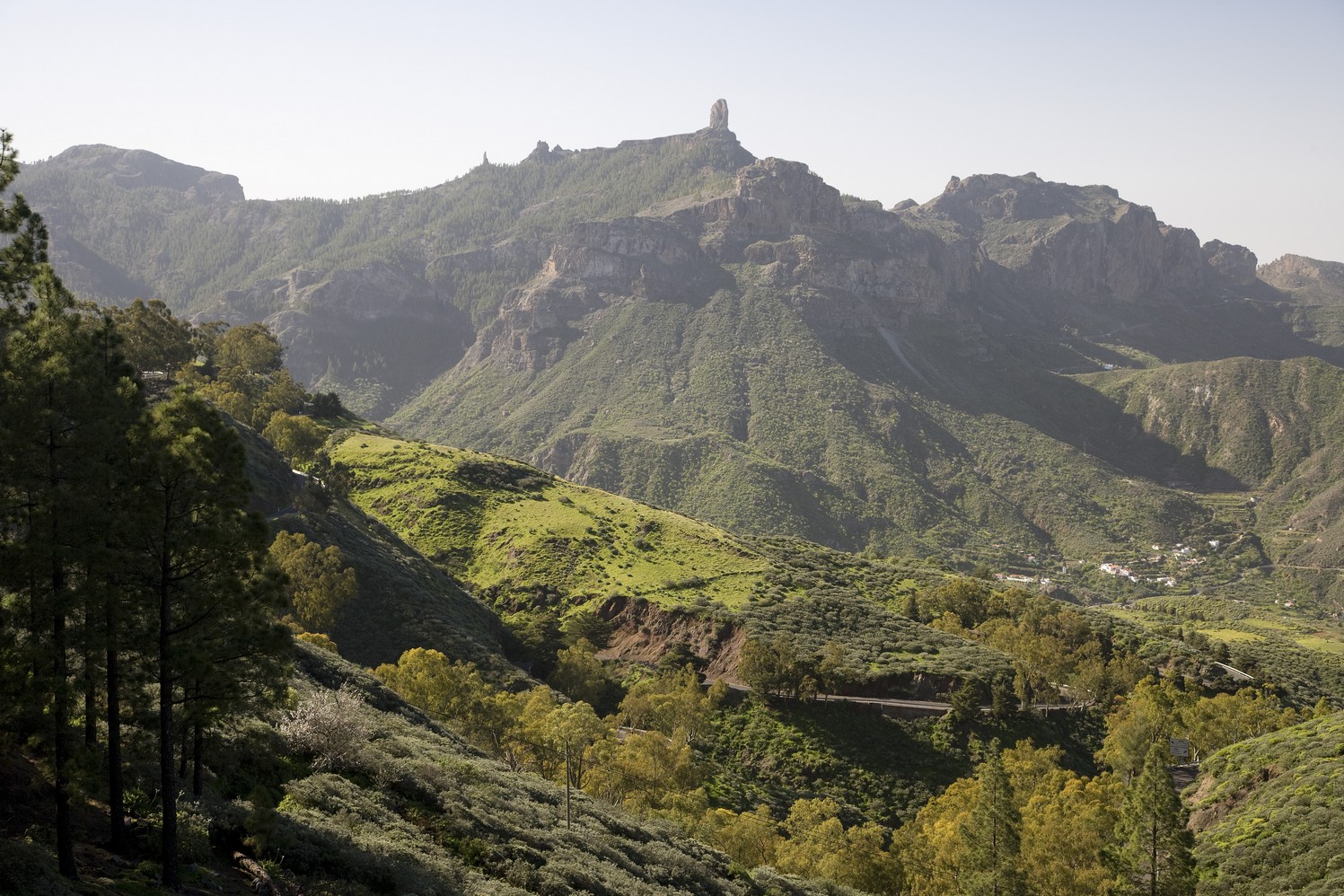 The location of Parador Cruz de Tejeda is ideal for outdoor activites
Start your adventure in the stunning caldera in the immediate surroundings, or wander out further through the pinewood and towards the ravines that overlook the ocean. Spend the day exploring the world-famous El Nublo Nature Reserve, located next to the Parador, prior to heading back for well-deserved rest and relaxation at the spa, and dinner at the Restaurante Roque Nublo. Authentic cuisine including watercress stew, conejo al salmorejo (rabbit in garlic, pepper and paprika marinade), and papas arrugadas con mojos (boiled potatoes with dipping sauces) will leave you begging for more.
Cultural perks
Parador Cruz de Tejeda is ideally located for those looking to discover a bit of island culture and to get to know more about the local traditions. The nearby Abraham Cárdenes Sculpture Museum is home to one of the greatest collections of works by this noted Spanish sculptor, who was originally from Tejeda and is well-known for his remarkably realistic pieces.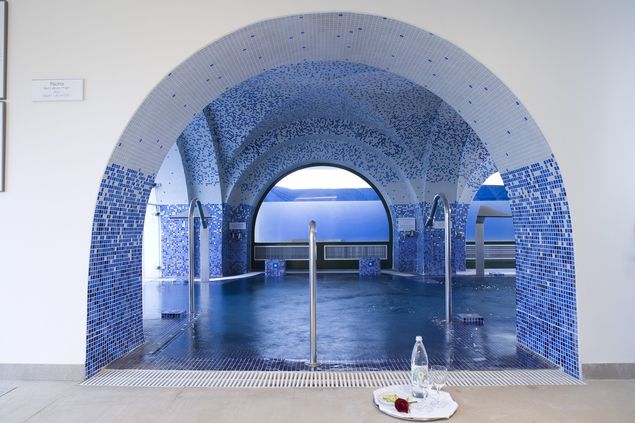 Parador Cruz de Tejeda also has a top-class spa to relax in
Another option is to drop in on the Bantayaga Archaeological Park, where you can discover the area's ancient archaeological heritage, or to visit the Medicinal Plant Centre, a 5,000 square metre repository of the island's unique plants and herbs, where visitors can learn more about our reliance on nature for medicinal purposes and the ways in which the environment has been used as a source for health over the course of thousands of years.
Ready to feel those fresh island breezes first-hand? Contact Parador Cruz de Tejeda to book your escape today!