Around Ronda: The legacy of UK designer Robert Trent Jones in Marbella
The golf architect Robert Trent Jones was an absolute genius. Much of his inspiration comes from the beautiful land in the south of Spain: Marbella. Now known as "Golf Valley", this tropical region boasts several of Trent's designs in exquisite courses. All of these grounds are nearby the luxury hotel Parador Ronda, a central place to call home during your next golf holiday.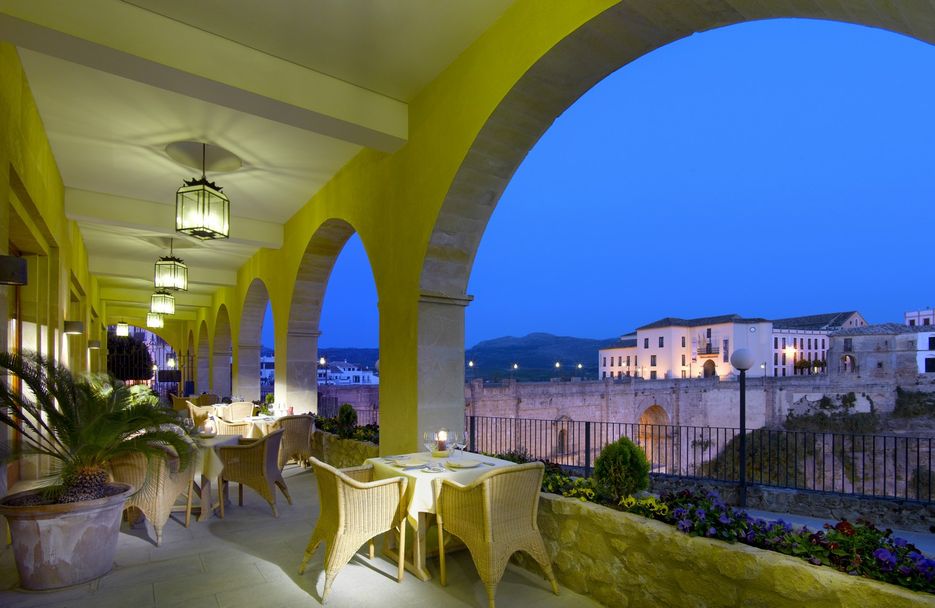 Parador Ronda
Parador Ronda

True to the colour scheme of the surrounding landscape, the interior of Parador Ronda is decorated in blues and greens, with soft shades of yellows and reds. Natural light bathes each room, showing off the spacious courtyards, hallways and sleeping accommodations. The cheerful setting faces breathtaking views of the river gorge below, easily seen from the many terraces laced around the outskirts of the building.

The pool is a refreshing place to take a dip after playing 18 holes in the hot sun, and the restaurant can appease your appetite with its local Andalusian cuisine such as Gazpacho soup and stewed partridge.

Currently it is taking part in the special A stop along the way in a land of a thousand flavours promotion. The voucher gives you a 15% discount on any set menu in their top-notch restaurants.

Royal Club de Golf Las Brisas

Water is abundant in Royal Club de Golf Las Brisas. With 10 artificial lakes and two streams, the calm blue complements the incredibly greenery nearby. Take a moment to appreciate the variety of plant life in the area. Jones chose Bermuda grass to dress the fairways, an unusual decision for a European course, one which requires every golfer to be on his game.

Gerald Huggan provided the plant life around the course, selecting trees from all 7 continents. Although a seemingly strange concept, each species mingles well together and contributes to the fauna, as though they were naturally meant to co-exist.

Los Naranjos

Another classic design, this course boasts spacious fairways. The course was recently renovated and substituted Penn A4-grass on all the greens.

It has hosted the Spanish Open and is undoubtedly one of the best in Spain. A popular destination for pro-golfers, it was voted "Course of the Year" among the numerous available on Costa del Sol.

Have you been to "Golf Valley"? What was your favourite course?