Ancient Dinosaurs Roam the Earth Once Again in Teruel!
Did you know that way before seductive flamenco dancers and daring bullfighters wandered across Spain, dinosaurs roamed the vast plains of the Iberian Peninsula? Get to know this lesser-known part of the country's historical heritage with a visit to Teruel's Dinópolis, Europe's most renowned dinosaur museum!
Part archaeological museum, part theme park, Dinópolis is a thrilling adventure for visitors of all ages, and a great spot to visit during your upcoming holiday in Spain. Best of all, it's located near one of Paradores' luxury and historic hotels' finest locations, Parador Teruel, a stunning manse in the woods.
When dinosaurs roamed the earth...
Millions of years before Spain came into existence, fearsome dinosaurs wandered its lands. Today, the landscape around Teruel has become famous for being one of the prime archaeological sites for evidence of the time when these beasts roamed the earth, with Dinópolis serving as the most comprehensive site for those wishing to familiarise themselves with this bygone era.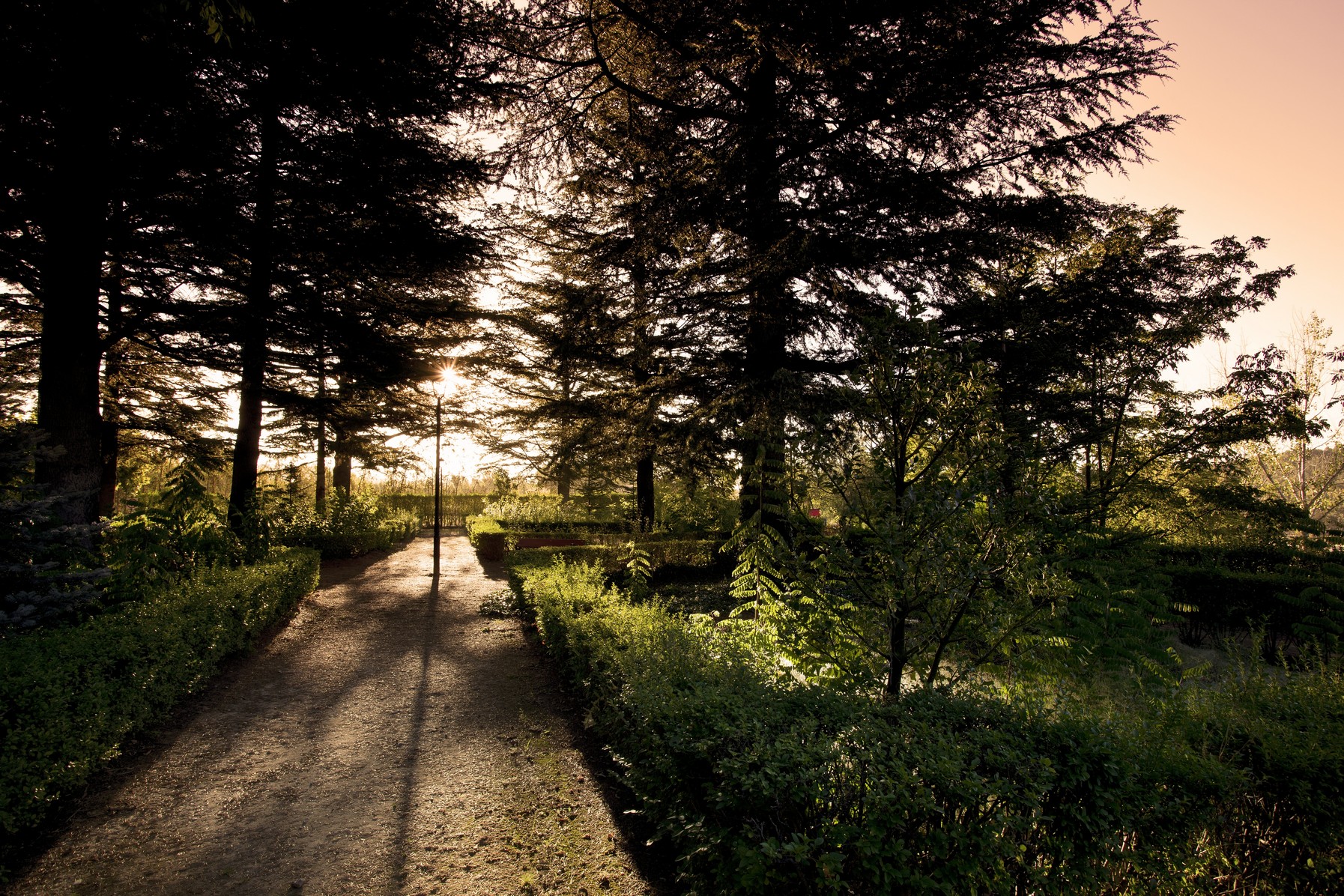 The woods around Parador Teruel are perfect for relaxing strolls
With the objective of being both educational and entertaining, Dinópolis is centred around Teruel's Paleontological Museum, which is home to one of the world's finest dinosaur collections, containing over 500 specimens, amongst them a native Turiasaurus Riodevensis. Follow up with numerous different park "stations", where visitors can play in a dino-themed playground, go on rides, relive the end of the world of the "terrible lizards" in the 3-D movie theatre, or gasp in awe before a fully animatronic Tyrannosaurus Rex.
The fun continues at nearby parks including Albarracín's Mar Nummus, where visitors can learn more about the prehistoric ocean that once covered this area by way of the fossils left behind or Galve's Legendpark, where you can learn about the Aragosaurus in a museum built around the site where its bones were discovered. Castellote's Bosque Pétreo, a museum built round a forest, is also another great way to spend the day discovering more about these great beasts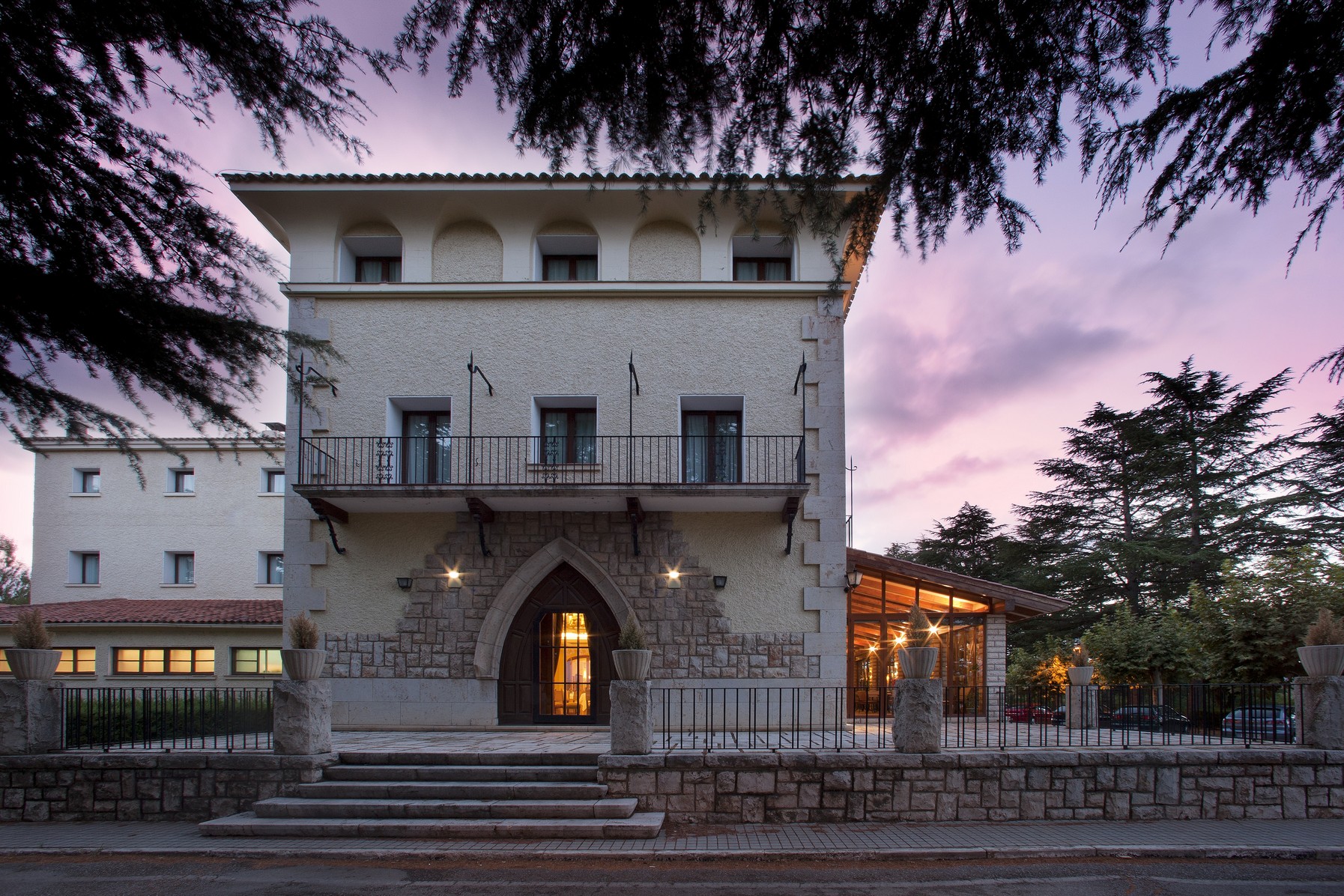 The beautiful Parador Teruel
Provincial elegance
Discover the world of dinosaurs in utmost comfort from your base at Parador Teruel, an elegant Mudejar-style mansion in the woods outside Teruel. Arab-influenced decorations recall the splendour of the city of Teruel itself, home to some of Spain's most fascinating architecture.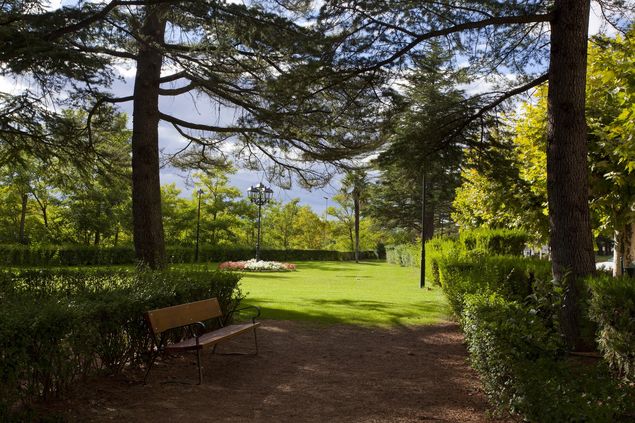 Disconnect in the gardens at Parador Teruel
Take a dip in the swimming pool or an afternoon stroll through the gardens, and perhaps unleash the dinosaur within at the Parador's restaurant, where dishes like migas a la pastora (fried breadcrumbs and pork), lamb stew, suspiros de amantes (sweet cheese tarts) are sure to satisfy even the most beastly appetite!
Eager to discover Teruel's dinosaurs? Contact the Parador to book your visit today!