Albariño: Internationally Acclaimed Spanish White Wine
Everyone visiting the region of Galicia, in northwest Spain, must try the regional white wine Albariño. It is one of the most popular Spanish white wines, and guests at Parador Cambados and Parador Pontevedra should take the opportunity to order it to accompany a traditional Galician meal.
Albariño is a light, fruity white wine with quite a distinctive aroma and high acidity. It goes well with fish, seafood, poultry and many types of appetizers, but it is also great to drink on its own. Since it doesn't have a particularly high alcohol content (11.5% to 12.5%), feel free to indulge in a few glasses! It is made from the Albariño variety of grape, which is grown mainly in Galicia's coastal region Rías Baixas and in some regions of northwest Portugal.
The Galician wine industry was revived not so many years ago after receiving international acclaim for its Albariño wines.
Galician Gastronomy
Galicia prides itself on its gastronomy. Its mild, wet climate and over 700 miles of rocky coastline, shared between the Atlantic Ocean and the Cantabric Sea, help to produce some of the best quality ingredients for all types of traditional dishes. Galicia is the perfect place to sample a variety of different types of seafood, but there is also a wide array of meat and vegetable dishes to savour.
Parador Pontevedra
Formerly a 16th century renaissance palace, Parador Pontevedra is located in the historic centre of Pontevedra, right at the heart of the winemaking Rías Baixas area. It is close and has easy road access to the most important cities of Galicia: Vigo, Santiago de Compostela and A Coruña.
Book now at Parador de Pontevedra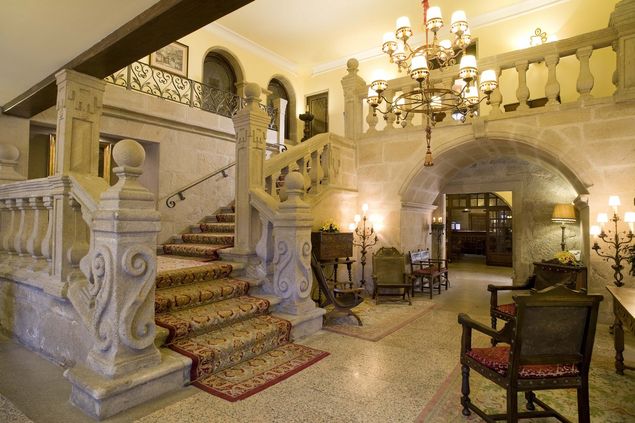 Parador Pontevedra
The restaurant serves the most traditional Galician dishes, notably pulpo a feira (octopus and potatoes dressed with olive oil and paprika) and house empanada (savoury pie), which are best accompanied by a chilled glass of zesty Albariño.
Parador Cambados
Also situated in the Rías Baixas area, luxury hotel Parador Cambados occupies a 17th century country mansion in the centre of the small village of Cambados. Close by is the Isla de la Toxa, an island known for its thermal baths.
Choose refreshing Albariño from the wine list when dining in the restaurant, which offers a selection of local dishes such as cockles pie, sole cooked in Albariño wine, and fresh local seafood.
Book now at Parador de Cambados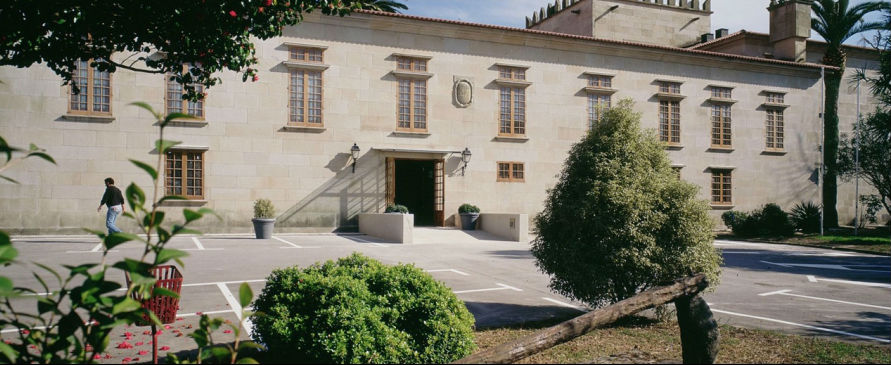 Parador Cambados