7 Ways To Avoid Sunburn On Your Spanish Holiday
It's that time of year again! Sizzling Spanish sunshine beating down on unsuspecting holidaymakers flocking to the country's coastal resorts.

According to the famous song written by English composer Noel Coward, "Mad dogs and Englishmen go out in the midday sun."

But that is something definitely to be avoided when on a summer vacation in Spain!

So what precautions can we take?
Before you get on that plane, invest in a few sessions at a tanning salon
When you reach your destination, apply plenty of protective cream before sunbathing
Re-apply cream after swimming in the pool or in the sea
Avoid being in the sun between 14:00 and 17:00
Wear a sun hat and sun glasses
Rent a beach umbrella to sit under while reading your favourite book
Choose your holiday locations carefully - seek out some natural shade!
Spain's luxury hotel chain Paradores can provide you with many idyllic settings for your holiday.

You can enjoy sparkling swimming pools, the beautiful Mediterranean sea and fabulous sandy beaches.

But there are also lots of nooks and crannies at these luxury locations where you can shelter from the burning sun.

Here are some suggestions:


Parador de Jávea

This luxury hotel is situated in Jávea, at the north end of Spain's Costa Blanca.

The town is famed for its temperate climate of mild winters and agreeable summers, benefitting from the surrounding mountain landscape.

Parador Jávea's garden is filled with palm trees, bougainvilleas and other tropical plants which provide leafy shade by the magnificent swimming pool.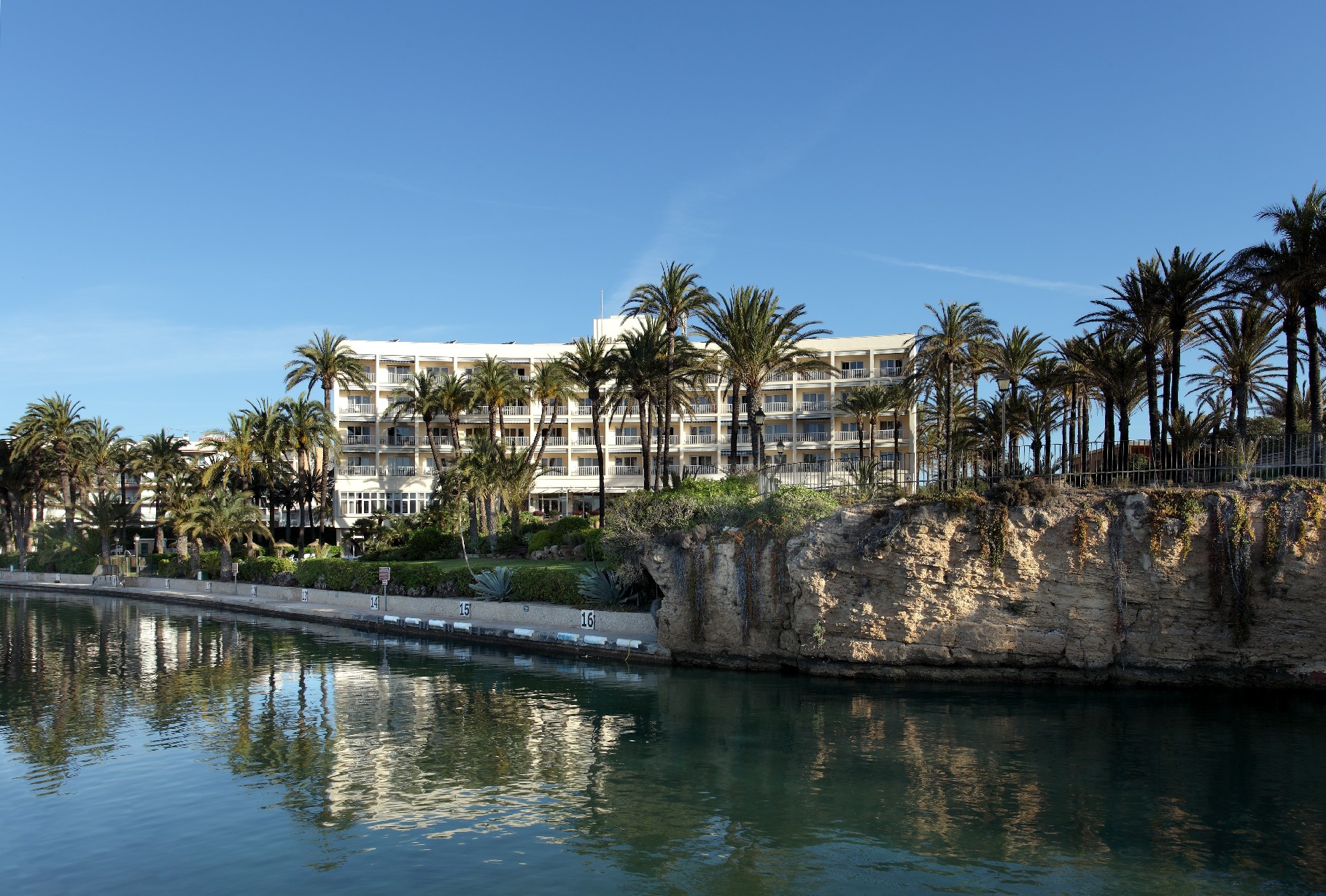 Parador de Mojácar
If you travel from Jávea further down the east coast, you will reach Mojácar, considered by many to be Spain's prettiest beach town.

Parador Mojácar lies right alongside 17 kilometres of magnificent coastline and offers wonderful views of the Mediterrranean sea.

Its garden, recently re-planted, offers fresh air all day long and solid shade during the harsh midday hours. And its outdoor swimming pool, surrounded by palm trees, is a haven of coolness.

Travellers can also take advantage of a special offer at this luxury hotel during the summer months.
Book now at Parador de Mojácar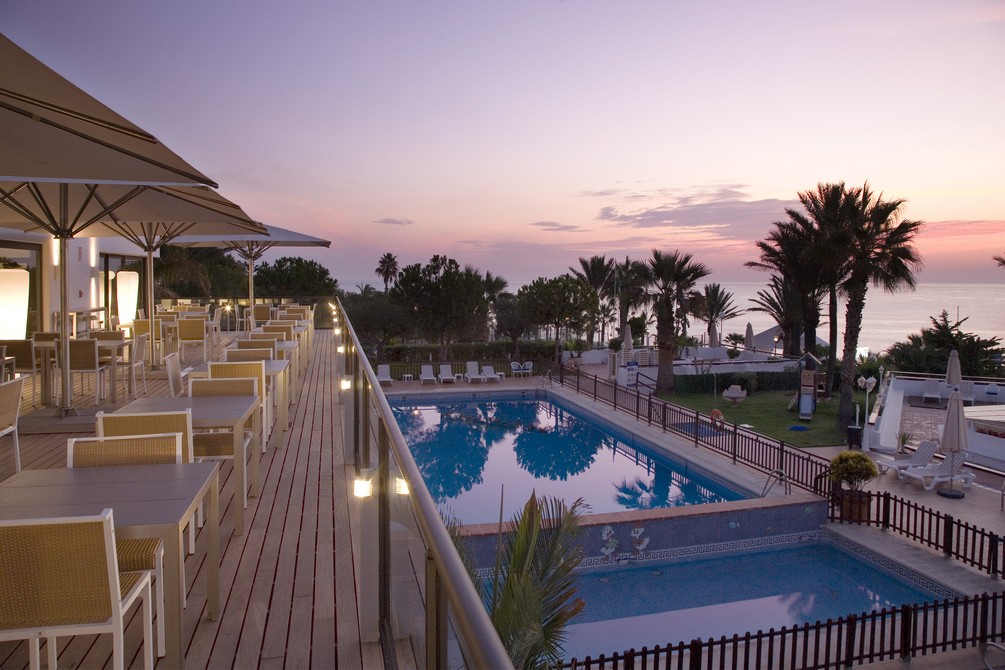 Parador de Málaga Gibralfaro
There is no better way to see the southern Spanish city of Málaga than from this luxury hotel.

Built of cool stone on a hilltop, next to the Alcazaba fortress, Parador Málaga Gibralfaro nestles amongst the Montes de Malaga mountain range, which provide a natural shelter from the hot summer temperatures of the Costa del Sol.

The nearby Parador Málaga Golf offers guests the opportunity to play a round of golf on its 18-hole course either very early in the morning or late in the afternoon. Or you can just go directly to the 19th hole....

Vistiors can also take advantage of a special offer at Parador Málaga Golf all year round. Prices depend on the time of year and the offer is subject to availability.
Book now at Parador de Málaga Gibralfaro